When faced with a coronavirus outbreak on campus, officials' instincts may be to send students home and close the campus. But, first instincts can be wrong and in this case, Dr. Anthony Fauci says the best thing to do is keep students at school.
Colleges and universities nationwide reopened campus doors to students for the fall semester after having closed down halfway through spring because of the new coronavirus. Despite safety measures and hybrids of online and in-person learning, parties, dorm living and people gathering on campus to attend classes caused outbreaks within weeks of opening.
Officials responded to outbreaks in a number of ways, including moving to remote learning, closing public spaces and threatening students who don't comply with fines. One thing a school doesn't want to implement after identifying a case, is a policy to send students home, Fauci, the director of the National Institute of Allergy and Infectious Diseases, told Today's Sheinelle Jones.
"It's the worst thing you can do," Fauci said. "Keep them at the university in a place that's sequestered enough from the other students."
Sending students home may seem like the proper measure to keep them safe since it creates distance from the reported case. But, Fauci said by moving everyone off campus, students could spread the virus in their home state.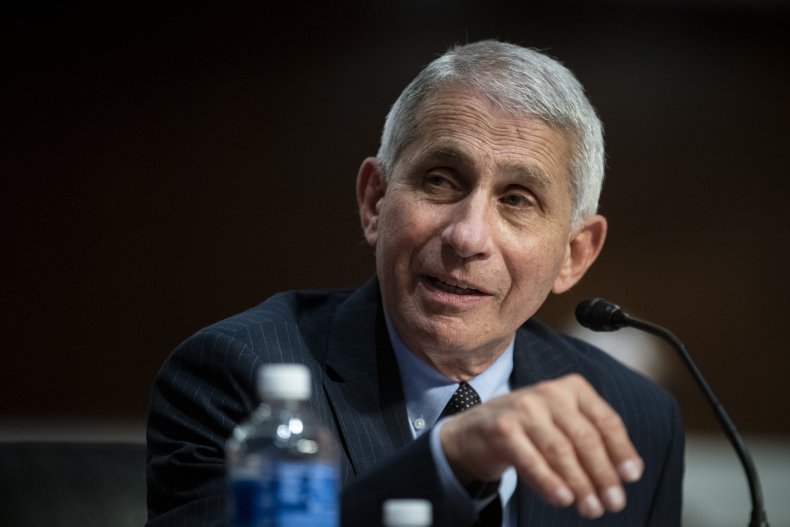 A "quickly rising number" of cases at North Carolina State University made students living on campus "untenable" and students were told to make accommodations to move out. Those who needed to remain on campus could apply for a waiver, but NC State's goal was to "significantly reduce" the on-campus population.
The New York Times found at least 26,000 cases of the new coronavirus on college campuses, including more than 500 at James Madison University. On Tuesday, JMU President Jonathan Alger announced the school would be moving to primarily an online semester and students were asked to return home by September 7, unless they sought an exemption.
JMU's closure announcement came just days after Towson University, located about 170 miles away in Baltimore, decided to switch to mostly online learning and move students out of residence halls. Towson was the fifth college or university in the greater Baltimore area to reverse its plans to offer in-person instruction in the fall, according to WBAL.
Elsewhere, colleges and universities are staying open but implementing harsh consequences for students who don't follow social distancing guidelines. The University of South Carolina reported 1,172 students tested positive since August 1, and on Monday, officials suspended six Greek life chapters and 15 students for violating rules.
During a live-stream event with George Washington University in August, Fauci said students "coming from all over the country" poses a challenge to colleges and universities that primary schools don't face. However, he noted that it's "conceivable" that higher education institutions could bring students back for classes and that they should have empty dorms or areas to isolate students if they became sick.