Federal Investigation Into Jane Sanders, Bernie Sanders's Wife, Is Getting More Serious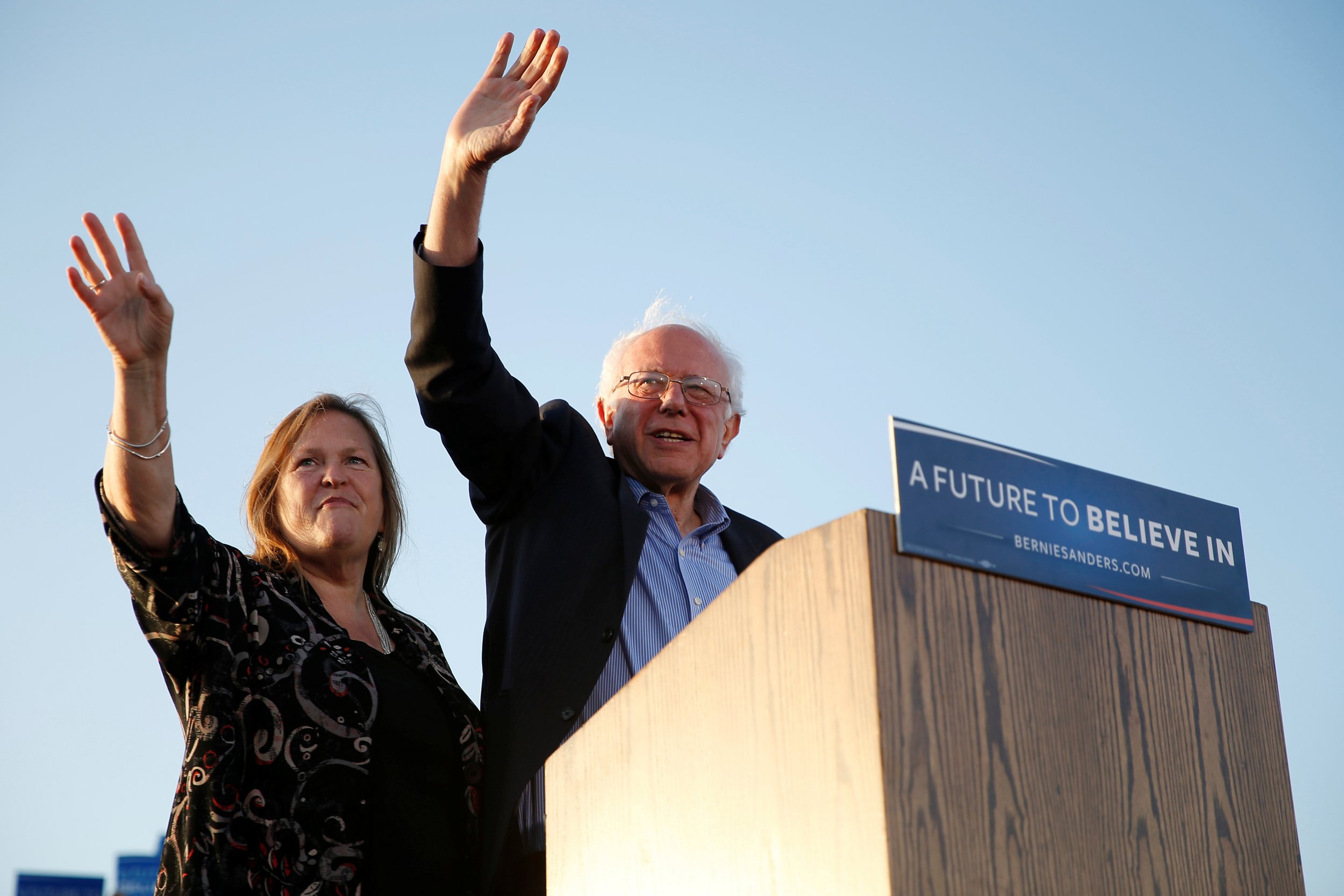 The federal investigation into a land deal led by Jane Sanders, the wife of former presidential candidate and Vermont Senator Bernie Sanders, has picked up speed in recent months, The Washington Post reported Monday. The FBI and federal prosecutors have contacted at least a half-dozen people, seized boxes of records from the college Jane Sanders used to run and called on a state official to testify before a grand jury.
In 2010, Burlington College purchased 32 acres on Lake Champlain for a new campus, with Jane Sanders, the college's president, telling trustees and lenders that the college had set commitments for millions needed to repay the loan. But many of the donors had not agreed to the amounts or timing of the donations Jane Sanders provided to a bank and a state agency, the Post reported.
Jane Sanders resigned in 2011 as pressure from trustees mounted, and the college closed in 2016. The Sanders spokesman Jeff Weaver told the Post that she had hired a D.C. law firm because she and her husband were worried the Justice Department would use the investigation to stymie a potential campaign by Bernie Sanders in 2020.
As the president of Burlington College, Jane Sanders aimed to raise the college's profile by moving it to a waterfront property for $10 million. The board decided to purchase the land after Jane Sanders said the college had $2.6 million in "confirmed" donations.
With the help of the Vermont Educational and Health Buildings Financing Agency, the college received a $6.7 million loan from People's United Bank. The college promised to pay the Diocese of Burlington, which owned the land, $3.65 million over 10 years to cover the whole $10 million purchase. But shortly after the purchase closed, trustees discovered the money Jane Sanders had said was pledged was not coming.
The investigation started after a lawyer who was the state chairman for Donald Trump's presidential campaign wrote to federal bank regulators and the U.S. attorney to allege potential bank fraud. Bernie Sanders denied that his office had encouraged the bank to speed up the loan.
"Five years, five years after my wife left Burlington College—and she left it in better shape than it had even been in—five years after, guess what happened?" he told CNN. "Right in the middle of my presidential campaign—and I know this will shock the viewers—the vice chairman of the Vermont Republican Party, who happened to be Donald Trump's campaign manager, raised this issue and initiated this investigation."