Why Is the FDA Cracking Down on Almond Milk and Other Nondairy Products?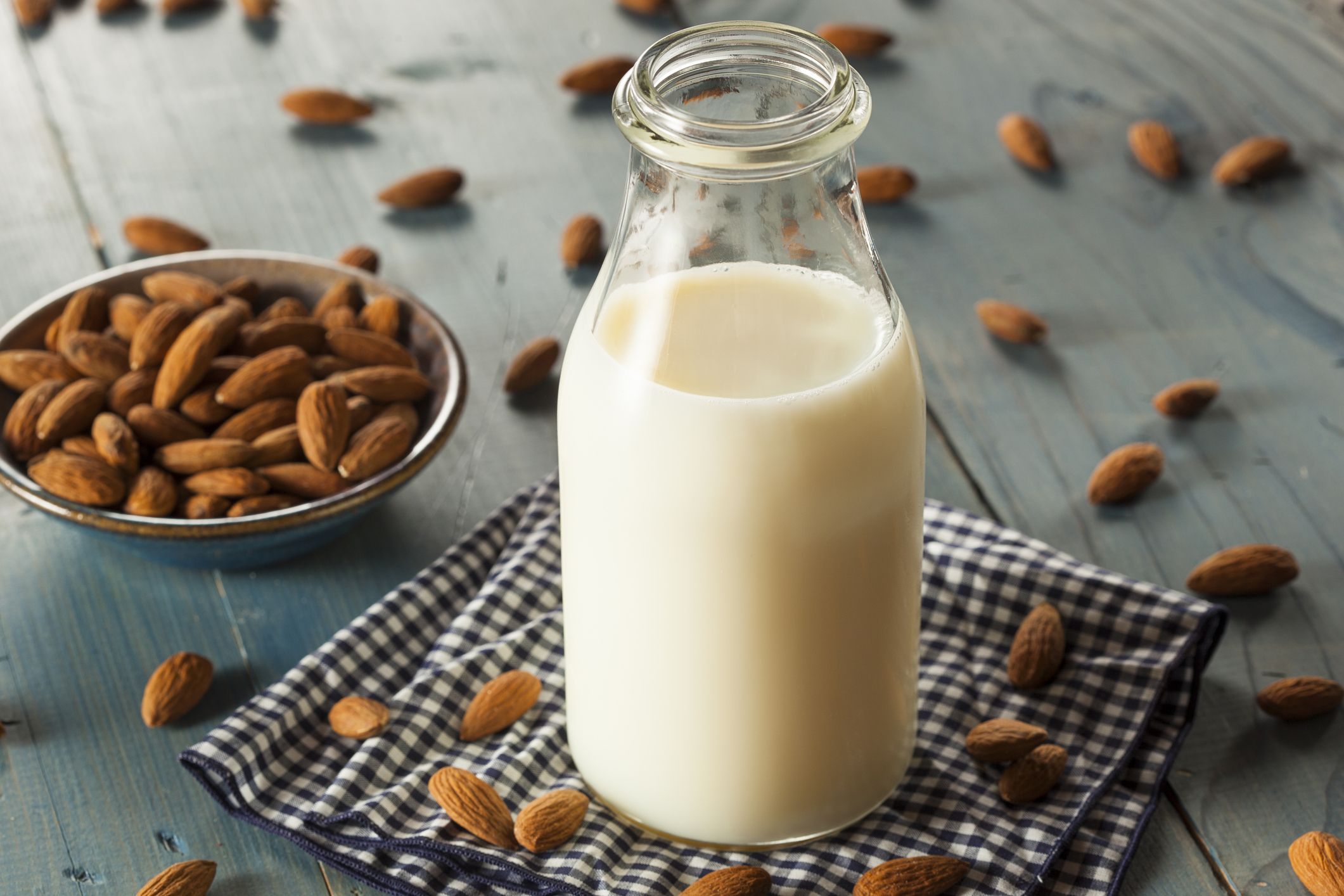 The Food and Drug Administration (FDA) is set to crack down on nondairy products that are marketed as milk.
The agency will publish new guidance on what can be described as milk, FDA commissioner Scott Gottlieb said on Tuesday.
He told the audience at the Politico Pro Summit: "An almond doesn't lactate, I will confess."
Gottlieb's comments were in reference to the FDA's current milk standards, which state, "Milk is the lacteal secretion, practically free from colostrum, obtained by the complete milking of one or more healthy cows."
The FDA will soon begin gathering public comment on the issue, before acting to redefine milk products, he revealed.
"This is going to take time," Gottlieb said. "It's not going to take two years, but it probably takes something close to a year to get to go through that process." The FDA declined to comment further on the issue.
His comments come as the dairy and meat industries attempt to deal with consumers shunning traditional products for animal-free alternatives.
According to trends forecaster Mintel, milk sales in the U.S. were expected to drop by 11 percent between 2015 and 2020.
In the past five years, nondairy milk alternatives, such as soy and almond milks, have grown in popularity, with sales spiking by more than 61 percent. Such products are often staples of plant-based vegan and vegetarian diets.
This isn't the first time Gottlieb has addressed the concerns of the dairy industry. In April, he said the FDA was "actively" investigating whether nondairy milk manufacturers were misleading consumers by using terms such as milk and yogurt, Food Navigator reported.
Related: Why being skinny fat could be just as dangerous as being obese
Senator Tammy Baldwin of Wisconsin, the U.S. state with the second-biggest milk production after California, introduced the Dairy Pride Act on behalf of the industry in 2017. If passed, the bill would restrict the term "milk" to the lacteal secretions of cows alone.
A spokesperson for the Grocery Manufacturers Association, which represents the branded food, beverage and consumer products industries, told Newsweek: "We look forward to reviewing the FDA guidance once it is issued."
Ingrid Newkirk, president of animal rights advocacy group PETA, told Newsweek the organization wants the FDA to have tighter rules on what can be called milk. PETA believes soy, almond, coconut, hemp, oat and hazelnut beverages should be distinguished from dairy products due to concerns with health and the treatment of animals.
But Dominika Piasecka, spokesperson for The Vegan Society, believed to be the world's oldest vegan organization, described the FDA's decision as "unncessary" and claimed it was influenced by dairy indsutry lobbying.
"There's no denying that the meat, dairy and egg industries are feeling threatened, and this is a desperate move to try to restrict the marketing of those cruelty-free products. Ultimately, regardless of what vegan alternatives to dairy are named, they will continue to enjoy growing popularity as more consumers are moving towards an ethical, sustainable and healthy vegan diet," she said.
The FDA is grappling with a similar issue when it comes to alternatives to traditional meat products. On July 12, the FDA hosted a debate on the regulation of lab-grown meats.
During that session, Gottlieb said he was committed to protecting the food system while supporting innovation in supply.
"Past experience with novel technologies and our extensive background in cell culture technology in the medical product space will help inform our approach to evaluate the safety of these cell-based food products," he said.
This article has been updated with comment from the Grocery Manufacturers Association, PETA and Dominika Piasecka.