Why Financial Professionals Should Consider Working in the Office
"Live action" is very important to any finance professional's career.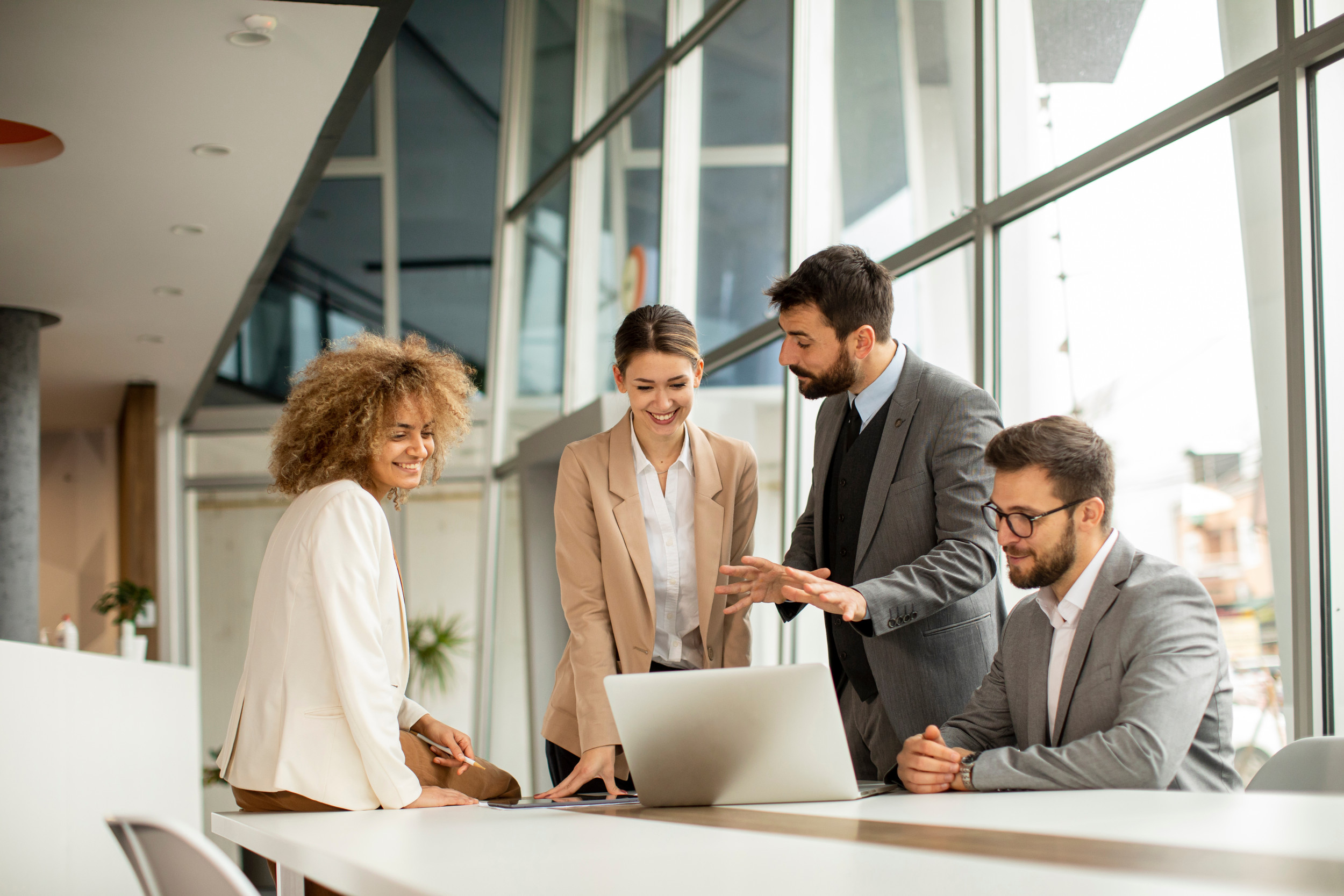 Remote work: no commute, no business attire, you can work from anywhere in the U.S. and there's a perceived better work-life balance. Sounds great, right? But over your career, is it really?
My executive search firm did a survey of 100 of our Fortune 500 clients' CFOs and vice presidents of taxes and asked them the question, "For workers early in their career, what are your thoughts on the remote work-from-home arrangement as it pertains to a finance professional's career growth?"
Here are some of their thoughts:
They are missing out on the best time of their career to learn and grow their network.
You can't build solid relationships across the organization with Microsoft Teams or Zoom calls.
Some of our employees feel disconnected and not as motivated in their jobs. Social isolation and not being in the office among their peers and bosses are putting them at a disadvantage in being promoted and furthering their career development.
Over time we have noticed that some of our remote employees lose sight of our department values and our objectives.
They are losing the opportunity to master their communication skills in a live setting and have meetings with their bosses, lunch with their peers and other social gatherings that motivate them to have a bigger impact on the organization.
Every finance professional needs a mentor in the office to help them with their position and to advocate for them in the company. It just doesn't have the same effect if the person is not physically with us.
Being physically together in the office is good for building creativity, innovative ideas and collaborative culture.
So what is the overall theme here? Are leaders of these organizations fully against working from home for finance professionals? No. However, the common theme was you should be physically together with your colleagues in the office at this point in your career — at least in a hybrid arrangement.
From our perspective as an executive search firm, you should consider heeding the words of the leaders of these major companies. Does an athletic scout purely rely on a film of the athlete they are looking to recruit, or do they also want to see this recruit in live action?
How about watching your favorite team? You can obviously enjoy watching your favorite team on live TV in the comfort of your home. However, when you attend a sporting event live, you're immersed in the atmosphere around you. From the moment you enter the arena, you are around a crowd of loyal fans. The energy of the crowd gets you excited for the heart of the action. Instead of being a spectator through your TV, you will be part of the live event as you take in all the sights and highlights of the game. You can admire their skills in person rather than through the TV. It gives you a much better perspective of their exceptional talents.
No, I am not saying being together again in an office setting is like going to the Super Bowl, the Final Four or the NBA Finals. I am making the point that "live action" is very important to any finance professional's career.
Now, I am also not saying these companies and their leaders get a pass. If finance professionals think that by returning to the office they are only getting a commute, then their companies are in trouble when it comes to recruiting and retaining top talent. In the same way these companies adapted to the pandemic, they need to adapt to the return of their employees to a central business location.
Just like sports franchises continue to attempt to find ways to improve the game-day experience and get people off their couches, the same goes for employers. They need to step it up, too.
For those employees at the management level and above, my commentary is not for you. You have earned the goodwill of the company. You have likely proven your high productivity at the office and from home. However, your challenge is, "How do I get the flock motivated to be back in the office and continue to develop and create a collaborative motivated culture?"
There needs to be the same or more interactions with leaders and peers than prior to the pandemic. There needs to be the same and more perks. Managers need to establish a formal advocate and mentoring program for their professionals to contribute to their personal and professional growth. When in the office, managers can offer their professional insights in person and involve team members in important meetings to ensure the team has a clear development path within the company. Consistent department outings like going to sporting events, bowling, golf tournaments, volunteering together or an offsite workshop are just a few of the many examples employers can consistently implement to gain employee collaboration and teamwork.
Lastly, there is one more thing to consider in physically getting back into the office: the state of our economy moving forward. A survey from KPMG found that most CEOs worldwide (86%) believe a recession will arrive in the coming 12 months. Almost half of CEOs say they're considering cutting jobs over the next six months. It is "likely" and/or "extremely likely" that remote workers will be laid off first, according to 60% of 3,000 managers polled in a different survey. And 68% of executives surveyed by PwC believe a typical employee should be in the office three or more days a week.
It is apparent that these key leaders are providing insights as to the importance of in-person live action and how it will improve the individual's long-term success. Do you want to be a star performer with your employer?
If you are a finance professional and you want to have the best chance to be a star performer, you should consider live action — even if it is just a couple of days a week.