Why Is Gabrielle Union Suing Simon Cowell and Others?
Gabrielle Union is reportedly moving forward with a formal legal complaint against her former America's Got Talent co-star Simon Cowell and NBC Universal among others, according to a Twitter thread shared by New York Magazine reporter Yashar Ali.
"BREAKING: After months of attempting to negotiate with NBC Universal on their cultural/workplace issues, @itsgabrielleu has filed a complaint against NBC Universal, @FremantleUS, @SimonCowell, and @syco. I am told she will be filing a separate suit against @SimonCowell as well," he wrote on Thursday.
Fremantle is the production company behind America's Got Talent (AGT) while Syco is Cowell's production company.
Newsweek has reached out to Union, Cowell and NBC Universal for further comment but had not received response by time of post.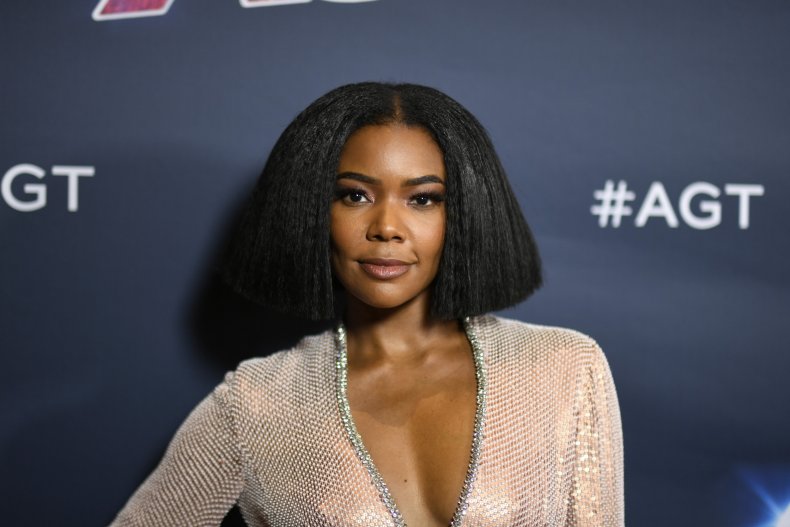 News of the lawsuits come just a week after NBC wrapped its investigation of the events that led to Union's exit from the show in 2019. Union served as a judge on AGT for the talent competition's 14th season in 2019. However, she was released from her contract after just one season from the show. According to Union, her complaints regarding the toxic and racists culture she witnessed behind-the-scenes on the AGT set may have played a role production's decision to not renew her contract.
Following its investigation, NBC, Syco and Fremantle announced in a joint statement "that no one associated with the show made any insensitive or derogatory remarks about Ms. Union's appearance, and that neither race nor gender was a contributing factor in the advancement or elimination of contestants at any time."
"The investigation has shown that the concerns raised by Ms. Union had no bearing on the decision not to exercise the option on her contract," the statement, released on May 27, continued.
However, the statement did acknowledge the investigation did uncover "some areas in which reporting processes could be improved" despite determining that AGT "demonstrated an overall culture of diversity."
In an interview with Variety released last week, Union said it was AGT's commitment to showcasing a robust and diverse range of talent that initially excited her about the show.
"I signed up for the experience of being a part of a show that hails itself as the biggest stage in the world. Super diverse, and one about giving people an opportunity to shine where they otherwise probably wouldn't," she said.
However, the companies' failure to safeguard talent of color was an issue Union, an avid advocate of racial and gender equality, could not ignore.
"There are so many people who are committed to making NBCUniversal and Comcast different, who truly want to be a part of the solution and on the right side of history," she said. "In the same breath, there are some people who want the wheels of change to come to a grinding halt because they feel that their privilege is being challenged."