Why Gal Gadot's 'Cleopatra' Casting is Dividing the Internet
Gal Gadot is set to play Cleopatra in an upcoming film about the ancient Egyptian queen—but the casting has divided the internet.
The Wonder Woman star is reuniting with filmmaker Patty Jenkins for the biopic which is tentatively titled, Cleopatra.
However, many on social media are questioning whether the Israeli actress is the right choice, and are instead asking if a Black actress should be given the part.
To get historical for a minute, scholars have typically identified Cleopatra as mostly of Greek ancestry, but her race and skin color has been long debated.
That debate is continuing on Twitter as film buffs and pop culture enthusiasts discuss Gadot's casting for what is shaping up to be a major blockbuster.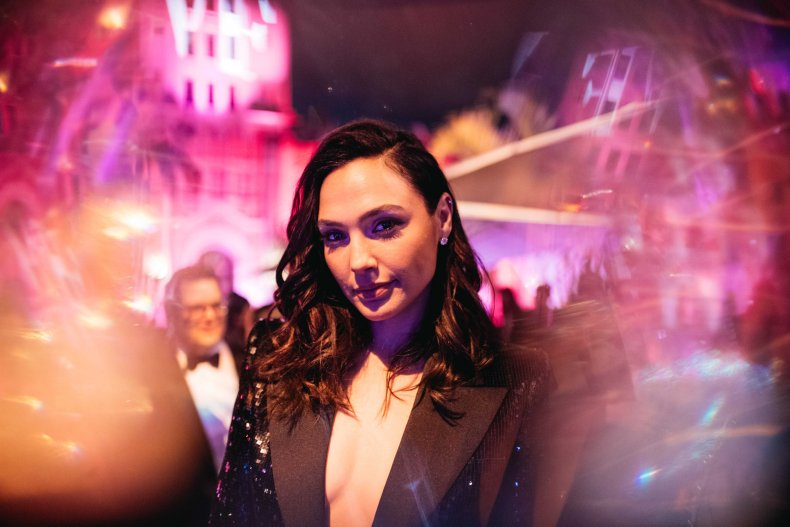 Author Morgan Jenkins tweeted: "I'm sure Gal Gadot is going to do a wonderful job as Cleopatra. However, for me personally, I would love a Cleopatra who's darker than a brown paper bag, because that seems a bit more historically accurate."
While another writer Justina Ireland added: "How you gonna cast Gal Gadot to play Cleopatra when Lupita is RIGHT THERE?!?"
However, many have been defending Gadot and pointing out Cleopatra's Greek heritage.
"Gal Gadot is gorgeous and she should play whatever she f****** wants," one person tweeted.
Journalist Lauren Chen pointed out: "Gal Gadot, who is Israeli, was cast to play Cleopatra. Now we're finding out how many people didn't know that Cleopatra wasn't actually of Egyptian descent."
Another added: "Cleopatra was a mix of Macedonian/Greek (who were not white) and a hint of Persian. She was not black; more Middle Eastern (looks wise). Gal Gadot is probably too beautiful, in terms of modern standards, but she doesn't look as "white" as, say, Scarlett Johansson. It's fine."
Of course, the 1963 portrayal of Cleopatra by Elizabeth Taylor is largely the most enduring image many will have of the historical figure.
Gadot herself announced the news of the project on Twitter telling fans the film will focus on telling the Queen of the Nile's story "through women's eyes."
"As you might have heard I teamed up with @PattyJenks and @LKalogridis to bring the story of Cleopatra, Queen of Egypt, to the big screen in a way she's never been seen before," she wrote. "To tell her story for the first time through women's eyes, both behind and in front of the camera."
Posting her announcement on International Day of The Girl, Gadot added: "We hope women and girls all around the world, who aspire to tell stories, will never give up on their dreams and will make their voices heard, by and for other women."
Many Hollywood productions of Cleopatra have reportedly been trying to get off the ground for years with Variety reporting that Angelina Jolie and Lady Gaga were at one point rumored to star in a film based on the ancient queen.