When is the 'Game of Thrones' Season 8 Release Date? Why the Final Season Is Taking So Long
The final season of Game of Thrones won't premiere until 2019, and according to co-showrunner David Benioff, fans will understand why when they see it.
"The final season's taking a long time because it's the biggest thing we've ever done," he said to the press backstage after the HBO series won outstanding drama series at Monday's Emmy Awards. "It was nearly a full year in Belfast, either prepping it or actually shooting it, and I think it's quite extraordinary what the crew and these actors have created."
"I think when people see it, they're going to understand why it took so long," the co-creator continued, insisting everyone was working. "It's just that last season is far beyond what we've ever attempted before, and it's taking a really f***ing long time. I hope it'll be worth it."
Game of Thrones wrapped filming on the six episodes of Season 8 in Ireland in July. While this will be the final season, author George R. R. Martin would've liked to see the series continue.
"We could've gone to 11, 12, 13 seasons," he told Variety Monday. "If you've read my novels, there was enough material for more seasons." The decision came from the show's creators, Benioff and D.B. Weiss. "[They] have been saying for five years seven seasons is all they would go and we got them to go eight," the author said.
The end of Game of Thrones doesn't mean the end of Westeros, as there are five prequels in development based on other periods in its history. "There are many more stories to tell," Martin said to reporters backstage at the Emmys.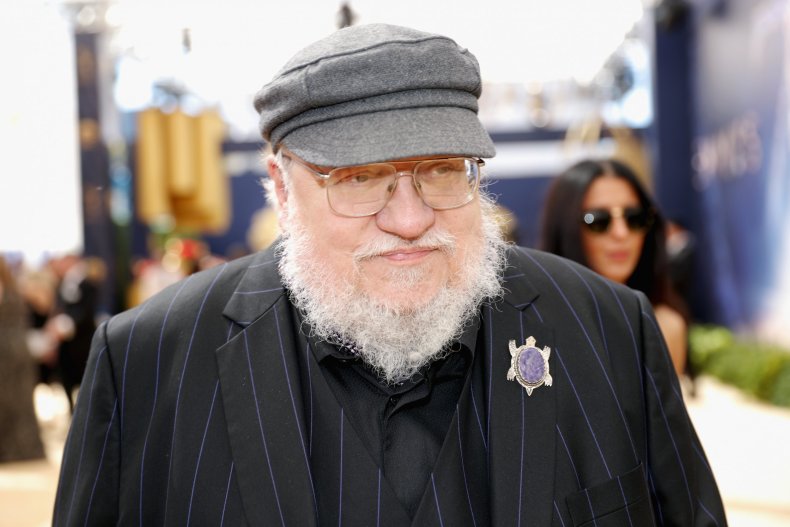 The success of Game of Thrones is why those stories have the chance to make it to the television screen. "Until Game of Thrones, although science fiction and fantasy shows had occasionally been nominated for the Emmy, they had never actually won it," Martin explained.
"The amount of recognition we've gotten, I don't know if it's changed television, but it's changed science fiction and fantasy television," he continued. "We've achieved a level of respectability, thanks to the genius of these actors and producers and writers that has made us equal to any genre."
The series changed the genres of science fiction and fantasy, but fans of those genres aren't the only ones who enjoy it. "Westeros doesn't belong to anybody," Weiss explained after the Emmy win. "Nobody is personally connected to it and that means everybody can be equally connected to it."
"George's genius was such that he took all of world history and condensed it into his world and it's a mirror in which everybody can see themselves and their people and their history," he continued.
The eighth and final season of Game of Thrones will premiere in 2019. HBO hasn't announced an exact date yet.