Why Are Gas Prices Rising? States See Increase of 6 Cents a Gallon
The average U.S. price of regular-grade gasoline has increased by 6 cents in the past two weeks to $3.02 per gallon, according to the Lundberg Survey. The American Automobile Association (AAA) puts the figure at $2.985, but both numbers indicate a significant jump from this time last year.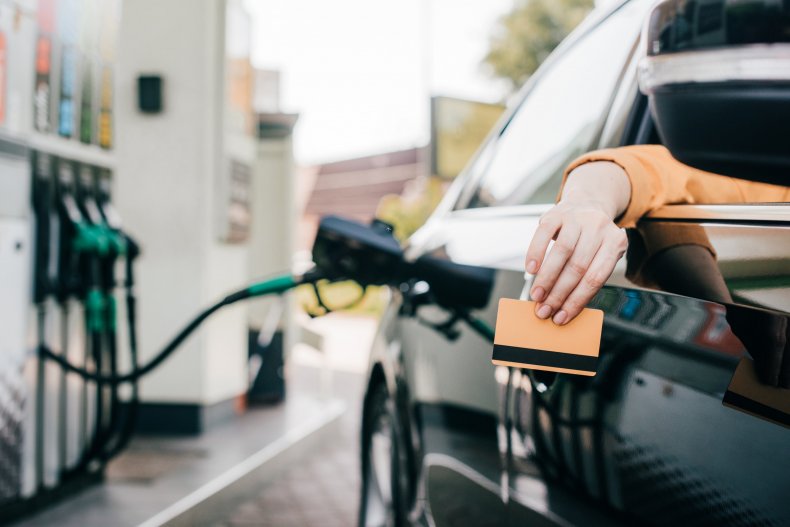 The Lundberg shows the national average price for regular gas is $1.05 higher than it was a year ago and 84 cents more than the price in November. It's $1.138 higher than this time last year in AAA's statistics.
In a press release on Sunday, AAA noted the last time the national gas average reached $2.99 or higher was November of 2014. AAA predicts prices could reach that threshold if not surpass it in the coming days, as gas prices are projected to continue climbing.
Part of the gas price increase is due to the shutdown of the Colonial Pipeline, which delivers approximately 45 percent of all fuel to the East Coast. The pipeline operator, which runs from Texas to New Jersey, was the victim of a recent cybersecurity attack. The company made the precautionary move of shutting down almost all of its pipeline to prevent further the hackers from turning off or damaging the system itself. Colonial expects to have its system returning to almost full functioning status by the weekend, but analysts expect gas shortages at stations along the pipeline to continue, thus driving up prices.
The Associated Press reported on Sunday that Lundberg Survey president Trilby Lundberg said another reason for the rising price is the cost of crude oil and ethanol also increased. Federal rules mandate that ethanol must be blended by refiners into gasoline.
The Lundberg Survey recorded the highest average price in the nation right now in the San Francisco Bay Area, which came in at $4.16 a gallon. The company found the lowest average price was $2.55 in Baton Rouge, Louisiana.
Before the cyberattack incident, prices were already increasing. NPR reported in late March that gas prices "climbed dramatically in the first three months of the year"—an increase of more than 50 cents per gallon. The outlet attributed supply and demand for the trend.
Demand of gas began rising in 2021, following much lower demand during the pandemic, NPR reported. It noted: "The OPEC oil cartel is keeping a lid on output, and U.S. oil companies have voluntarily kept their production low because when oil is more scarce, it's more profitable."
At the end of April, reports indicated a shortage of fuel tank truck drivers may impact gasoline availability during the summer months. This could further result in delayed deliveries to stations, causing low to no fuel at some pumps for short periods of time.
Demand for gas will likely only continue to grow in the coming weeks, thus putting more burden on those stations with limited gas supply availability.
"While April saw minimal fluctuation, May is likely to see much larger increases alongside demand spikes, especially closer to Memorial Day weekend," AAA spokesperson Jeanette McGee said in a statement last week. "Compared to May 2019, U.S. gasoline demand is down only 4% and gas prices are on average just two cents more."
"With road trips expected to be popular this summer, some summer travel destinations, like beaches or mountains, may see some pumps affected," said McGee. "The U.S. is not looking at a gas supply shortage; there is ample gasoline supply across the country. It is just a matter of more frequent deliveries to stations to meet demand."