Why is George W. Bush Lobbying for Brett Kavanaugh?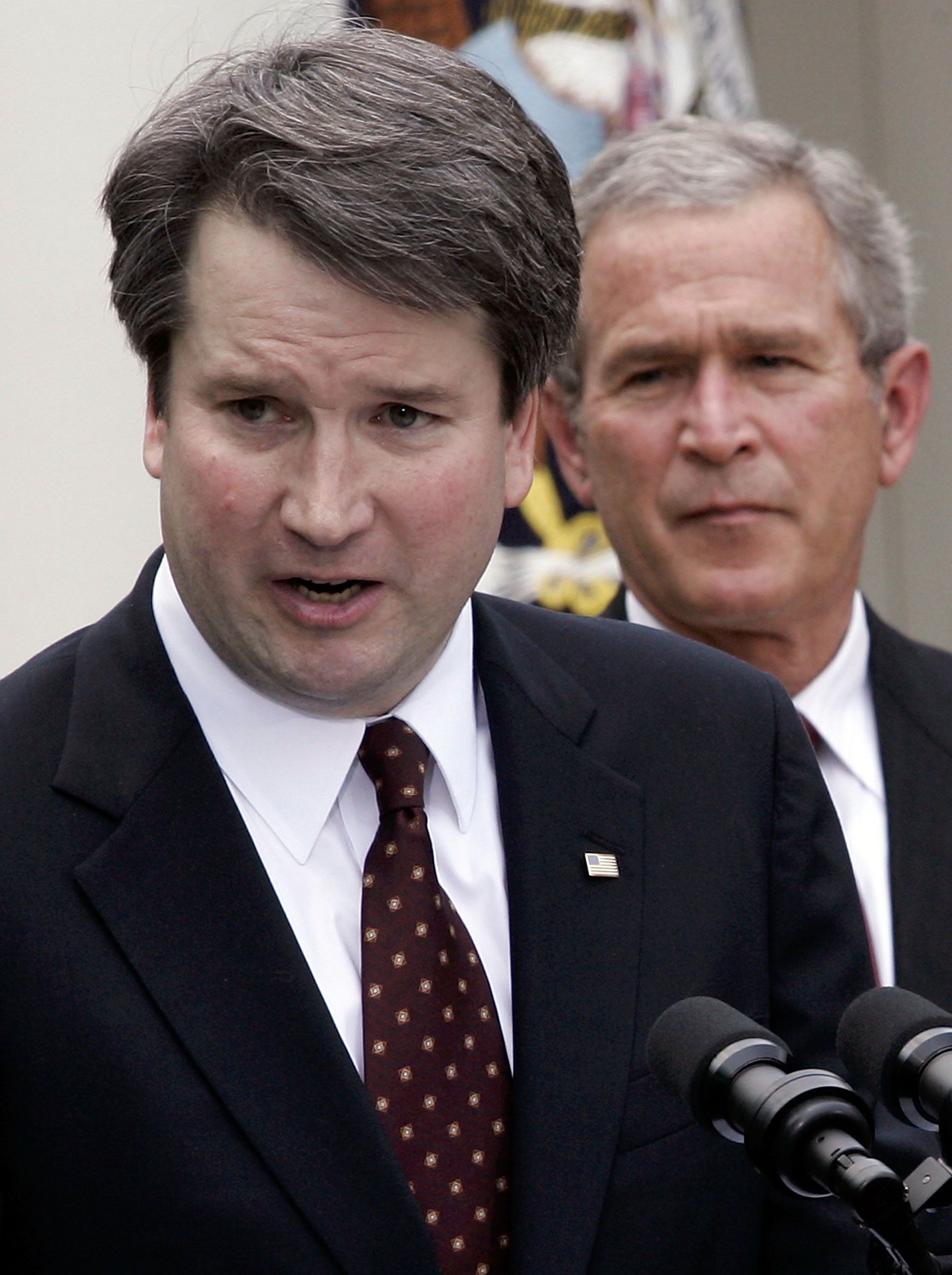 One of Brett Kavanaugh's staunchest supporters in his nomination for the Supreme Court has been former President George W. Bush, who, according to reports reached out to undecided senators to persuade them to confirm the judge.
According to the Washington Post, Bush has lobbied senators Susan Collins, Jeff Flake and Lisa Murkowski, as well as Democratic Senator Joe Manchin, because they are unlikely to be persuaded by President Trump.
But why is the former president so keen to support Kavanaugh?
The men's connections go back to the 2000 presidential election, when Kavanaugh worked as counsel for the then Republican presidential nominee during the controversial recount of votes in Florida.
And after Bush was declared winner, he went on to appoint Kavanaugh to the U.S. Court of Appeal, Washington circuit. During a delay in his confirmation to the court, he worked in the Bush administration until 2006 as White House Staff Secretary.
Bush and his wife, Laura, have stood by Kavanaugh, after Dr. Christine Blasey Ford alleged that Kavanaugh sexually assaulted her at a high school party in the 1980s, reiterating their support in a statement to Politico Thursday.
After Trump nominated Kavanaugh, Bush described him as "a fine husband, father, and friend — and a man of the highest integrity. He will make a superb Justice of the Supreme Court of the United States."
On Friday, Trump announced the launch of an FBI investigation into allegations against Kavanaugh, after Senator Jeff Flake broke rank with GOP colleagues and suggested that he and others may not back Kavauagh's nomination without a probe being conducted.