Why Germany Is More Accepting of Asylum Seekers Than the Rest of Europe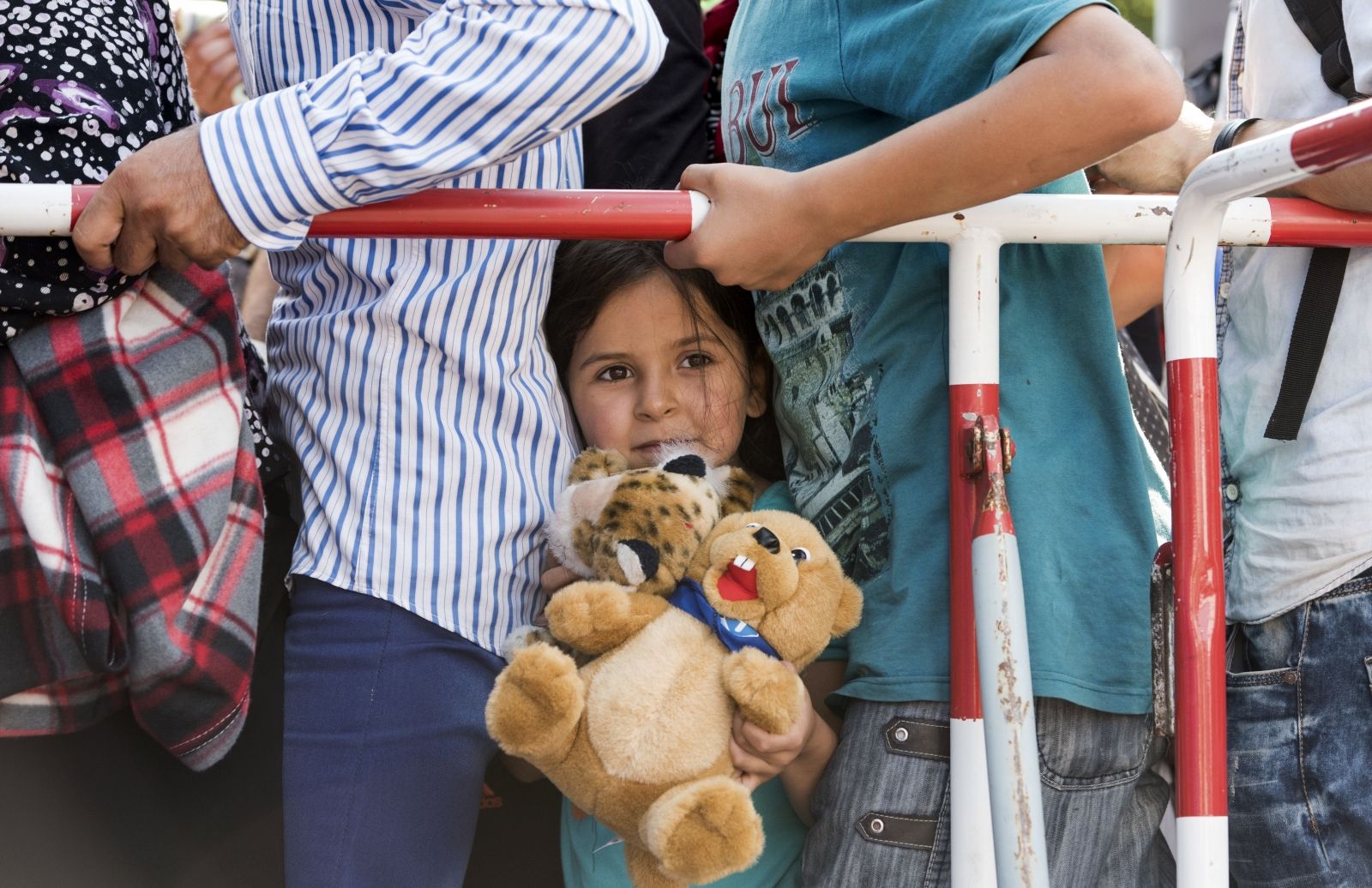 The greatest flow of asylum seekers in Europe since World War II has created a range of different responses from European Union member states—some uglier than others. Walls have been erected and border security tightened in Hungary, Macedonia and France, while the main railway station in Budapest has been closed and the U.K. prime minister has been criticized for referring to the "swarms" of asylum seekers trying to reach Britain's shores. Yet one country, Germany, appears to have cultivated a more welcoming stance than most other EU countries.
Germany, Europe's largest economy, announced last month that it expects a record 800,000 applications for asylum this year, four times as many as 2014. Not all 800,000 will be granted the right to settle permanently, yet considering Germany's record on positive asylum decisions, (the highest number of these in 2014 was recorded in Germany, with 48,000 migrants granted asylum), the number looks set to be one of the highest in Europe. Germany has also formally suspended the EU Dublin regulation for Syrian asylum seekers last month, meaning that they will not be sent back to the country to which they first arrived, a move which prompted Syrians to post love letters to German chancellor, Angela Merkel, on Twitter. One refugee, 26-year-old Ghanaian Ophelya Ad, who arrived in Germany this year, went one step further, naming her daughter after the German leader. "I was so grateful, so relieved that Angela Merkel is accepting us, so impressed with what this woman is achieving here," she explained to Der Spiegel newspaper.
The message from Germany stands in stark contrast to the response from other European countries in the face of the crisis. Sweden is the only other country accepting notably higher numbers of asylum seekers than other EU countries. Even Germany's media is generally more tolerant of the country's new arrivals. An angry outburst by one popular television presenter calling for a public stand against racist attacks on refugee homes went viral last month, and Germany's biggest-selling tabloid newspaper, Bild, has turned on other EU member states, branding David Cameron and EU leaders "slackers" for their reluctance to take on more of the desperate people who are seeking a new life inside their borders.
The cosmopolitan makeup of Germany's largest cities is one contributing factor. Frankfurt is a good example, having accepted 1,050 refugees in 2015, and a total of 1,500 currently in Frankfurt alltogether, according to official figures released yesterday. According to data from 2011/2012, Frankfurt is the fifth largest city in Germany in terms of population size, yet 16,177—24.3%—are foreign nationals hailing from 170 different nations. According to Frankfurt's deputy mayor and head of planning and housing in the city, Olaf Cunitz, the city's diverse population helps explain its welcoming attitude to asylum seekers. "I think especially in Frankfurt we have a lot of people who come from immigrant backgrounds, and they therefore have a greater understanding of the need to help refugees. Most people know what it means to leave another country and go to another city," Cunitz says.
Cunitz describes a city where ordinary citizens voluntarily teach German to asylum seekers, while during a recent soccer game in the city, a hardcore group of fans unfurled a great banner, which read 'Refugees welcome'. "This attitude comes from a broad part of the population, from the people themselves. It's really amazing," he says.
Then there is the matter of Germany's economy. Germany has one of the lowest birthrates in the world and a growing shortage of skilled workers. In a recent op-ed for Newsweek, the president of the Association of German Chambers of Industry and Commerce, Eric Schweitzer, which represents German companies and more than three million entrepreneurs, explained that the country needs more foreign workers and the government should do more to offer vocational education and employment. "Many companies are desperate to find trainees and qualified staff, while some refugees have qualifications that are dearly needed," he said. "This potential needs to be exploited to a much larger extent."
Not everyone would agree that Germany uniformly accepts its new arrivals. There have been countless alarming headlines from places like Freital in Saxony, where furious rallies have been held against the government's policy on asylum seekers. There are frequent reports of buildings earmarked for refugees that have been burned to the ground, and one local politician in favour of housing asylum seekers even had his car blown up. Merkel, last week, was publicly booed and branded a traitor by right-wing protesters in Heidenau, Saxony.
Yet it is also this right-wing hatred that is galvanizing support for refugees, with many people seeing it as an ugly reminder of the country's past. Maximilian Pichl of the German Pro Asyl group which campaigns for the rights of asylum seekers and migrants, says that Germany's history plays a part in its present situation. "Of course there are people whose attitudes are formed by a sense of historic responsibility, that refugees should be treated humanely," he tells Newsweek. He also thinks that the National Socialist Underground, a group of neo-nazis which allegedly killed eight Turkish and one Greek businessmen as well as a police officer between 2000 and 2006, has influenced people's attitudes. "Many young people know that there is right-wing terror and try to push against it," he says.
Cunitz agrees that history is shaping the present. "Germany can cope. We had millions of German refugees returning from eastern Europe after the second world war, and three and a half million came from east Germany to west Germany, and we were always able to cope," he says. "We are one of the richest countries of the world—we can offer the opportunity of a new life to these people."