Why Ghislaine Maxwell's Jeffrey Epstein Bail Bid is 'Not Going to Work'
Ghislaine Maxwell's latest Jeffrey Epstein bail attempt is a "legal stretch" and will fail because "with someone like this, you grant bail and she's gone," lawyers told Newsweek.
The British socialite has offered to give up her British and French citizenship in exchange for bail, after a $28.5 million package was rejected by a judge last year, The Guardian reported.
Back then, she offered to be placed under armed guard with a security specialist offering to put up $1 million of the bail money and also provide the service.
Now she wants to give up not just her passport but her citizenship to Britain and also France, which famously refused to extradite Roman Polanski.
However, lawyers have told Newsweek her latest effort is also unlikely to sway Judge Alison Nathan into freeing her from the Metropolitan Detention Centre, in Brooklyn.
Maxwell is charged with trafficking underage girls for sex with Epstein, her former lover, and perjury, with a trial scheduled for July. She denies the charges.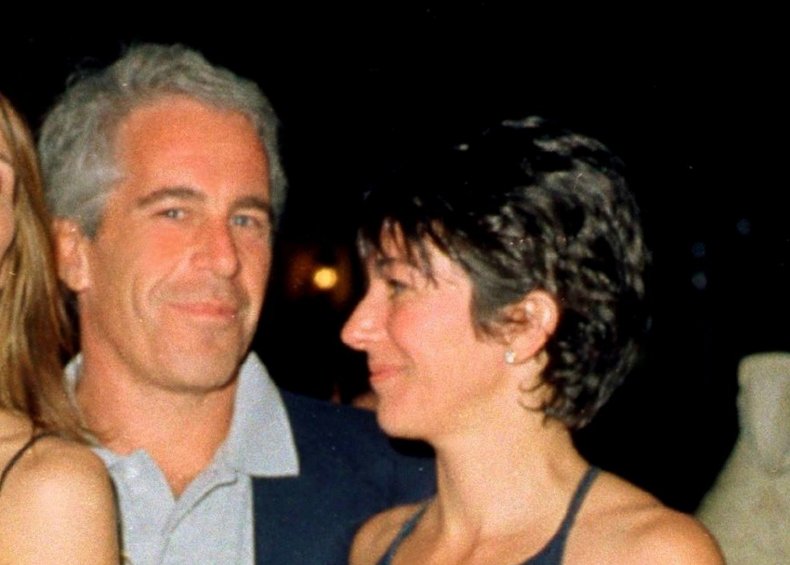 Neama Rahmani, president of West Coast Trial Lawyers, told Newsweek: "It's a legal stretch and its not going to work.
"On the judge's part he denied her bail twice. By statute here, the offences she's charged with carry a presumption that she's a danger to the community.
"Bail is based on two primary factors: risk of flight and danger to the community. So there's a presumption based on these charges that she should be detained.
"Then there's her international ties, her citizenship in two other countries, her wealth and her lack of ties to the United States.
"Frankly, when she was arrested she was hiding in a compound in New Hampshire.
"Especially after what happened with Epstein and the victims not getting the justice they deserved. With someone like this, you grant bail and she's gone."
The former prosecutor added: "I don't even know whether the renunciation would be effective.
"It's based on the law of the country. France may consider her a citizen not withstanding what she says."
Maxwell's lawyers made the offer in a letter to the court disclosed this week, saying the "process of renouncing her French citizenship, while not immediate, may be expedited."
Quoted in The Guardian, the court motion said: "If the court deems it a necessary condition of release, Ms Maxwell will formally commence the procedure to renounce her foreign citizenship."
Her lawyers said giving up British citizenship could be done immediately on being granted bail.
Georges Lederman, of international law firm Withersworldwide, told Newsweek Maxwell's application was designed to stop her using the fact France does not extradite its citizens to escape justice.
The former New York prosecutor and special counsel said: "Should she jump bail and leave the country, by giving up her citizenship in France she would not be able to, for example, return to France and then claim citizenship because France does not extradite its citizens.
"The famous case of Roman Polanski is the one we think about. France refused to extradite Roman Polanski based on his dual citizenship, French and Polish."
He added: "I don't think this will be successful. Should she somehow evade the U.S., she would have to escape in the middle of the night in some manner other than air travel—because part of any deal would be that she would have to surrender her passport.
"There are many other places she could go where there are no extradition treaties with the U.S., many nations in South America, she could go to China, so I'm not sure it's a winning strategy."
Polanski pleaded guilty to raping a 13-year-old girl in 1978 but fled the country and has since lived in France, Switzerland and Poland.
Multiple attempts by U.S. authorities to extradite him have failed, USA Today reported.