Why Greed Is Good for Business — Even During a Pandemic! | Opinion
This is my 20th column and so little has changed, including the confusing economic data. The economy added 1.8 million jobs in July. The unemployment rate declined to 10.2 percent based on a Labor Department survey taken in the middle of the month. But for the 20th consecutive week, more than 1 million Americans—1.2 million to be exact—filed for unemployment benefits. Also: payroll processing firm ADP said hiring slowed significantly in July. Since February? We're still down 13 million jobs. Meanwhile, President Trump signed executive orders that do little to help anyone. (See below) Wall Street just rises, though. The S&P 500 Index was up 2.5 percent for the week. Hey, nothing wrong with irrational exuberance! Other thoughts of the week: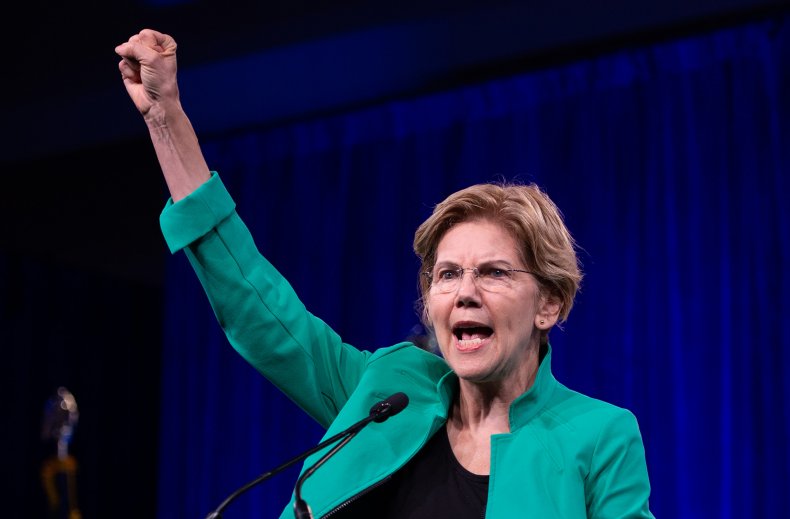 Here They Go Again Department: Just when you think Big Business is doing the right thing during the pandemic—philanthropy, mask requirements and such— the greed mode kicks in. If the SEC and other regulators are doing their jobs —a big if, of course— they should be pretty busy in the coming years. Let's take our friends at Eastman Kodak. As reported, the company that everyone forgot about got a $765 million federal loan to produce pharmaceutical ingredients. (See "A Good Trump Idea." ) The goal: reduce our dependence on India and China. But just before the announcement, the company's board granted CEO Jim Continenza 1.75 million stock options. After the announcement, the company's stock soared. Wouldn't you know it. The Wall Street Journal reported the SEC is looking into the handling and timing of the announcement. As Sen. Elizabeth Warren pointed out, shares of Kodak jumped 25 percent the day before the announcement. Coincidence? Maybe. Another example: per The Washington Post, "Insiders at Vaxart," received stock options just ahead of an announcement that its "potential" COVID vaccine was getting in on a federal program. The shares doubled. Then, finally, there are the continuous tales of big, financially secure companies getting bailed out by Washington. Example: According to a Kaiser Health News analysis, President Trump doled out billions to the medical industry. Kidney-care behemoth Fresenius Medical Care got $137 million. Fresenius, based in Germany, didn't need the money to get by. They're just fine without taking U.S. taxpayer money. But never let a good pandemic go to waste.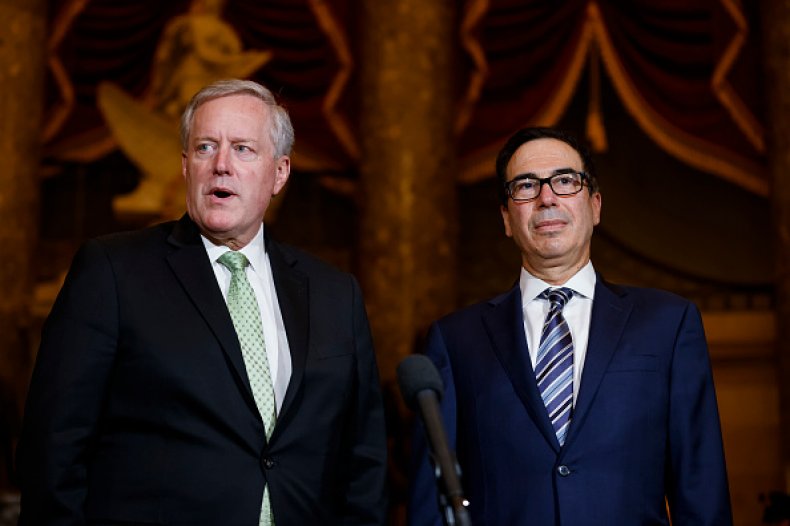 Bailout Update: When House Speaker Nancy Pelosi says something like this, you known there's trouble inside the Beltway. "Perhaps you mistook them for somebody who gives a damn," Pelosi said on CNBC, referring to negotiations with Treasury Secretary Steven Mnuchin and White House Chief of Staff Mark Meadows. "That's the problem. See, the thing is, they don't believe in governance." The talks, as you may know by now have stalled—and President Trump Saturday issued what the New York Times called legally dubious orders that, among other things, reduce the $600 a week federal enhanced unemployment benefit to $400. Also: he ordered the deferral of payroll taxes, which are used to fund Social Security and Medicare. No aid to local and state governments, of course. And the new enhanced federal unemployment benefit seems to have a poison pill of sorts: $100 of the $400 Trump has settled on has to come from cash-strained states, which are also struggling to manage the current system as it is. In other words: who knows what the unemployed will actually get? It all sounds like a ploy to make happy the 15-20 Republican Senators—the Mark Meadows League of Grinches—who oppose doling out any money at all. As I wrote last week, the last-minute negotiations seem nothing more than a cynical move by Senate Majority Leader Mitch McConnell to back the Democrats into a corner. If McConnell wanted to deal in good faith, he could have started talks back in May when the House passed a real plan. Whatever. It is what it is. Maybe the Supreme Court will sort it all out.
Helping Hand: A few weeks ago, my colleague Sam Hill and your columnist published a piece about the Blue Invasion of the south. (You can read the story here.) The biggest point? That political change has been driven by newcomers from northern states. And many of those newcomers brought their New York Times subscriptions, and voting preferences, with them. This past week you can see some of that playing out. Former VP Joe Biden has been beefing up his staff in Texas, which may have become a swing state while we were sleeping. Georgia and North Carolina are also in striking distance for Biden. What isn't readily apparently is the role of business in the change. Companies that are building up their presence in the south have been hiring new millennial workers who tend to vote Democratic. For example: In Texas, Uber Technologies, COVID-willing, plans to eventually hire 2500 workers with salaries averaging around $100,000—many of whom will be young and imported. Areas such as the Research Triangle in North Carolina —home of Duke, UNC and NC State—have also played a role. Author Kristin B. Tate called this trend the "liberal invasion of red state America." She believes that companies and people are fleeing high tax/low-growth blue states for low tax/high-growth red states. Lets see how it all plays out in November. But if you don't like the results, you may have big business to blame.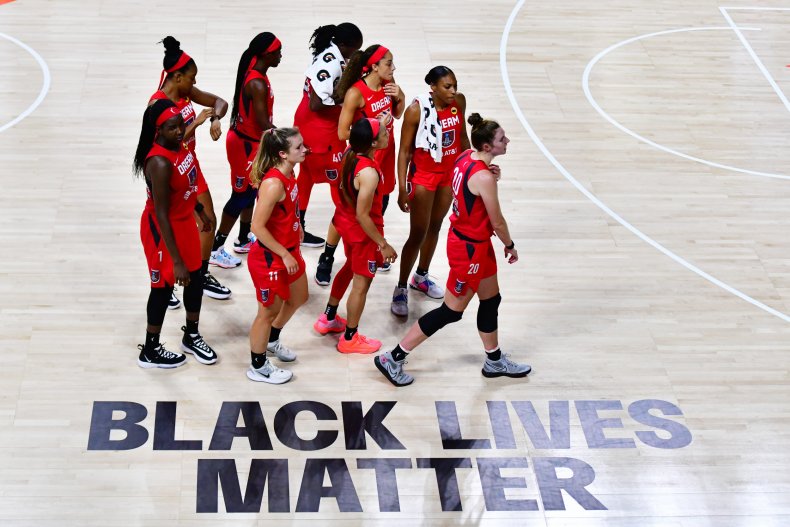 Loose Change: Interesting employee revolt playing out in the WNBA. Background: Atlanta Dream co-owner and U.S. Sen. Kelly Loeffler whined about the league's support for the Black Lives Matters movement. Players on the Dream and other WNBA teams struck back this week by wearing "Vote Warnock" T-shirts. The Rev. Raphael Warnock is challenging Loeffler, a Republican, for her Senate seat...Deadbeats: A lot of handwringing —and nostalgia—about bankrupt retailers. But don't cry for them too much. Bloomberg News reports that companies like J. Crew Group and the owner of Ann Taylor are using Chapter 11 bankruptcy filings to quickly get out of leases and close a slew of stores. In turn, look for a lot of mall owners to seek Chapter 11. Can't wait to see who they'll end up stiffing...On the Street Plug: Check out Sam Hill's story in Medium on when we'll get back to normal again. Hint: a long time from now...On the Street Jukebox: By the time you read this, the documentary Boy Howdy: The Story of Creem Magazine will be out. For you old rock and rollers, and even the children of old rock and rollers, its worth a look at the history of one of the great rock journals ever. See the trailer above...and see you next week.