Hannah Brown's time on the Bachelor franchise isn't over just yet, according to a new teaser for Episode 5 of Bachelor In Paradise. It seems the former Bachelorette is heading to the beach, too, likely not to hand out roses, but possibly to confront her past.
If you're thinking maybe Brown is heading to Paradise to find love after her messy fallout with former fiance Jed Wyatt, you may be disappointed. Bachelor In Paradise filmed long before it aired, meaning at the time, Brown was likely still engaged to her Bachelorette suitor unless the pair haven't been honest about when they split.
Instead, it appears Brown's return probably has to do with Demi Burnett, who is a close friend to Brown, according to Refinery29. Burnett and Brown spoke in the first Bachelor In Paradise episode when fan-favorite Burnett explained she is dating a woman back home. Burnett did not define her sexuality and said she doesn't think she needs to state whether she's straight, gay or bisexual. She noted she "likes who she likes," and that's enough.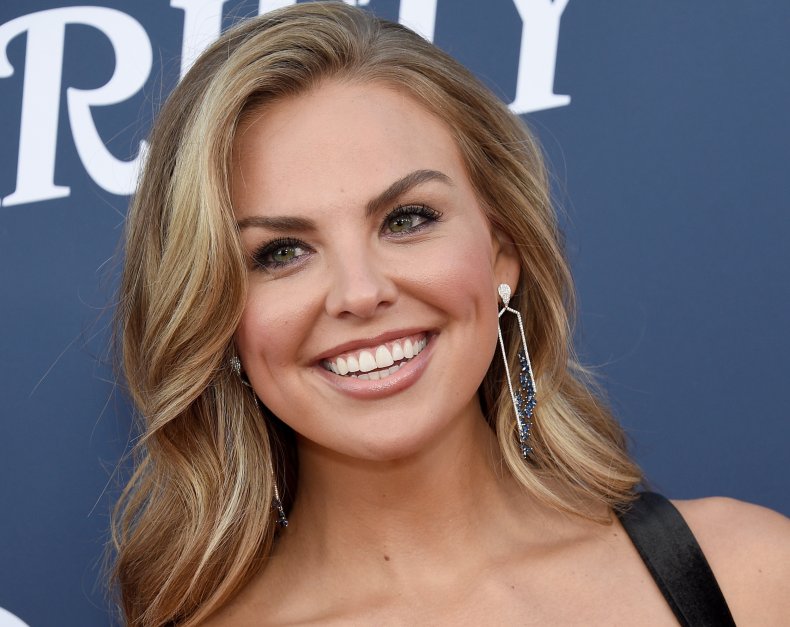 Burnett's relationship at home is not exclusive, which has given her time to explore a possible relationship with Derek Peth, though spoilers say the pair won't last. In week three, which begins on Monday, Burnett's girlfriend from home will show up to date her formally in Paradise.
That's right: Bachelor In Paradise will air their first same-sex couple, and even possible engagement, during the show's sixth season. It appears Brown steps in to speak with Burnett about her girlfriend, who will appear on the show.
Whether Brown's appearance serves another purpose is unknown. It wouldn't be surprising if the former Bachelorette had a conversation with one of the men she sent home on her season and gave them her closure and permission to find love. That being said, it doesn't appear any of the men that Brown formerly dated are too torn up about her, as they've all coupled up and pursued new relationships already.
Brown has proven to be a supportive friend to Burnett and could have eased her decision to come out on national television. Burnett explained her relationship on the first episode of Paradise. "We really fell, like, head-over-heels for each other. She has, like, the warmest energy," she said of her girlfriend. Burnett went on to explain that she needs to find who she wants to be with and felt like she may come closer to an answer on Paradise.
Burnett shared her plot twist on Twitter at the end of July, before the premiere of Paradise, and Brown showed support.