Why Has 'Endeavour' Been Canceled After 9 Seasons?
After 10 years on screen, the much-loved detective drama, Endeavour is coming to an end. The series stars Shaun Evans as Endeavour Morse and Roger Allam as DCI Fred Thursday.
The show serves as a prequel to the long-running series Inspector Morse and follows a young Endeavour Morse in his early days as a detective with the Oxford City Police CID.
Originally, the show began as a film that aired in 2012 and has since gone on to span nine seasons over a decade. Inspector Morse which aired between 1987 and 2000 also had a spin-off, Lewis, which ended in 2015.
So, why has Endeavour been canceled after nine seasons? Newsweek has everything you need to know about the show's fate.
Why Has Endeavour Been Canceled After 9 Seasons?
Eight months after Endeavour Season 8 aired in the U.K. and just a few weeks before the U.S. premiere on Sunday, June 18, ITV and PBS have confirmed Endeavour will be coming to an end after its ninth season.
In a statement announcing the news, executive producer Damien Timmer shared the reason for the show's cancellation was simply down to screenwriter Russell Lewis' belief that the story had come to its rightful and natural end.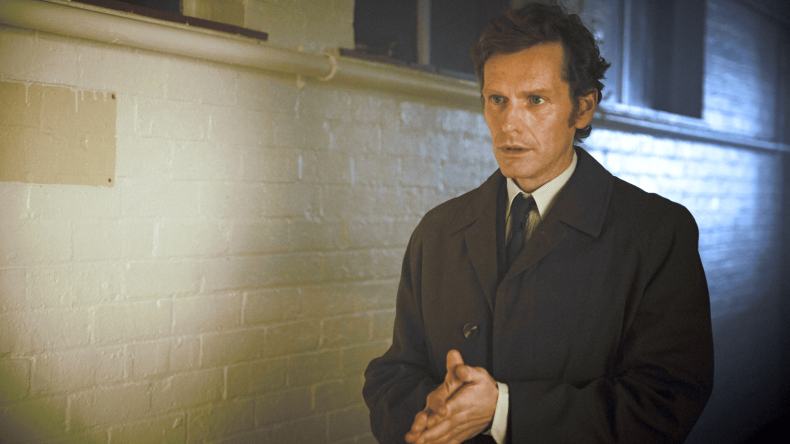 The ending was result of a mutual agreement between Lewis, Evans and Allam, as well as production company, Mammoth Screen.
Timmer said: "Endeavour has been a real labor of love for all of us, and we salute Russell Lewis for his extraordinary achievement in chronicling Endeavour Morse's coming of age across 72 hours of TV.
"Russell always knew where he wanted the series to end, and that Remorseful Day is nearly upon us!"
The good news is, fans in the U.K., stateside and across the world have one more season to look forward to, consisting of three episodes, just like seasons seven and eight.
Timmer continued: "We'd like to thank Shaun and Roger and all the other members of the Endeavour family on- and off-screen, and the show's fans both in the U.K. and abroad. Russell has many surprises up his sleeve for the final three films, with the return of some familiar faces and new challenges for Endeavour and Thursday to face before the final goodbye!"
Season 9 of Endeavour will, as per usual see Endeavour Morse (played by Evans) and Fred Thursday (Allam) investigate a brand-new case that will push them to their limits.
They may still be recovering from the implications of Season 8's storyline, which saw them investigate the IRA and the murder of a local cab driver, and the suspicious death of a college professor.
Morse and Thursday will be joined by Morse's daughter, Joan Thursday (Sara Vickers), Chief Superintendent Reginald Bright (Anton Lesser), Detective Sergeant Jim Strange (Sean Rigby), and journalist Dorothea Frazil (Abigail Thaw).
At the moment, an official release date has not yet been confirmed but filming for Season 9 is currently underway in Oxford so Season 9 could be heading to screens this year.
Thaw, who has played Dorothea Frazil since the show's beginning, reposted the official video from the Endeavour Twitter account announcing the show was ending, writing alongside it: "What a ride, eh?" after the heartbreak emoji.
In the meantime, you can watch episodes of Endeavour via the ITV Hub and Amazon Prime now.
Endeavour Season 8 premieres Sunday, June 18, on PBS.