Uber Scandal Timeline: Why Did CEO Travis Kalanick Resign?
Uber CEO and co-founder Travis Kalanick has announced its resignation from the company on Wednesday, a week after he took a leave of absence.
Kalanick is the latest departure from the global technology start-up, including head of business Emil Michael last week and president Jeff Jones in March.
"I love Uber more than anything in the world and at this difficult moment in my personal life I have accepted the investors request to step aside so that Uber can go back to building rather than be distracted with another fight," Kalanick said in a statement to the New York Times .
Uber confirmed the resignation and said in a statement that Kalanick's departure would give the ride-sharing app the "room to fully embrace this new chapter in Uber's history."
A sign that the company was ready to move away from Kalanick's vision came on Tuesday, when Uber announced a u-turn on its longstanding no-tipping policy. The app will now allow drivers to collect tips, a move that Kalanick had long been opposed to.
Kalanick's resignations come as the eight-year-old company tries to address a series of scandals and controversies related to the company culture, workers' rights and safety for users and drivers.
While Uber has been at the center of controversies surrounding labour regulation and sexual harassment of the app users for years, the company's cultural problem with diversity and sexism emerged earlier this year.
In February, former Uber engineer Susan Fowler wrote a blog post about the discrimination and harassment she suffered while working there, initiating a public discussion of the company's longstanding issues with workplace culture.
Already in February 2014, Kalanick faced criticism for a sexist joke made in an interview to GQ, in which he commented about his increased appeal to sexual partners saying: "We call that Boob-er".
Uber was also accused of employing dirty tricks against its main competitor Lyft by booking thousands of fake rides to affect the company's profits, attempting to recruit the company's drivers, and using a secret programme to track Lyft drivers' location.
Uber's location-tracking system began to raise privacy concerns in November 2014 and, by December 2016, a former forensic investigator for the company testified that employees regularly spied on politicians, former lovers, reporters and even celebrities like singer Beyoncé, the Guardian reported at the time.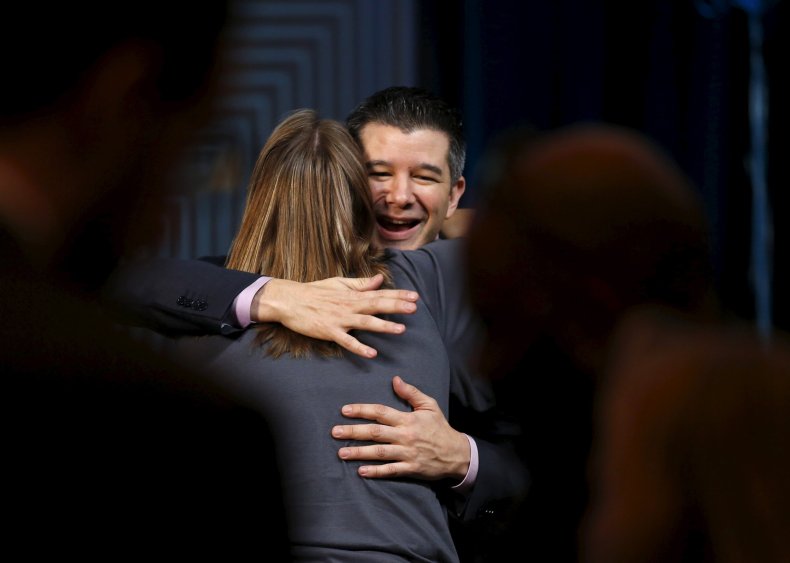 In January this year, Uber faced a PR crisis as the campaign #DeleteUber went viral after the company increased the cost of their rides during a taxi protest in New York against Donald Trump's travel ban. Kalanick was on Trump's advisory council, but resigned in February after users threatened to boycott the company over his perceived support for the presidency.
Also in February, Uber was hit with a lawsuit from Google's parent company Alphabet, accusing the ride-sharing app of having stolen technology related to self-driving vehicles, which Uber launched and then withdrew in December because it began its pilot programme without the necessary permits.
After Fowler's blog post, more former and current Uber employees came forward with stories of workplace sexism. Gabi Holzwarth, who dated Kalanick for three years, told the tech news website the Information in March that the CEO and five other Uber employees visited an escort karaoke bar in Seoul in 2014.
In June, 20 Uber employees were fired due to the failure to address concerns over the company's alleged sexist culture.
A Uber board of director had to resign last week after making a sexist joke during a staff meeting meant to discuss how to address the sexist workplace culture.
One Uber executive, Eric Alexander, was also fired after it emerged that he had obtained the medical records of a woman who said she was raped by a Uber driver, reportedly to discredit her account. The woman is suing the company.