Donald Trump Ignored National Coming Out Day Unlike Barack Obama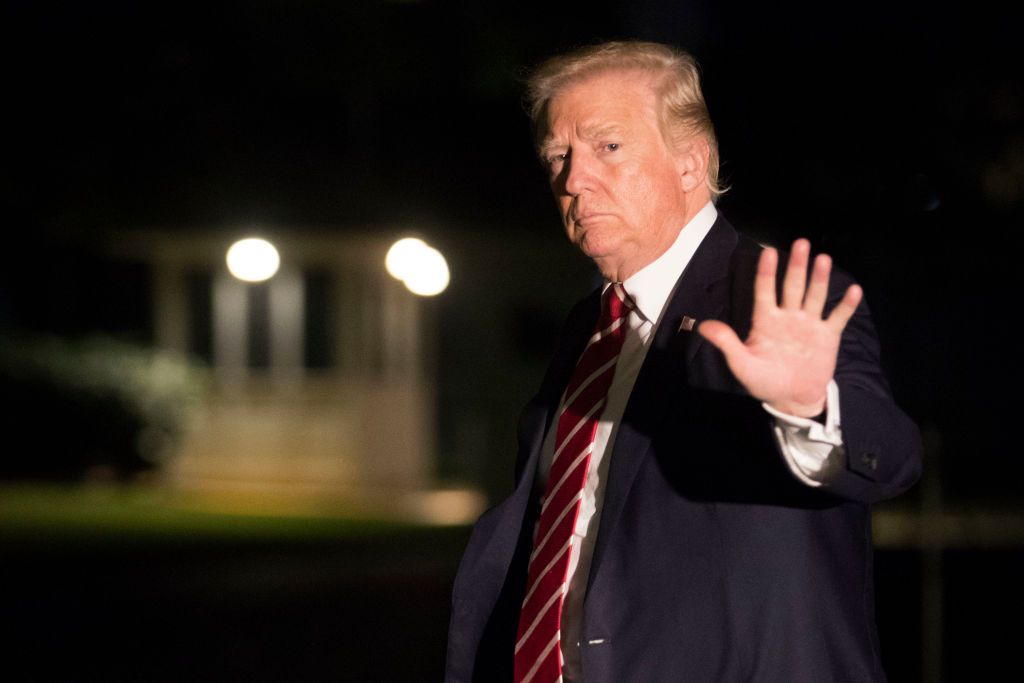 President Donald Trump has once again failed to acknowledge a day relevant to the LGBTQ community, as he mentioned nothing about National Coming Out Day.
Unlike Trump, President Barack Obama shared messages of support to the LGBTQ community during his tenure. He encouraged Americans to celebrate Pride Month and posting Twitter messages on National Coming Out Day.
Last year, Obama wrote: "LGBT individuals deserve to know their country stands beside them." —President Obama ‪#NationalComingOutDay."
This year, however, President Trump did not mention anything about the day at all. Instead, he tweeted about "fake news," suggesting NBC should lose its broadcasting license and slamming NFL players for their protest against police brutality toward African Americans.
It is not the first time the president, an ardent social media user, has failed to mention significant events for the LGBTQ community. Trump opted not to make any mention of Pride Month in June even as he took the time to acknowledge it as "great outdoors month" and national homeownership month.
His daughter Ivanka did write a post on Twitter about the month, but her father received criticism for not doing so, particularly after he previously pledged to protect the LGBTQ community.
Indeed, Trump's failure to acknowledge Pride Month prompted Democrat Senator Sherrod Brown to introduce a resolution to make June officially Pride Month.
"This year, the White House broke with an 8 year tradition and did not issue a presidential proclamation acknowledging June as Pride Month," he said in a tweet.
"So I'm proud to lead the first-ever Senate Resolution recognizing June as LGBTQ Pride Month," he added.
In addition to unrecognizing important dates for the gay community, Trump has also introduced legislation that actively harms LGBTQ people, such as announcing a ban on transgender people in the military and revoking federal guidelines for the nation's schools that allowed transgender children to use a bathroom that matches their gender identity.
National Coming Out Day is celebrated annually on October 11 in order to spread awareness about the LGBTQ community since the first ever coming-out day in 1988.
A number of celebrities, both members of the LGBTQ community and straight allies, shared messages of support on social media throughout the day, but Trump was noticeably absent from those tweeting about gay rights.
Ellen Degeneres, who was awarded the Medal of Freedom by Obama shortly before he left office, wrote: "It's #NationalComingOutDay! Come out as gay. Come out as trans. Come out as supporting equality. We need your voices now."