'Season Byeve': Why HBO's 'Insecure' Is Ending After Season 5
Insecure is back on HBO with its fifth and final season, so viewers should make the most of the new episodes while they still can.
Issa Rae has received high praise and multiple awards for her performance as Issa Dee in the comedy drama, which she co-created. She announced earlier this year why Season 5 was becoming "Season Byeve."
In total, the fifth installment of Insecure features ten episodes. Episode 1 aired on Sunday, October 24 and the finale is scheduled to air the day after Christmas.
Why is Insecure ending?
On January 13, 2021, Rae announced on Twitter that the upcoming fifth season of Insecure would be the last. Within her announcement, she implied that the decision to end the show at that point was always the plan from the beginning.
She wrote in her tweet: "Very excited to film our fifth and final season! We couldn't have told a complete story without the tremendous support of our audience and the faith of @HBO. See y'all soon!"
Rae also retweeted a Deadline Hollywood article, in which she explained in further detail why Season 5 was going to be the show's last. She said: "We always planned to tell this story through five seasons, but we couldn't have made it this far without the tremendous support of our audience.
"I feel blessed beyond measure to bring our characters' stories to an end, on-screen at least," she said.
Rae thanked HBO for sticking with them and allowing them to tell the full story of Insecure from start to finish. "Prentice [Penny] and I are so grateful that HBO believed in our show from the beginning and kept faith in us to see our vision through the end," she said.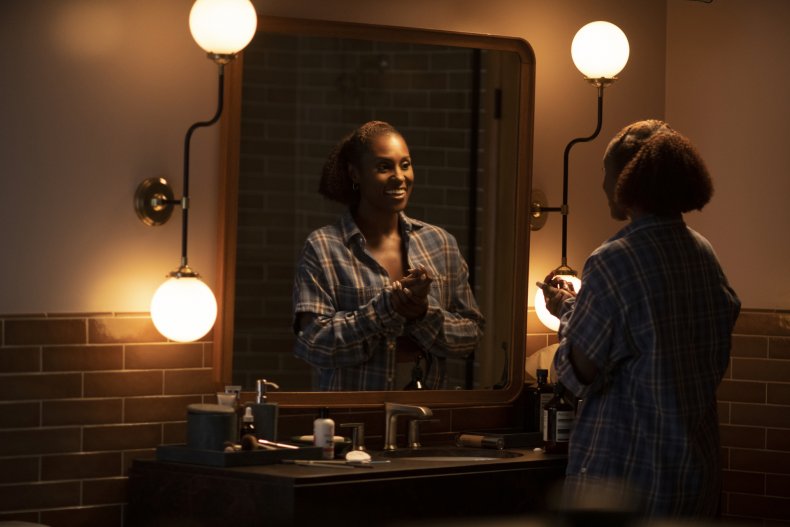 The cast and writers behind Insecure have been referring to Season 5 as "Season Byeve" online, using the hashtag any time they discuss the series on social media. Rae herself may have started the term when she tweeted a short video of herself on the first day of shooting in January.
Insecure first aired in September 2016, and has gone on to receive dozens of award nominations and even bagged a Primetime Emmy in 2020.
The semi-autobiographical series was created by Rae and comedian Larry Wilmore. It was partially based on and developed from Rae's popular web series Awkward Black Girl which aired on YouTube. Both seasons of the short-form series is still available to watch on Rae's YouTube channel, Issa Rae Presents, now.
How to watch Insecure Season 5
New episodes of Insecure Season 5 will air every Sunday night on HBO, and will be available on HBO Max or on the HBO Go app. You can catch up with previous seasons of Insecure on Hulu, HBO Go, YouTube TV and Amazon Prime Video.
Insecure is on HBO at 10 p.m. ET. Each episode in Season 5 ends with the term ", Okay?!" and Episode 2, "Growth, Okay?!" will air on Sunday October 31.