Why I Want My 8 Year Old to Learn About Sexuality and Race at School | Opinion
Talking about racial difference, gender, and sexuality in school is becoming increasingly difficult. An unprecedented number of book bans and legislation targeting school curricula have imposed what amounts to a gag order on American teachers and students. As the Washington Post reported last month, schools across the country are attempting to avoid controversy by pulling books conservatives deem questionable from their shelves even before they are officially contested by parents in their school district.
These renewed "culture wars" are gaining traction with voters because politicians are exploiting the fears of some American parents. But I am not one of those parents.
I want my 8-year-old daughter to learn about the hardest and most complex topics, like the historical fact of hereditary race-based slavery in the U.S. and the rhetoric that was used to justify the Holocaust. I want my child and her classmates to learn about the difference between gender identity and sexuality.
More importantly, I want her to consider complicated topics like racial difference and violence in a conversation with other kids that is guided by teachers who know how to frame those ideas and events in a way that is developmentally appropriate for second-graders.
And I am not alone.
A 2021 Gallup poll found that 73 percent of American parents are satisfied with the quality of their children's education. Despite dramatic upheavals in the education system during the pandemic, most parents of school-age children remained as satisfied as they have been since 1999.
The people who feel most strongly that public schools are failing are not parents of children in public school. The same poll found that 54 percent of American adults in 2021 were dissatisfied with the quality of K-12 education. Gallup compared these numbers to the last significant shift in national opinion about education during the 2000 presidential election, when George W. Bush made the issue central to his campaign. In other words, the question of whether parents feel that our schools work or not has historically been a political one, based more on partisan allegiance than fact.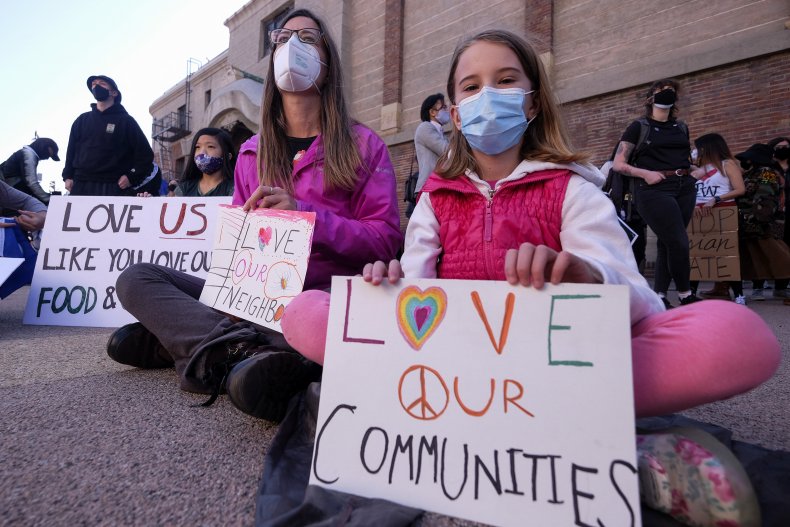 Republican politicians like Ted Cruz and Glenn Youngkin and conservative parent activist groups like Moms for Liberty or Parents Defending Education argue that discussions of topics like racial difference, slavery, violence, and sexuality harm children because they conjure feelings of fear, shame, and guilt. But if conservative activists truly cared about children's emotions, they would also worry about the Black children or queer-identified children whose histories and identities have been labeled too "inappropriate" to be taught to their peers.
At the crux of this argument is the belief that white children should not have to experience negative emotions at school.
Anyone with a child knows that there is no way to protect kids from every situation that makes them feel scared, ashamed, or guilty, at school or anywhere else for that matter.
Such feelings are a normal part of life. Experiencing them is what makes us human. My white daughter regularly comes home from school reporting shame, fear, anger, and sadness: a friend said something mean at recess, a classmate didn't invite her to a birthday party, or she said something mean that she regrets.
It gets much worse.
Last week, she told me that she cuddled with a friend during an active shooter drill because it was scary. Before the pandemic shut down schools in 2020, my daughter told me that her kindergarten classmate told her that she was probably going to die from COVID.
My job as a parent isn't to shield my daughter from feeling emotions. My duty is to support her as she encounters and processes them. She will likely feel a range of emotions as she learns about the history of race-based violence in America—and she should. Those feelings of sadness could help her make a link between historical events and the racial division she will witness in her lifetime. In fact, that sadness is crucial to recognizing what dehumanization looks like and how it feels.
As a white woman, I get that talking about race is uncomfortable. I am ashamed to say that when I hear children in my daughter's class comparing skin color, for instance, alarm bells go off in my brain because I was taught to fear the subject. Growing up in the 1980s and 90s in the predominantly white suburbs of Philadelphia, I learned that acknowledging race meant that you were a racist and that we should all strive "not to see color." When I wondered aloud to my grandmother if our family could have Black ancestry in middle school, she slapped me across the face. Race was not something we were permitted to discuss.
I don't want my child to inherit those feelings. I'm afraid that she will go to school and learn a curriculum rebuilt by politicians determined to gain power by manipulating the fears of parents. We need our children to read voraciously and think critically, to learn about historical and contemporary violence and to discuss challenging ideas.
After all, we still live in a democracy, don't we?
Faith Kirk, Ph.D., is a professor at San Jose State University teaching writing and humanities courses. She is a Public Voices fellow with the Op-Ed Project.
The views in this article are the writer's own.