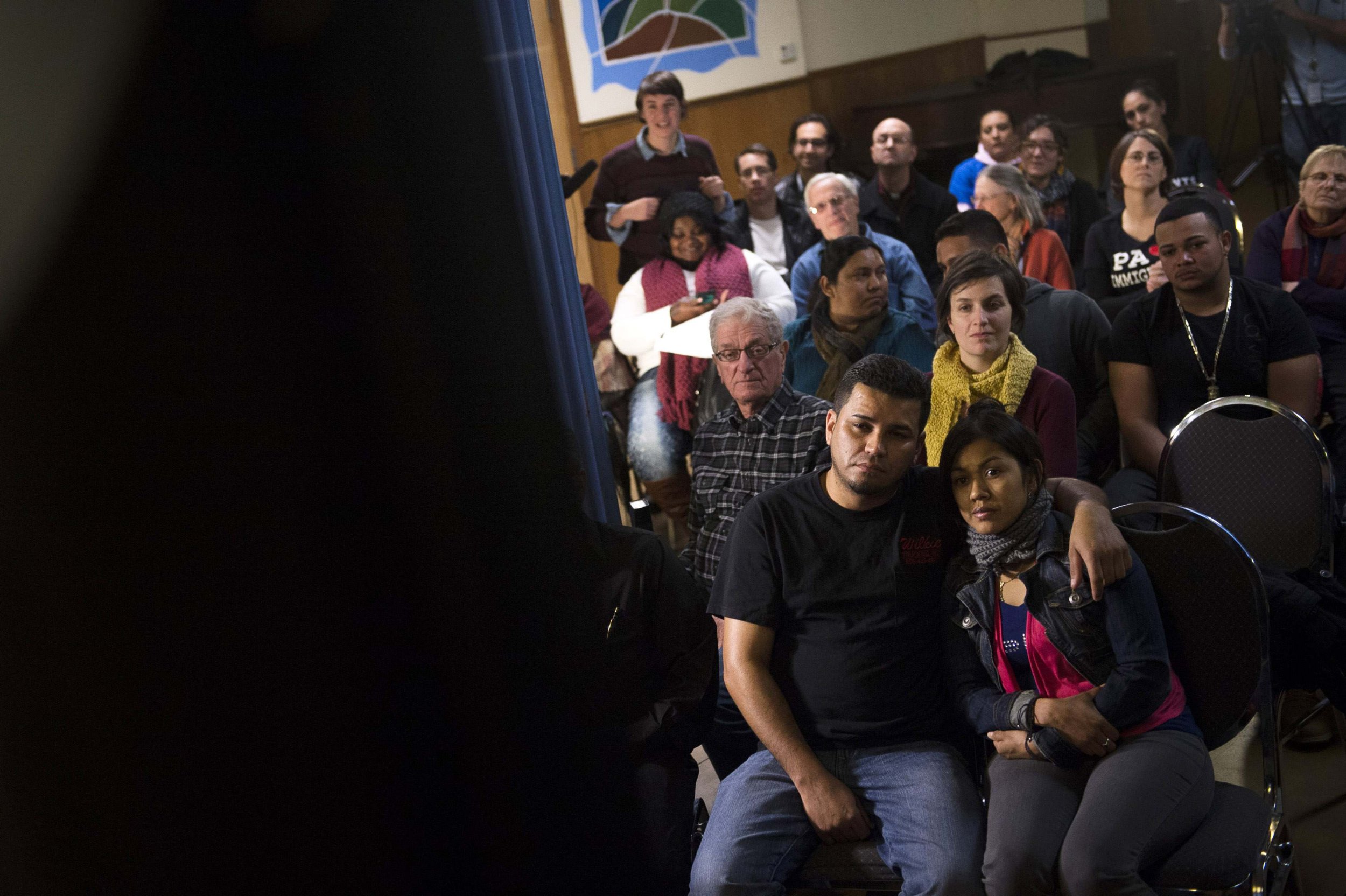 On the Friday before Easter, Illinois Governor Bruce Rauner froze $26 million in social service and health grants as part of his plan to plug a $1.6 billion hole in the budget, The Associated Press and Chicago Tribune report. Immigrant advocates, who stand to lose more than $3 million in aid, worry this will hurt their efforts to provide legal assistance and language training across the state.
Suspension of these grants—$21.8 million of which come from the state's Department of Human Services and $4.5 million of which come from the Department of Public Health, per data Rauner's office furnished to Newsweek—will hit assistance programs ranging from autism ($1,075,000) to epilepsy ($514,700) to teen outreach ($3,141,600). Activists say a $3.4 million cut to social services for immigrants will be especially deleterious to communities statewide. There are some 1.8 million immigrants in Illinois, comprising 13.8 percent of the state's total population, according to the Illinois Coalition for Immigrant and Refugee Rights.
These immigrant services grants, originally budgeted at $6.7 million, fund initiatives such as language training and legal services, as well as assistance in applying for citizenship. The Coalition explains the money is from the Immigrant Services Line Item (ISLI), a recurring part of the state budget since 1997. The money has always been the "main vehicle for investing in immigrant communities and the organizations that serve them," the group says. Rauner's proposed 2016 budget seeks to eliminate ISLI entirely, the AP reports. The newswire also notes that grants to immigrants "will take the biggest hit after a $6.9 million reduction for indigents' burials."
Fred Tsao, policy director for the Illinois Coalition for Immigrant and Refugee Rights, calls the decision "pennywise and pound foolish." The some 60 organizations that receive this money are already scrambling to deal with the financial hit, Tsao tells Newsweek.
"Because the news dropped on Good Friday, when many of our agencies were closed...we've had only a couple of days to digest this," he says. "I think they're figuring out what their next course of action will be. Some will have to lay off people. Others will have to reduce hours or close for parts of the week. Some of them will have to shut down entirely."
Tsao tells Newsweek that ISLI recipients recently submitted to the state their expenditures for the last fiscal quarter. It isn't clear yet whether these organizations will be paid, he says. The AP reports that Friday's letter from the Department of Human Services instructs grant recipients to "immediately cease incurring additional obligations, costs or spending any further grant funds until further notice."
The governor's office defended the move in a statement to Newsweek:
"Immigration helped make America the greatest country in the world, unfortunately the previous administration passed a phony budget that was $1.6 billion in the hole. The Governor's Office worked with agencies to see which grants could be suspended, and prioritized essential services. We continue to fund Medicaid services for undocumented immigrants and child care services for undocumented children, which will continue in the next fiscal year."