This week I announced my endorsement of Cynthia Nixon for Governor. Some people have already asked me: Why not stand with Governor Cuomo? My answer: because New York needs a change.
The gubernatorial primary in September is our moment to show up and make our voices heard for the future of our neighborhoods. As voters, it's important that we have a real choice—and that we stand up for someone who will stand up for us.
For the last seven years, Governor Cuomo has led New York. On some things he and I have agreed. But, all too often, Cuomo's tenure has been characterized by obstacles to progressive initiatives—and New York is falling short on being the beacon of protection and opportunity for all that it can, and must be.
For immigrant youth seeking equal access to college, the governor has failed to pass the New York Dream Act. Nor has he publicly stood up for driver's licenses for all.
For tenants, the governor has failed to prioritize strengthening our rent laws to keep rent-regulated tenants in their homes—leading to tens of thousands of lost units and a worsening homelessness crisis.
For commuters, the governor has systematically neglected the MTA that he controls, leading to never-ending subway delays that put working people at risk of losing their jobs and getting their children to school on time.
And for workers, the governor has failed to invest more resources in the Department of Labor to fully enforce laws against wage theft, leaving in place a status quo where low-wage workers are robbed by their employers of billions of dollars each year.
It's time for a change.
The good news is that there's someone else in this race who stands with us full of courage and progressive conviction.
Her name is Cynthia Nixon: a mother, a fighter, a subway rider who has a vision for our state that I believe we can all get behind. Cynthia is a lifelong New Yorker who shares the same values that pushed me to run a successful insurgent campaign against an incumbent back in 2013.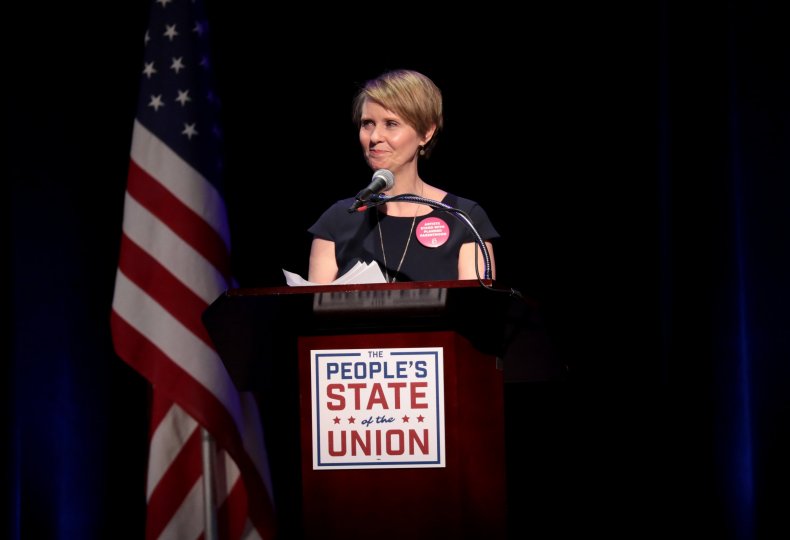 Cynthia wants to finally fix our broken subways and buses, fully fund our public schools, legalize marijuana, strengthen the rent laws and worker protections, pass the New York Dream Act and give every qualified driver in the state the opportunity to apply for a driver's license, no matter their immigration status. Simply put, she wants to build a New York that works for all of us, not the few.
Supporting the governor's opponent is no small risk for me. There are thousands of elected Democrats across the state, but I am the first to support Cynthia Nixon. I get it. It's scary to confront a powerful leader who is known for having only two approaches to people—rewarding those who agree with him, and seeking to destroy those who oppose him. New Yorkers saw it firsthand in recent weeks, as community organizations that supported Cynthia—Make the Road Action, New York Communities for Change, and Citizen Action of New York—received threats to their funding from the governor.
I was encouraged that several progressive elected officials stood with me and those organizations, who are vital to our state's future. In the era of Trump, we must be courageous and stand for what we believe in—whether it's raising our voices against the Muslim Ban, the attacks on immigrants, or the assault on workers and tenants. We must stand up for the most progressive future. That's Cynthia Nixon's vision—and it's mine too. Cynthia can't do this on her own. Her campaign is gaining momentum—with a growing list of endorsements from community organizations and the backing of the Working Families Party.
This campaign will only succeed if more New Yorkers—working families, unafraid, undocumented students, leaders in our black and brown communities—come together and share our stories, our ideas, and our commitment with this campaign.
Cynthia's campaign is the campaign for New Yorkers who, like me, want New York State to claim its rightful place as a beacon of progressive resistance that prioritizes the rights and needs of all of us—not just the wealthy few. Let's do this, together.
Carlos Menchaca is the Council Member for New York City's 38th District in Brooklyn and the first Mexican-American elected official in New York. On Twitter: @cmenchaca.
The views expressed in this article are the author's own.​​​