Lancaster, Pennsylvania is a small, historic city surrounded by farmland that for most people calls to mind the Amish, Conestoga wagons, and fresh produce.
Yet, the city has found itself on the frontier of American history once again as it receives people displaced by climate change.
Families fleeing Puerto Rico and the U.S. Virgin Islands from the devastation of Hurricane Maria have been drawn to Lancaster City because of its unique demographics.
Although the city is situated in a predominantly white, German heritage community, it is home to 18,000 U.S. citizens from Puerto Rico that make up 30 percent of the city population. Lancaster holds appeal for these newcomers because it has broad and deep networks of support for them.
The city has welcomed these families with open arms, and is working hard to accommodate them. So far Lancaster has received 43 families and 72 new students to the school district, many of which are staying with friends and families.
Many of these families arrived with few possessions and were not prepared for winter weather. This prompted the schools to immediately launch a drive for winter clothing, food and diapers.
The influx of displaced people from the Caribbean comes on the heels of the BBC News story naming Lancaster "America's Refugee Capital." Since 2013, Lancaster has resettled 20 times more refugees than the rest of the country, Lancaster County has 1,300 people from Somalia, Burma, Bhutan, Congo, Iraq, Cuba, Syria and Ukraine, and many of them live in the City. Earlier this year Nobel Peace Prize Laureate Malala Yousafzai visited Lancaster to recognize this valued work.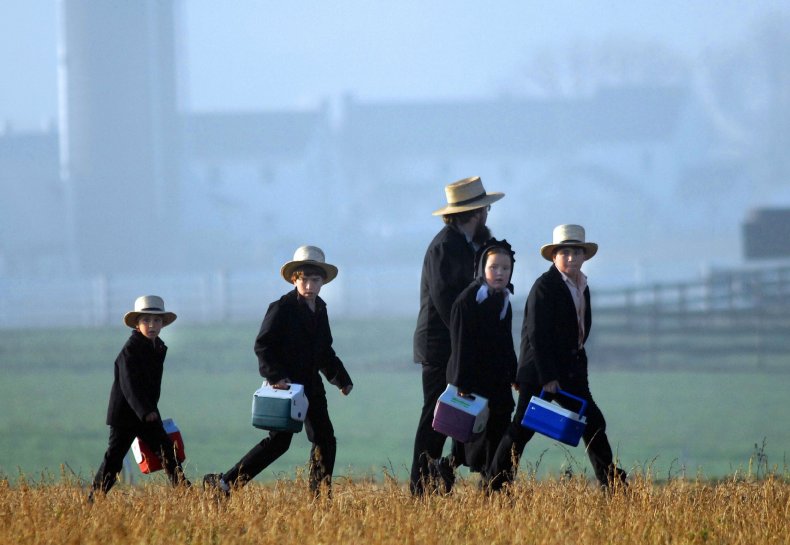 Like the newcomers from the Caribbean, these refugees also carry the burden of climate trauma in addition to the traumas of war, genocide, and political persecution. Both Syria and Somalia have experienced catastrophic droughts linked to climate change that have driven millions of people to nearby urban areas and ultimately around the world.
Together, these climate-displaced families are a distinctly new demographic for Lancaster. They have experienced a set of climate-induced traumas that will become much more common place, including power outages, lack of clean water, food scarcity, and crowded hospitals.
Welcoming these climate-displaced peoples has heightened Lancaster's commitment to address climate change as fully as possible.
The City is taking significant strides such as committing to the Paris Climate Agreement, investing in active transportation, and building green infrastructure to ensure the long-term safety, health, and well-being of all residents, no matter where they come from.
Although the environmental impacts of climate change are most often cited, they are the harbingers of economic and social struggles to come. Lancaster is already confronted with this.
Looking ahead, Lancaster could be a receiving zone for populations on the eastern seaboard. Lancaster is within a 3-hour drive of NYC, Philadelphia, Baltimore, and D.C., which are all anticipating sea level rise and intensifying hurricanes.
Meanwhile, per climate models, Lancaster appears relatively safe from many climate threats, like drought, hurricanes, and sea level rise, which other parts of the country will suffer from. The proximity and safety could make it an appealing place.
Lancastrians must ask themselves this: how can we better prepare ourselves to receive and support climate-displaced people? As Lancaster prepares to embark on a Climate Action Plan in 2018 under a new mayor, that will be one of the key questions to grapple with.
Climate-induced migration is not a prediction, a forecast, or a scenario– it is happening now and it requires urgent action. Of all places climate change is impacting the unassuming community of Lancaster, PA.
Big news in small places can be startling because it leads people to believe, "If it can happen there, then it can happen anywhere." So let Lancaster City be the message-bearer that everyone will all be touched by climate change. How is your community preparing?
Lancaster for one intends to maintain its place in American history by preparing itself for climate change, welcoming those in need, and providing opportunities for them to thrive.
In the short term, that means finding jobs, schooling, and housing for new families, while ensuring our physical and social infrastructure can sustain changing circumstances. In the long term, it means seizing one of the greatest opportunities we have ever faced - building an environment, economy, and community that works for everybody.
J. Richard "Rick" Gray is Mayor of Lancaster, Pennsylvania.