Why Is Infinite's Vocalist, L, Leaving K-Pop Band?
L, the vocalist from the Korean band Infinite, announced on Monday he was leaving the band's label after almost a decade. Kim Myung-soo, known professionally as L, issued a statement to his fans saying he has decided to go solo since his contract with Woollim Entertainment expired last week.
"My heart feels heavy because of what I am going to tell you, it is going to be sad news for the Inspirits (the name coined for fans) who have sent me so much love. After a lot of thought and consideration, I have decided to move on with my solo career. I felt like I needed a new challenge in my life, and now I am going to start that," wrote L in his statement.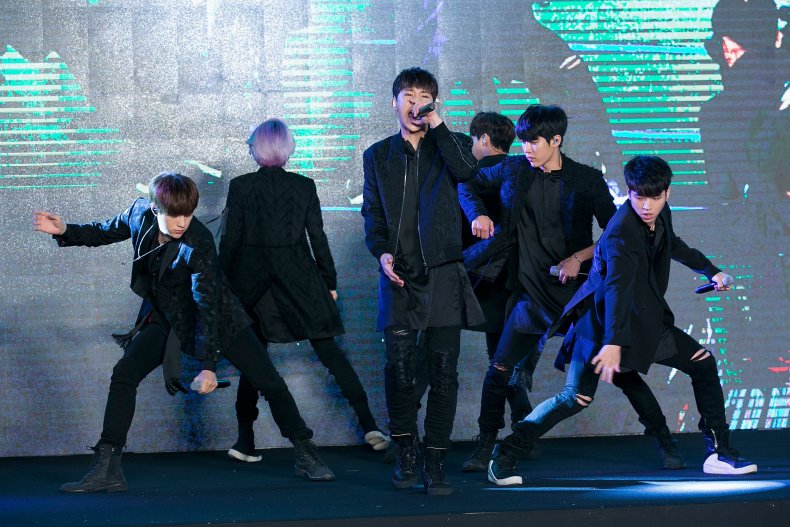 Woollim Entertainment formed Infinite, a six-member K-pop boy band that quickly topped the charts in South Korea, in 2010. The label wrote about L's departure, "Ahead of his contract expiration, we had a lengthy discussion with L, the decision was made to not renew it. We express out sincere gratitude to him and we ask that you show continuous love to him. We will be sincerely cheering on his future"
Fans of the group were quick to react, with many tweeting in support of the vocalist and actor.
"I'm always with you Myungsoo. Even it hurt me, but I'm sure it was the right decision . Thank you for giving the best I'm always with you," a fan tweeted. And another posted, "Thank you for the 9 years. You did well. I will still love you"
L is the second member to have left Infinite. Hoya, a former rapper and vocalist with the band, left after his contract had expired with Woollim Entertainment in 2017.
In his statement to his fans at the time, the singer said he has not left them forever. "I will continue to be with Infinite members and will do my best to be with them whenever they need me. Even though we are together, in just a slightly different shape and style, we will continue to support and believe in each other," he wrote.
With a fan base around the world, the band has released six studio albums and 29 singles.
Meanwhile, Woollim Entertainment has indicated that Infinite will not be breaking up after L's departure, and future course of the group will be decided after discussions with all its members.