Why Is Insulin so Expensive in the U.S.? Colorado Becomes First State to Enforce Insulin Price Cap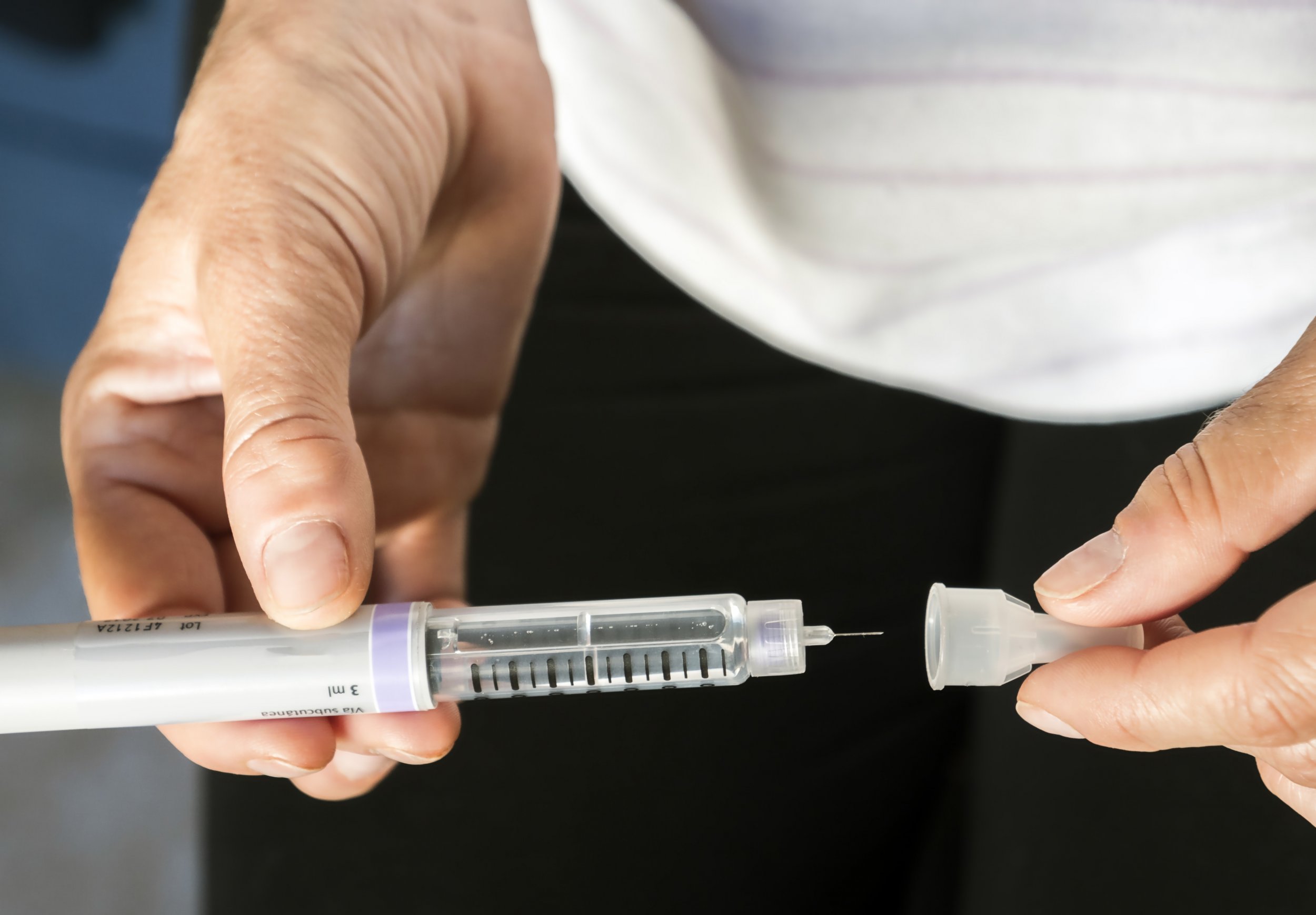 Colorado has become the first U.S. state to implement a price cap on insulin, with Governor Jared Polis signing the bill into law on May 22, 2019. "We will declare that the days of insulin price gouging are over in Colorado," Polis said.
The Department of Law will also be investigating the pricing practices used by health insurance providers for their care plans, CBS Denver reported.
This law is a landmark victory for diabetics in the state and could signal a shift for diabetics across the U.S. being able to get affordable prescription drugs for their chronic illness. According to the American Diabetes Association, 1.5 million Americans are diagnosed with diabetes every year, and 9.4 percent of the population lives with the condition.
According to the latest version of the bill, which was signed by the President of the Senate, Leroy Garcia, on May 14, insulin prices rose by 45 percent between 2014 and 2017, resulting in one in four type 1 diabetics reporting underusing their insulin due to the high cost.
Nonprofit organization T1International reports that some users have to pay up to $1,000 a month due to their health care coverage plan. However, the cost of production for a vial of most analog insulins is between $3.69 and $6.16, according to T1International.
The annual medical cost related to diabetes in Colorado specifically is almost $4 billion, with $700 million used for prescription drugs. The total for the U.S. is $327 billion for diagnosing the condition.
According to the American Diabetes Association, the average medical expenditures among people with diagnosed diabetes were "2.3 times higher than those without." Almost 20,000 residents of Colorado are diagnosed with diabetes every year, the majority of them being type 1 diabetics, each of them relying on insulin to stay alive.
The graphic below, provided by Statista, illustrates the U.S. states where adults have been diagnosed with diabetes as of 2017.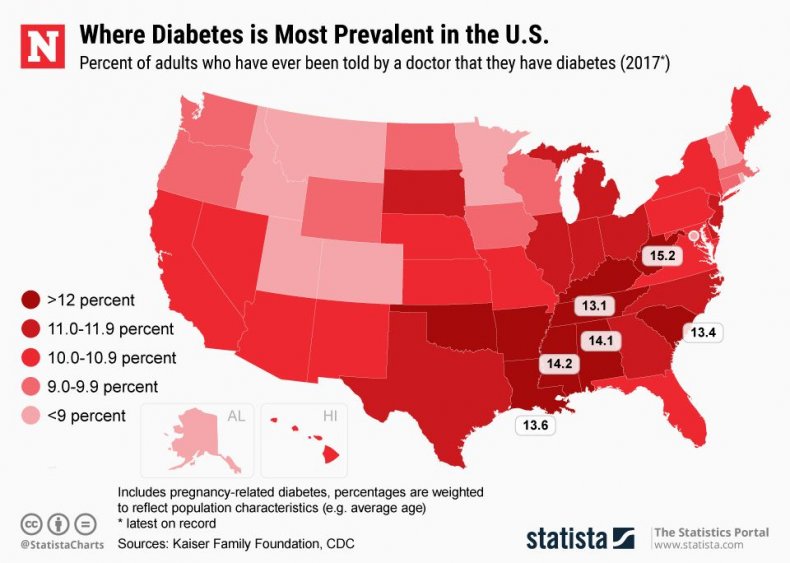 "This American Diabetes Association-supported legislation is monumental for people living with diabetes," said LaShawn McIver, MD, senior vice president of government affairs & advocacy, American Diabetes Association.
"With the prices of insulin nearly tripling between 2002 and 2013, people with diabetes often face financial hardships affording their insulin. Many are faced with tough decisions to either cut back or skip doses or forgo other necessities to pay for insulin.
"Thank you to Governor Polis, Representative Roberts, and Senators Donovan and Priola for this legislation and their continued efforts to protect the more than 400,000 Coloradans living with diabetes," said McIver.
The bill also states that the Department of Law shall be investigating the current price of insulin and whether it is low enough for users. A lobbying disclosure form in 2017 revealed that the Pharmaceutical Research and Manufacturers of America (PhRMA) spent $25.4 million lobbying the U.S. Congress, higher than the previous year.
A report is to be created and published on November 1, 2020, according to the bill, presented to Governor Polis. The report will include a summary of insulin pricing practices; public policy recommendations; and recommendations for improvement to the Colorado Consumer Protection Act.
This article was updated to include an infographic.