Why the iPad Hasn't Killed Kindle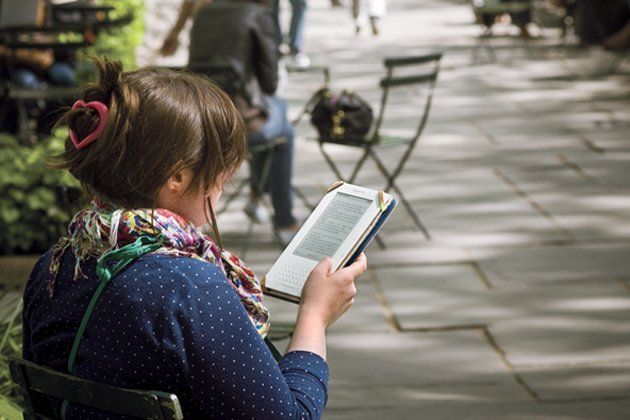 Amazon's Kindle e-reader is a terrific device, but a lot of people, myself included, figured that once Apple's iPad came out, the poor little Kindle would be toast. The first thing I did at the iPad introduction event was snap a few pictures of a shiny new iPad right next to my Kindle. They came out looking like those pictures where a regular person is standing next to a movie star.
But guess what? Yes, it's true that the iPad has been a smash hit, selling 3.3 million units in just a few months. But Amazon claims its plucky little Kindle is doing pretty well, too. Amazon won't give out sales figures, but Forrester Research, a market-analysis firm, reckons Amazon will sell 3.5 million Kindles in the United States this year, bringing its total number in U.S. readers' hands to 6 million by the end of 2010.
Amazon claims Kindle sales have actually gone up since the iPad came out, partly because Amazon slashed the price of the device from $259 to $189. That price cut caused the growth rate of Kindle sales to triple. "I think what people are seeing is that we are focused on building an uncompromised reading experience, and customers love that," says Steven Kessel, who helps run the Kindle business at Amazon.
Kessel says people have realized that the iPad might be good for a lot of things, but isn't really the best device for sustained reading over several hours. It's too heavy, for one thing—about a pound and a half compared with 10 ounces for the Kindle, which can be held in one hand, like a paperback. As Kessel puts it, in a bit of an understatement, "The Kindle and the iPad are very different products."
Another problem is that the iPad's bright LCD screen can be tiring on your eyes compared with Kindle's black-and-white "electronic paper." The Kindle's screen also works better in bright sunlight. Kindle has better battery life—it can run up to two weeks on a charge, if you keep the wireless switched off. That compares with 10 hours for an iPad. Plus, with Kindle you have no contract and no monthly fee, and you have wireless access in 100 countries—a nice feature for travelers.
Book readers have noticed. Last month Amazon sold nearly twice as many Kindle books as it did hardcover books—180 Kindle books for every 100 hardcovers. Over the past three months the ratio has been 143 Kindle books for every 100 hardcovers. And for the first half of 2010, Amazon says it has sold three times as many Kindle books as in the first half of 2009.
Sure, the iPad has a book-reader application, and Apple runs its own online bookstore. But Amazon has a much bigger selection—630,000 e-books, versus "tens of thousands" at Apple. The Kindle app runs on iPads, BlackBerry, and Android devices, so you can read your books wherever you want; with Apple you're locked into Apple devices.
The good news, according to Forrester, is that by 2015 nearly 30 million people in the United States will own e-reader devices, up from 3.7 million at the end of 2009. The bad news for Amazon is that Forrester predicts tablet computers like the iPad are going to zoom past e-readers so quickly that by 2015 twice as many people will own tablets as e-readers. Forrester analyst James McQuivey says e-reader makers like Amazon need to expand in two directions—up and down. On the low end, they need to roll out e-readers at a $99 price point. On the high end, they must push in-to the tablet PC space with iPad-like devices that also deliver video, music, games—and books. An Amazon spokesman says the company won't make a tablet computer.
Last fall I interviewed Amazon CEO Jeff Bezos. This was before Apple officially announced the iPad, but everyone suspected it was coming. Bezos said Amazon wouldn't view an Apple tablet as a threat to Kindle but rather as a companion, like the iPhone. "We'll embrace it," he said. "Wherever you want to read, we're going to support you."
I suggested to Bezos that maybe Amazon didn't care about selling Kindle machines, that maybe the device wasn't important. He said that wasn't the case, but that "our goal with the Kindle device is separate from the Kindle bookstore." Bezos insisted there is a market for "a purpose-built reading device," as he calls it. "It's not a Swiss Army knife. It's not going to do a bunch of different things. We believe reading deserves a dedicated device." So far, at least, it looks like he's right.