Why Isn't 'The Masked Singer' on This Week? How to Watch New Episode and Recent Fan Theories
Viewers may be surprised to find The Masked Singer is not tonight. The prerecorded singing competition was bumped from its regular time slot on Fox because the Washington Nationals and Houston Astros will play their second game in the World Series.
This means The Masked Singer is not expected to air again until October 30, but that's not definite. There's also a chance the World Series will go to seven games, meaning The Masked Singer will need to wait another week.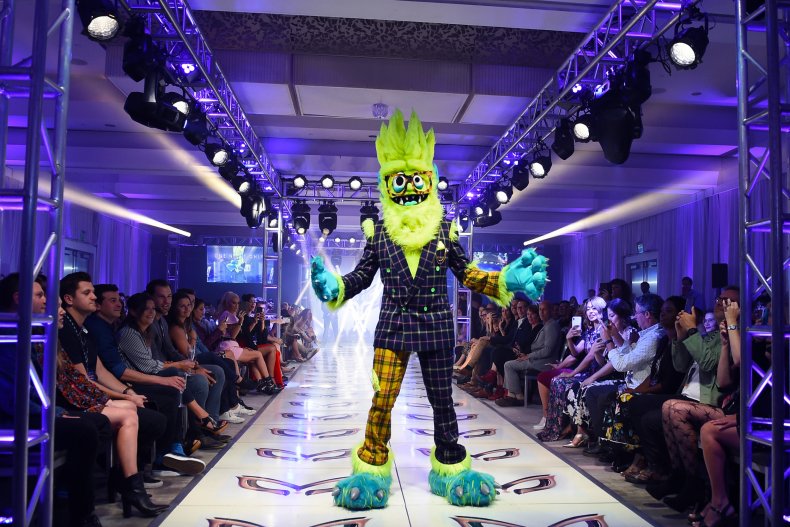 The World Series could be over in as few as four games, as whichever team wins four games first becomes the year's champions. If one team wins four games before game seven, the Masked Singer time slot will not be taken by that game.
If there is a game seven, it will be played in Houston and broadcast at 8 p.m. EDT on Fox.
The delay in broadcasting hasn't stopped Masked Singer fans from predicting who is behind each of the disguises. A handful of fan theories are circulating on Twitter, some of which seem to hold some weight. One theory points to drag queen RuPaul as Leopard.
One clue from the show may have sparked this idea among fans. The clue is that Leopard does not care what others think of his or her relationships or clothing choices. This could pertain to RuPaul, who often dresses in drag and lives very much in a global spotlight.
Other conversations have speculated that two former Cheetah Girls may be on the show together. One popular theory, discussed on Twitter, says Raven-Symoné may be the celebrity under Black Widow's mask. This conversation began because of the celebrity's voice and also because some of the clues for the spider-costumed singer. The clues showed a lot of peaches, which could imply the celebrity is from Georgia. Raven-Symoné is from Atlanta. The clues also showed film reels, suggesting that the celebrity has an acting background.
Flamingo is also a part of the conversation. The pink bird's identity may be the most agreed upon by fans, even though there are reasons to look elsewhere. Most viewers seem to agree Flamingo could be Adrienne Bailon, another former Cheetah Girl and co-host of The Real. But Bailon denied her rumored participation early in the season. She claimed her schedule was too busy to co-host the daytime talk show while also appearing on The Masked Singer.