Why Isn't Somalia's '9/11' Drawing as Much Global Attention?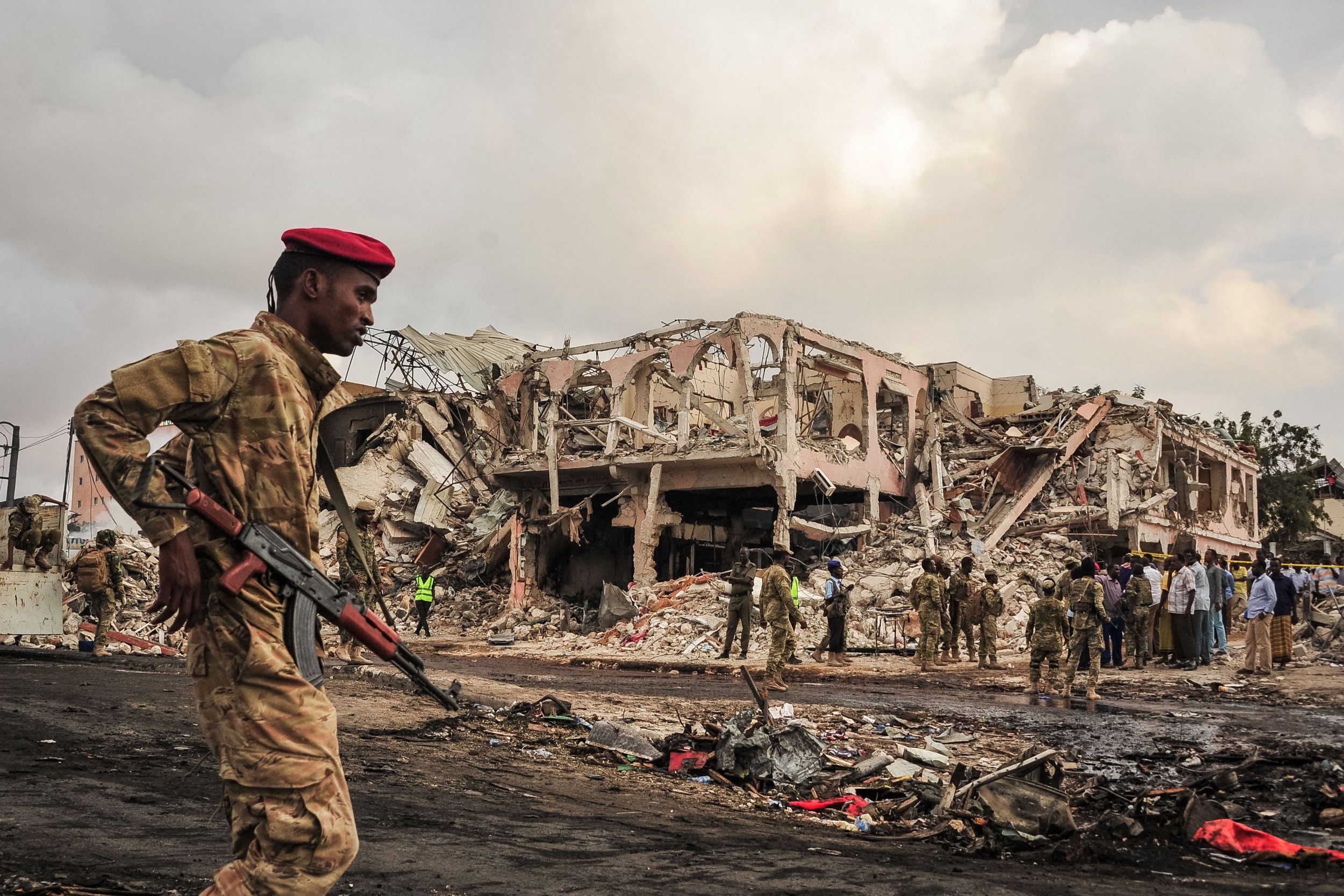 Somalians are calling the twin truck bombing—one of the world's deadliest attacks in years—their 9/11, but the assault has drawn little global attention compared to extremist attacks in the U.S. and Europe.
Hashtags like #PrayForSomalia and #IAmMogadishu, referring to the eastern African country's capital where more than 300 were killed, failed to trend on social media.
Facebook did not promote a Somalian flag profile picture filter like the French flag overlay that more than 120 million people used in the first three days after the November 2015 terrorist attack at Paris' Bataclan theater. And in the first two days after the January 2015 attack on the French publication Charlie Hebdo in Paris, #JeSuisCharlie was used more than 3 million times on Twitter and became one of the most popular hashtags in the social network's history.
Some people took to social media to voice their discontent over the lacking spotlight on the deadliest attack in the Somalia's history, one that also injured nearly 400 more people and left scores missing.
Khaled Beydoun, an associate professor at the University of Detroit Mercy School of Law, in a Facebook post on Sunday said, "I hate comparing human tragedies," but added that 10 times more people were killed in Somalia than in the terrorist attack at Britain's Manchester Arena in May.
"We get it—white and Western, European and American victims 'merit' the media attention and the public alarm it spurs, and Black and foreign, African and Muslims do not," Beydoun wrote.
Beydoun and others not only criticized a lackluster response on social media, but also mainstream media for what they perceived as a western bias.
Itayi Viriri, spokesman for the International Organization for Migration, called out social media networks and celebrities. "Why aren't we all with Somalia today? @Facebook? @Twitter? #Celebs? Anyone?" he tweeted on Monday.
As officials on Wednesday released a detailed account of the bombings, thousands of Somalians, mostly young men and women wearing red headbands, took the streets of Mogadishu to show defiance. They rallied as Mayor Thabit Abdi said, "we must liberate this city which is awash with graves," the Associated Press reported.
But another barrier to their protest reaching an international audience is that Somalia was among the last countries in the world to gain access to the internet, and usage remains rather low.
Somalia isn't the only place that has felt forgotten. Dozens of people lost their lives in a double suicide attack in Beirut, Lebanon, in November 2015, only to be overshadowed by the scores who died a day later in the terrorist attack in Paris' Bataclan concert hall.
The Somalian government has pinned the assault to the extremist group al-Shabab, which targeted Mogadishu in the past but has not commented on Saturday's bombings.
The U.S. sent a military plane into Mogadishu just three days after the bombings with medical aid and humanitarian supplies, but that drew little attention or support from Americans, who studies show believe foreign aid is already too high and prefer investment domestically.