Why Israel Is Spending $800 Million on a Hidden New Wall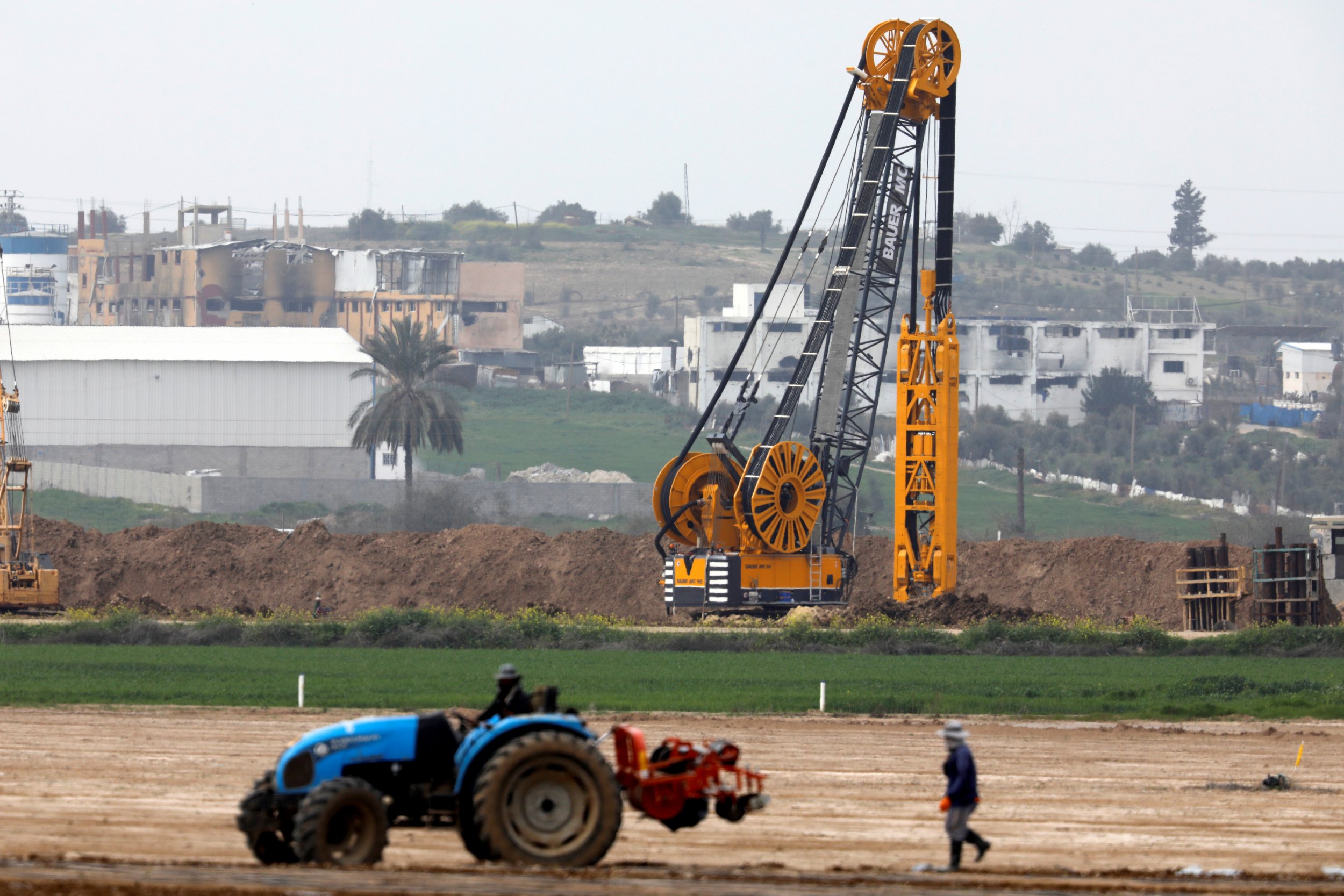 President Donald Trump has said repeatedly he is an admirer of Israel's controversial wall building program, and the Middle Eastern country is giving him another structure to envy—Israel's army has announced construction details of a new underground wall to run along the country's border with Gaza.
The $800 million barrier will stretch across the country's 40-mile frontier with the territory, measuring 19 feet high, but also delving 131 feet underground, principally to counter the threat of attack tunnels dug by Hamas, the Islamist militant group that has controlled Gaza since 2007.
The Israeli Defense Forces (IDF) revealed details of the wall, first announced in 2014, on Wednesday. Work is scheduled to begin on the wall in October and it is expected to take two years to complete. According to The Times, Israel has built factories to produce concrete along its border, and construction workers, who will be part of the round-the-clock effort, will reportedly include east African asylum seekers and others from Spain and Moldova.
Related: Israel tried to derail Syria cease-fire at secret meetings with U.S. and Russia over Iran
The wall will be constructed mainly from concrete, reinforced with iron bars and pipes and covered in sensors. It will also extend into the Mediterranean in an attempt to stop Hamas fighters from swimming ashore.
General Eyal Zamir, the Israeli head of the Southern Command said the army was concerned about Hamas trying to stop construction, and another military official told The Times of Israel that they planned to defend the barrier and that it would be "built at any price."
"I think the other side will have to re-evaluate the situation in view of the barrier," Zamir, the Israeli head of the Southern Command said.
The New York Times reported Israeli military officials being tight-lipped about further plans for the wall.
Israel has long had ambitions to close off tunnels Hamas uses to attack it. During the summer-long war of 2014 Hamas used attack tunnels to ambush Israeli military posts and to transport weapons and ammunition across the border. After the 50 days of fighting Israel had put dozens of Hamas tunnels out of action, including a number that led into Israeli territory and threatened civilians.
On Thursday, Israeli military officials distributed aerial photographs and GPS coordinates of two residential buildings in Gaza that they say hid entrances to Hamas tunnel networks. Zamir said that in wartime the buildings would be legitimate targets. One of the two is home to a Hamas member with five children, connecting to a nearby mosque, according to the IDF. These are said to be two in "bank of targets."
The IFD's Brig. Gen. Oshri Lugassy said that there were now "hundreds of kilometers" of tunnels running under the Gaza Strip.
"Our intelligence shows without any doubt that Hamas is building its infrastructure for the next round of fighting in the civilian arena," Zamir added.