Why It Matters When Obama Calls Himself a Feminist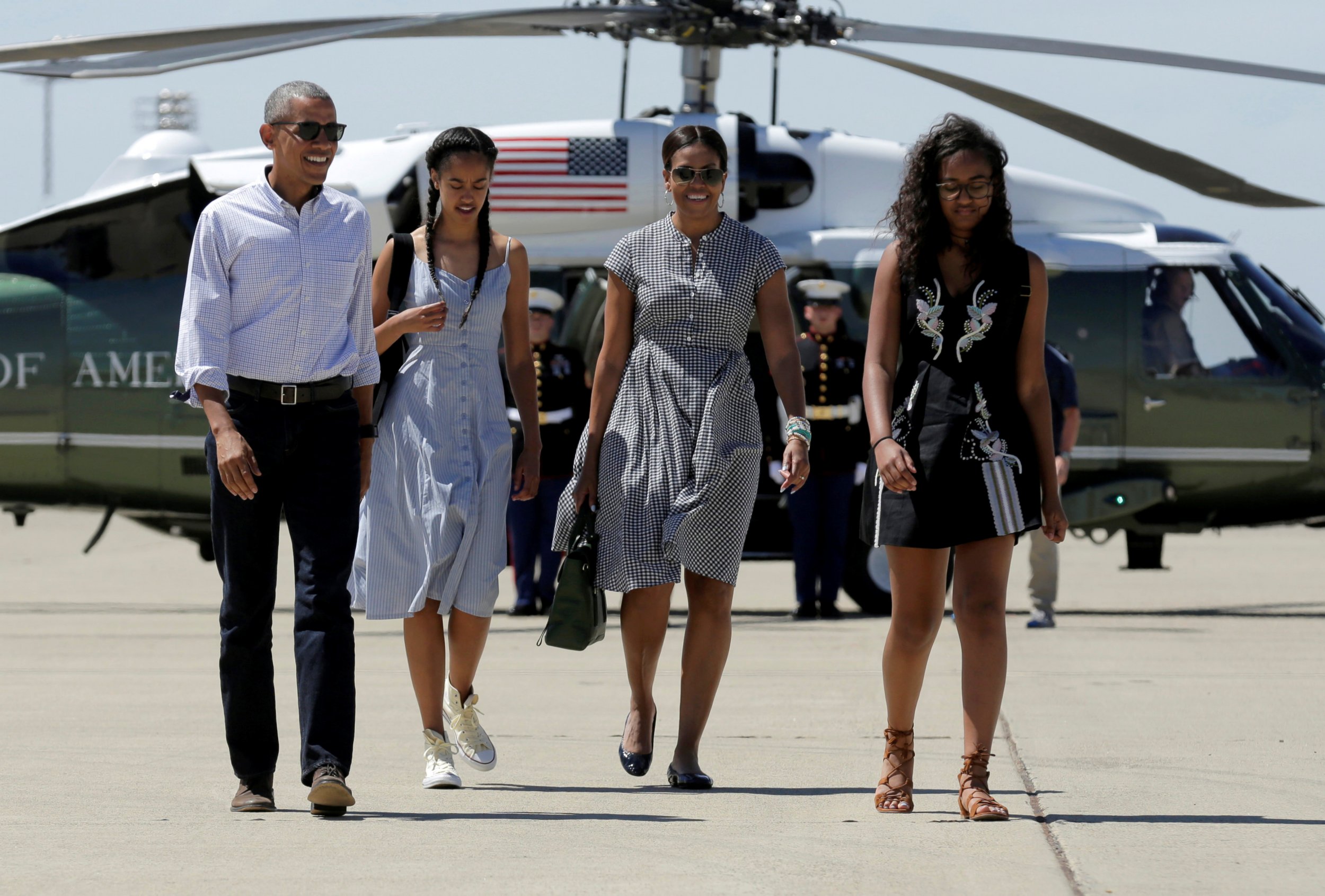 It's hard to imagine George Washington or any the Founding Fathers calling themselves feminists. And that's not only because the term had yet to enter the English language. When Thomas Jefferson wrote in the Declaration of Independence that "all men are created equal," he and his colleagues weren't using men in a broad, human sense; they specifically meant males. (And while we're at it, they really meant white males.)
So when, 240 years later, the first black president pens an essay proudly calling himself a feminist, it's a big deal. Barack Obama did just that for the September 2016 issue of Glamour magazine. The essay was published online Thursday, which also happens to be the commander in chief's 55th birthday. A happy birthday for the president and a happy day for feminists everywhere.
"The progress we've made in the past 100 years, 50 years, and, yes, even the past eight years has made life significantly better for my daughters than it was for my grandmothers. And I say that not just as President but also as a feminist," he writes.
"We shouldn't downplay how far we've come. That would do a disservice to all those who spent their lives fighting for justice," Obama adds. "At the same time, there's still a lot of work we need to do to improve the prospects of women and girls here and around the world."
Some of the work that still remains involves changing attitudes as well as laws, Obama says. "We need to keep changing the attitude that raises our girls to be demure and our boys to be assertive, that criticizes our daughters for speaking out and our sons for shedding a tear," he continues. "We need to keep changing the attitude that values being confident, competitive, and ambitious in the workplace—unless you're a woman. Then you're being too bossy, and suddenly the very qualities you thought were necessary for success end up holding you back."
"It's important for them to see role models out in the world who climb to the highest levels of whatever field they choose," he writes of his daughters, Malia and Sasha. "And yes, it's important that their dad is a feminist, because now that's what they expect of all men," he adds. "It is absolutely men's responsibility to fight sexism too."
Glamour's editor-in-chief appeared on CBS This Morning to talk about Obama's essay, his feminism and the uniqueness of a president embracing the term (though he's certainly not the first leader to do so—see Canadian Prime Minister Justin Trudeau's thoughts on feminism).
Several happy readers took to Twitter to express their excitement over a sitting president proudly and unceremoniously calling himself a feminist, as well as calling for all men, women and children to do their part to continue striving toward true equality.
"That's what twenty-first century feminism is about," Obama writes at the essay's conclusion. "The idea that when everybody is equal, we are all more free."
But, of course, when the Internet loves, it also hates. News Corp.'s libertarian website Heat Street published a response titled "President Obama Mansplains 'Feminism' on His Birthday." As the headline implies, writer Andrew Stiles is less than pleased with Obama's "1,500-word feminist opus," which he says "begins by reminding us how cool it is to be a man who lives in the White House and gets to fly on Air Force One." Stiles later cites statements that he says make Obama a "typical man."
"And what male essay on feminism would be complete without a discourse on masculinity and the challenges of being a man?" Stiles writes. He also criticizes the way in which Obama incorporated Hillary Clinton's historic nomination as the Democratic candidate in the race to succeed him. "Are you kidding me?" Stiles asks.
Others also tweeted their disagreement and disapproval:
But even with the simultaneous love and hate his essay has generated, there is no doubt that a sitting U.S. president—or a man who was president at any point, for that matter—calling himself an unequivocal and devoted feminist is an important moment. Though on a smaller scale, it's an echo of the day, just last week, when a woman became the presidential nominee of a major U.S. party for the first time.
These are both moments that should be celebrated regardless of personal politics, unless those politics include promoting inequality for girls and women. If they do, read Obama's essay again and try to change them.