Why It's Better to Capture Than Kill ISIS Terrorists
This article first appeared on the American Enterprise Institute site.
The Obama policy of killing high-value terrorists with airstrikes has continued unabated in the early months of the Trump administration. Last week, The New York Times reported:
Every couple of weeks, the United States Central Command, which oversees combat operations in the Middle East, announces the death of an Islamic State leader who has been killed in airstrikes.

On Tuesday, it was Turki al-Bin'ali, whom the American-led coalition called the "self-proclaimed grand mufti or chief cleric" of the Islamic State, killed in a May 31 airstrike in Mayadin, Syria. Two weeks before that, it was Samir Idris, whom the Defense Department said was a "key" Islamic State financier of attacks around the world, also killed near Mayadin.

On Friday, it was [Fawaz Muhammad Jubayr] Rawi, a Syrian labeled by the Pentagon "an experienced terrorist financial facilitator," who moved millions of dollars for the Islamic State's attack and logistics network.

Mr. Rawi owned a currency exchange that he used, along with a network of global financial contacts, "to move money into and out of ISIS-controlled territory and across borders," a Defense Department statement said, using an acronym for the Islamic State. The Treasury Department had imposed sanctions on Mr. Rawi and his company in December.
The world is better with a man like Rawi off the battlefield, but the intelligence lost in such strikes is immense. Every time we vaporize a terrorist leader, we vaporize all the intelligence in their brains. We need that intelligence to keep the country safe. Dead terrorists cannot tell us their plans for new attacks.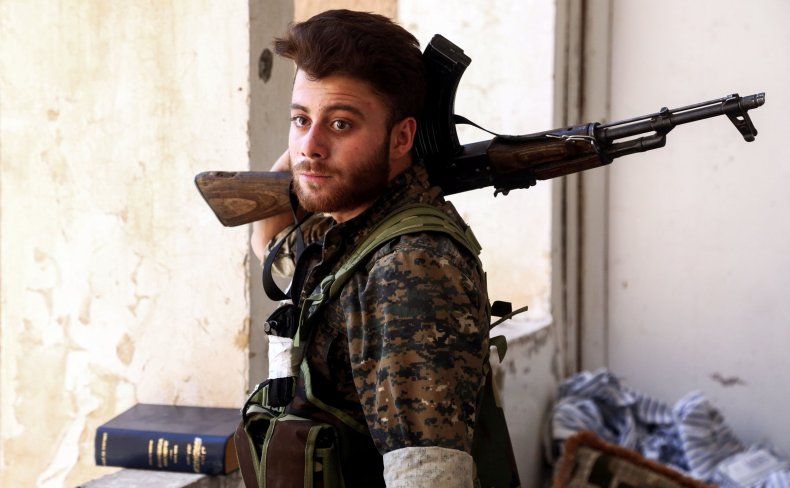 But there are signs the policy may be shifting. In a front page story Sunday, The Times also reported:
One late afternoon in April, helicopter-borne American commandos intercepted a vehicle in southeastern Syria carrying a close associate of the Islamic State's supreme leader, Abu Bakr al-Baghdadi.

The associate, Abdurakhmon Uzbeki, was a rare prize whom United States Special Operations forces had been tracking for months: a midlevel but highly trusted operative skilled in raising money; spiriting insurgent leaders out of Raqqa, the Islamic State's besieged capital in Syria; and plotting attacks against the West. Captured alive, Mr. Uzbeki could be an intelligence bonanza. Federal prosecutors had already begun preparing criminal charges against him for possible prosecution in the United States.

As the commandos swooped in, however, a firefight broke out. Mr. Uzbeki, a combat-hardened veteran of shadow wars in Syria and Pakistan, died in the gun battle, thwarting the military's hopes of extracting from him any information about Islamic State operations, leaders and strategy.

New details about the operation, and a similar episode in January that sought to seize another mid-level Islamic State operative, offer a rare glimpse into the handful of secret and increasingly risky commando raids of the secretive, nearly three-year American ground war against the Islamic State. Cellphones and other material swept up by Special Operations forces proved valuable for future raids, though the missions fell short of their goal to capture, not kill, terrorist leaders in order to obtain fresh, firsthand information about the inner circle and war council of the group, also known as ISIS.
This is good news. Shifting from air strikes to special operations raids carries risk, to be sure, but the rewards can be extraordinary — even if the target is killed in a firefight, as Uzbeki was.
There is enormous value in the "pocket litter" terrorists leave behind — cell phones, computers, thumb drives, diaries, and other documents — which can provide insight into ISIS plans and operations.
When the US sends a drone to take out an ISIS leader, this vital intelligence is vaporized with the dead terrorist. When we send JSOC teams, it is preserved — even if the terrorist is not.
Eventually, we'll capture one alive — and, if the target is right, that will indeed be an intelligence bonanza.
Marc A. Thiessen is Resident Fellow at the American Enterprise Institute.