Why Is Ivanka Trump Keeping Her Chinese Company Links Secret?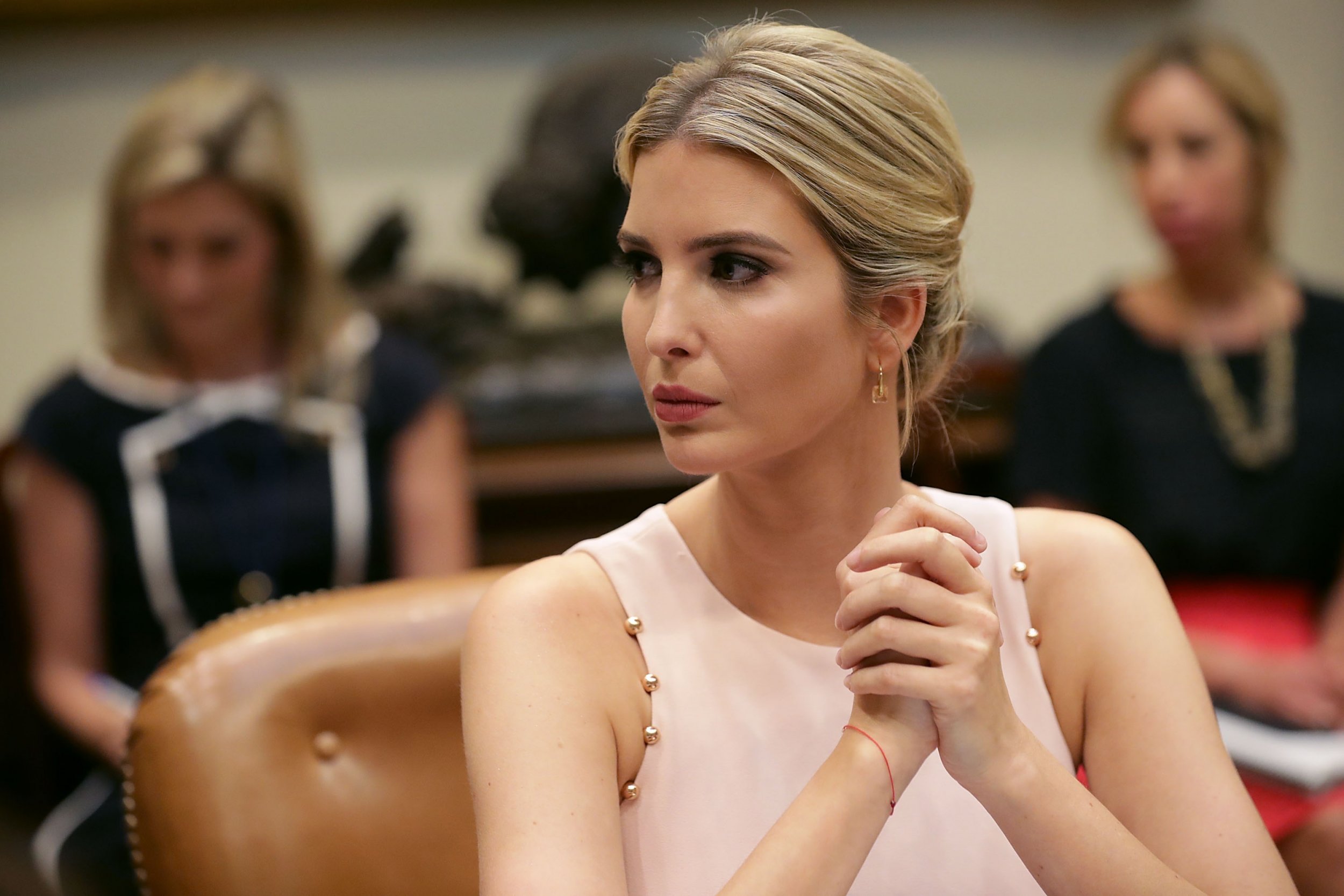 Ivanka Trump's business links in China have become shrouded in secrecy since her father assumed office. An investigation published by the Associated Press Tuesday found that public information about the first daughter's company's dealing with Chinese businesses has diminished over the past year.
According to the report, information about 90 companies importing Ivanka goods to the U.S. was previously widely available and accessible via private trade tracking data but is now far more difficult to locate-raising questions over potential conflicts of interests between Ivanka's business dealings and role at the White House.
"There should be more transparency, but right now we do not have the legal mechanism to enforce transparency unless Congress requests information through a subpoena," former White House ethics lawyer Richard Painter told the AP.
"I don't know how much money she's making on this and why it's worth it. I think it's putting our trade policy in a very awkward situation," added Painter, who is part of a lawsuit against President Donald Trump for alleged constitutional violations.
As part of its investigation, the AP uncovered two situations that could potentially cause problems; including a potential violation of Chinese trade rules and links from 2013-2015 between Ivanka's company and an export company owned by the Chinese government.
Democratic National Committee spokesman Daniel Wessel on Tuesday referenced the report in arguing there were possible conflicts of interest between Ivanka's business dealings and the White House.
"What we don't know is the extent to which foreign governments could use, or are already using, her business ties to try to influence the White House," Wessel said of the first daughter's business ties.
Indeed, Ivanka's business has already prompted criticism since her father took office.
Donald Trump reacted publicly earlier this year to the news that Nordstrom was refusing to stock Ivanka's clothes. Lawmakers said at the time it was inappropriate behavior for a president, given the considerable influence he wields.
Prior to Trump taking office, a report published in Newsweek highlighted the potential conflicts of interests between the multiple business arms of the Trump empire and the president.