Why Ivory Coast's Laurent Gbagbo is on Trial at the ICC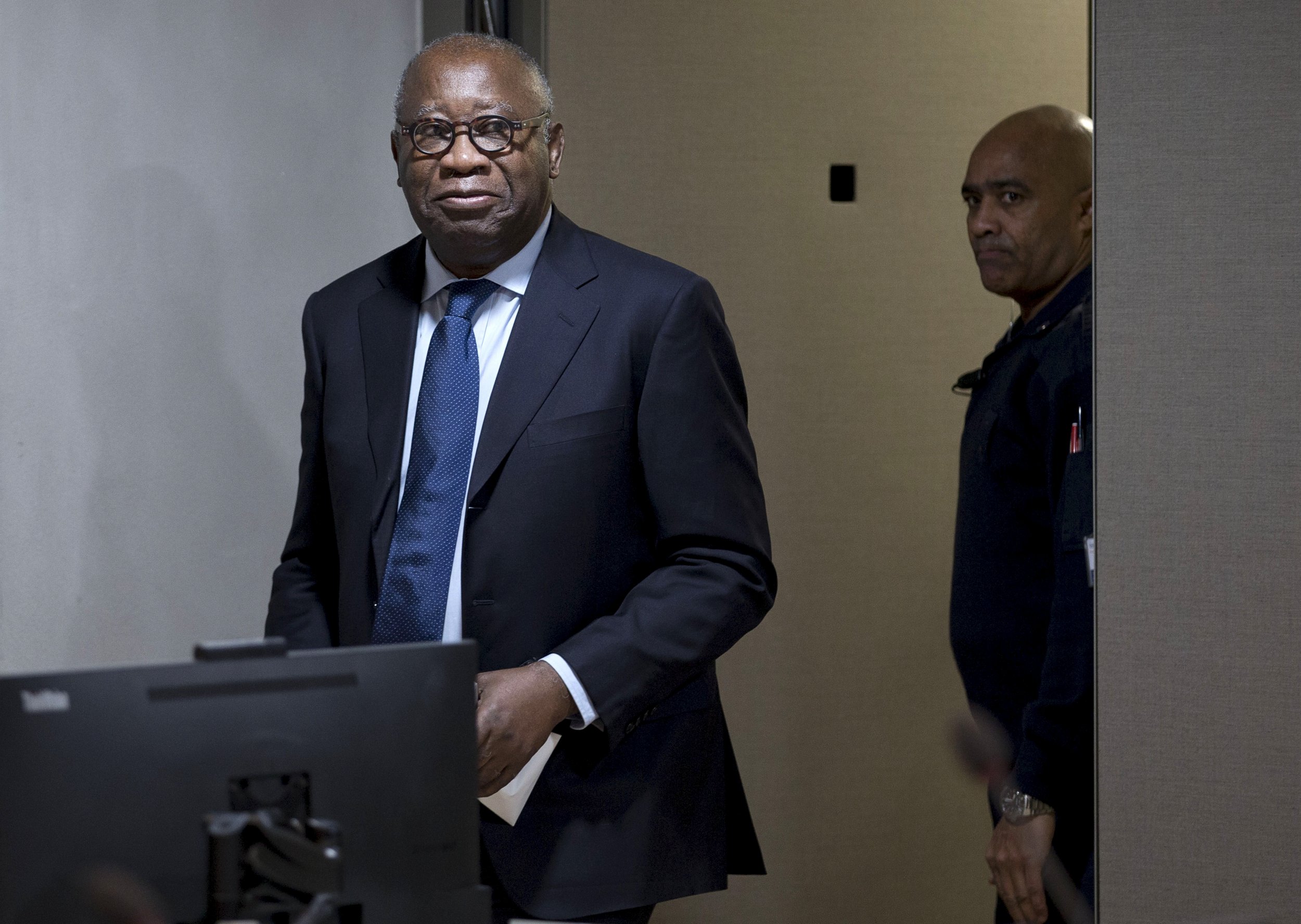 Laurent Gbagbo, the former president of Ivory Coast, made history on Thursday when he became the first head of state to stand trial at the International Criminal Court (ICC) in The Hague.
Gbagbo, 70, and former militia leader Charles Ble Goude, 44, pled not guilty to charges of crimes against humanity relating to clashes that took place following the 2010 election in Ivory Coast.
The election was won by current president, Alassane Ouattara, who was re-elected for a second term in October 2015. Gbagbo refused to leave office after the 2010 election until he was arrested by opposition forces in April 2011.
Who is Laurent Gbagbo?
Gbagbo came to power in Ivory Coast, the world's largest cocoa producer, in 2000 in a disputed election. In his earlier years, Gbagbo was a fierce opponent of Felix Houphouet-Boigny, the first president of Ivory Coast after its independence from France in 1960. He spent time in prison for "subversive teaching" in the 1970s, and again for student activism in the 1990s, and founded the center-left Ivorian Popular Front in 1982.
In the 2000 election, military leader Robert Guei initially claimed victory but was forced from power in a popular uprising against alleged vote-rigging, leaving Gbagbo to take over. The election was followed by fighting between supporters of Gbagbo and Ouattara. The latter was prohibited from running in the 2000 election by a new constitution, adopted in July that year, which stipulated that both parents of presidential candidates must be Ivorian: Ouattara's mother is from Burkina Faso.
What happened after the 2010 election?
The trial relates to post-election violence in Ivory Coast, which erupted after Gbagbo refused to accept the result of a run-off election in November 2010. The country's independent electoral commission said that Ouattara had received 54 percent of the vote to Gbagbo's 46, but the Ivorian strongman declined to step down despite pressure from the United Nations, the African Union, the European Union and West Africa's regional body the Economic Community of West African States (ECOWAS). The international consensus against Gbagbo was so strong that only two countries—Angola and Lebanon—sent ambassadors to his swearing-in ceremony in December 2010.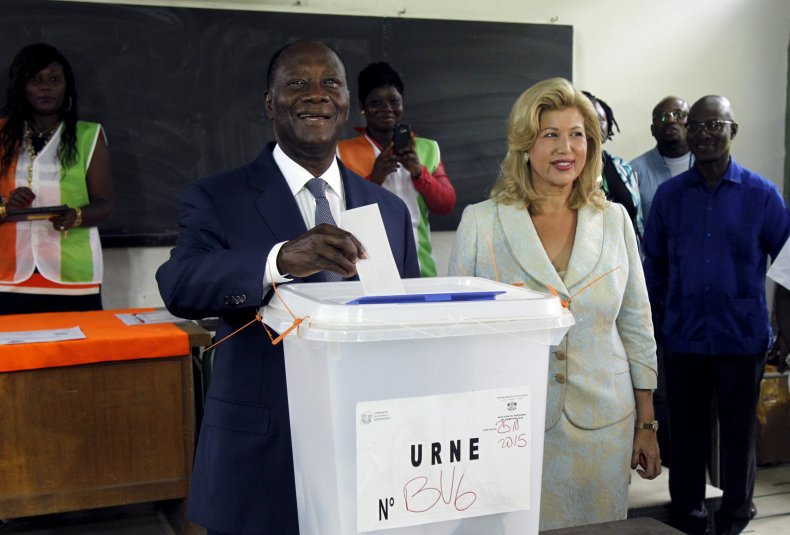 As a result, fighting broke out between pro-Ouattara forces and those loyal to Gbagbo in December 2010 and stretched over the following four months until Gbagbo's arrest. An estimated 3,000 people were killed in the clashes, which turned the Ivorian capital Abidjan into a war zone. The U.N. even carried out air strikes to destroy heavy weapons it said were being used by Gbagbo forces to target civilians.
According to Sean Smith, West Africa analyst at political risk consultancy Verisk Maplecroft, the effects of the conflict are still being felt today. "It had a tremendous impact on Ivory Coast," says Smith. "It brought the country to a standstill for several months, devastated the economy and forced thousands of people to leave their homes." Gbagbo was arrested by Ouattara's forces, backed by French troops, and extradited to The Hague in 2011, where he has been held in detention since. His wife, Simone Gbagbo, was sentenced to 20 years in prison by an Ivorian court in October 2015 for her role in organizing post-election violence.
Why is Gbagbo on trial?
Gbagbo faces four charges of being criminally responsible for crimes against humanity, including murder, rape, attempted murder and persecution. The prosecutor alleges that the charges relate to four specific incidents:
Between December 16 and 19, 2010, pro-Gbagbo forces are alleged to have killed at least 45 people, raped at least 16 women and girls, and wounded 54 others during a pro-Ouattara march at the headquarters of a public broadcasting network in Abidjan.
On March 3, 2011, forces loyal to Gbagbo allegedly killed seven unarmed women and wounded three other persons who participated in a march in support of Ouattara in Abidjan.
On March 17, 2011, Gbagbo's forces allegedly killed at least 40 people and injured at least 60 others by shelling a heavily populated area in the Abobo suburb of Abidjan.
Around April 12, 2011, pro-Gbagbo forces armed with machetes and guns allegedly killed at least 75 people, raped at least 22 women and wounded at least two other people in Yopougon, a suburb of Abidjan populated mostly by people from northern Ivory Coast, from where Ouattara hails.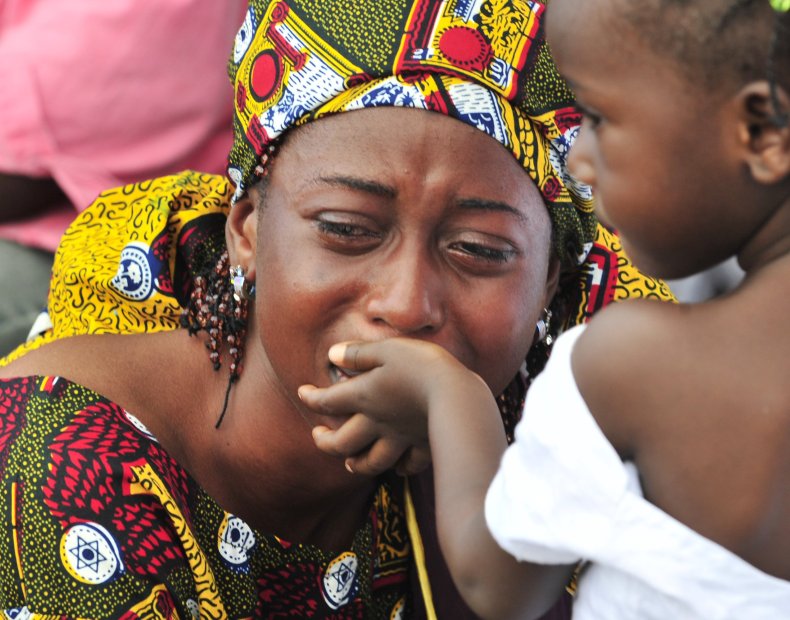 The former president remains adamant that he is innocent. Abdon Bayeto, one of Gbagbo's legal team, told the BBC ahead of the trial that Gbagbo's continued detention was "a parody of justice" and there was "no proof" for the ex-leader's involvement in the alleged incidents.
Why is this trial so important for the ICC?
The trial represents a big test for the ICC, which has previously failed to bring cases against heads of state. In March 2015, the ICC dropped its case against Kenyan President Uhuru Kenyatta, who was accused of inciting ethnic violence after the country's 2007 election. The ICC has also called for the arrest of Sudanese President Omar al-Bashir since 2009 on charges of war crimes and genocide, but has been dismayed by the failure of nations to apprehend him. Most recently, South Africa allowed Bashir to leave the country following an AU summit in June 2015 without acting upon the ICC's arrest warrant.
According to Smith, the validity of Gbagbo's trial is thrown into doubt due to the lack of pro-Ouattara forces standing trial. "The fact that we're seeing two key members of the opposition put on trial when there are no Ouattara or current government people on trial just underlines existing criticisms of the ICC's dependence on state cooperation," says Smith.