Why Is Jared Kushner Under Investigation? What the President's Son-in-Law Will Tell Congress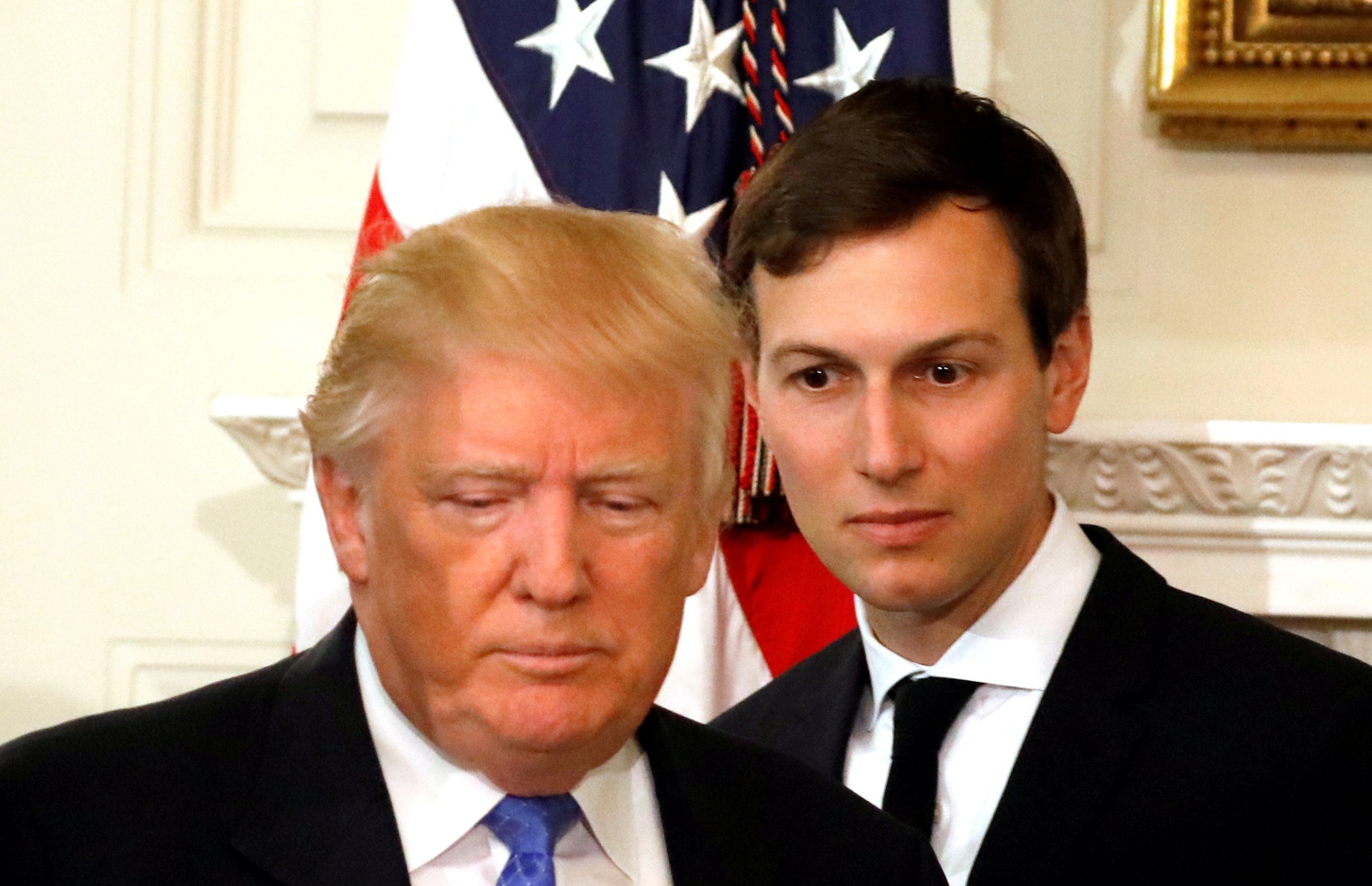 Ahead of an interview with the Senate intelligence committee, President Donald Trump's senior adviser and son-in-law, Jared Kushner, revealed yet another contact with a Russian official Monday.
Kushner released an 11-page statement before the closed-door session that revealed he had a fourth, previously undisclosed, contact with Russians during the campaign and transition period after the election. None of the four contacts were improper, Kushner said.
Kushner's contacts with Russians during the campaign are under the microscope this week during interviews by both the Senate and House intelligence committees. These interviews, which are closed to the public, are probing whether the Trump campaign helped Russia interfere in the 2016 election.
Early this year, America's intelligence agencies found that Russia worked to help Trump win by hacking U.S. political parties' emails and engaging in a misinformation campaign. The Trump campaign is being questioned by special counsel Robert Mueller and in Congress to examine whether they helped those efforts.
Why is Kushner being investigated?
Kushner has met with several Russia officials since working with Trump's campaign and in his administration. The contact he disclosed Monday was with Moscow's ambassador to the U.S., Sergey Kislyak, in April 2016 at the Mayflower Hotel in Washington, D.C. Candidate Trump gave his first major foreign policy speech there during a campaign event on April 27, 2016.
Trump's campaign team was also there, and Attorney General Jeff Sessions previously came under fire for not disclosing meeting Kislyak there as well. Sessions testified during his confirmation hearing that he had not had any contact with Russian officials during the campaign. However, after reports revealed he had met Kislyak, he said in March he had not discussed the Trump campaign. However, The Washington Post reported last week that Sessions spoke with Kislyak about the Trump campaign, contrary to these statements.
Kushner said that his own interaction with Kislyak at the event lasted "less than a minute" and that the two merely exchanged pleasantries beforehand.
Related: Congress to investigate Ivanka Trump, Jared Kushner missing security clearance data
Even more Russia meetings
In his letter, Kushner also details the other meetings that he held with Russians.
In June 2016, Donald Trump Jr. invited Kushner to a meeting at Trump Tower with a Russian lawyer who was described in an email copied to Kushner as having damaging information on Hillary Clinton. The email to Trump Jr. also suggested there was a Kremlin plot to help Trump become president. Kushner explained in his statement that he didn't read the email because he received 200 a day and that he made every effort to leave the meeting when it was in progress.
Kushner met a second time with Kislyak after the election in December 2016. In his statement, Kushner said he tried to set up a secure means of communications between the Trump team and the Kremlin from Russian diplomatic facilities. This was to help Kislyak "provide information that would help inform the new administration," particularly in relation to Syria, Kushner said. Kushner denies he tried to set up a "secret back channel."
He said the two didn't discuss easing sanctions on Russia imposed by President Barack Obama in 2016 for Russian interference in the election and previously in 2014 for Russia's annexation of the Crimea region of Ukraine.
"The fact that I was asking about ways to start a dialogue after Election Day should of course be viewed as strong evidence that I was not aware of one that existed before Election Day," Kushner said, indicating there was no communication between the Trump team and Russia.
Kushner also said he met the same month with Sergey Gorkov, the president of the state-run Russian bank VEB who trained with the Russian security service (FSB). The bank is currently under U.S. sanctions imposed after Moscow annexed Crimea.
The meeting last 20 to 25 minutes, Kushner said, adding the two didn't discuss U.S. sanctions either, merely how to improve relations between the two countries.
Kushner's security clearance
Kushner will also answer questions about more than 100 names of foreign contacts that he left off his security clearance form, he said. It is illegal not to report these contacts. The meetings with Russians were also left off those lists, along with many others Kushner has had over the past seven years.
Democrats and security experts have expressed concern about Kushner's failure to report the contacts. However, the form was sent incorrectly with none of the contacts listed—Kushner explains in his statement—during the rush to pack up his family and get them to Washington D.C.
Money he owes or is owed by foreign governments and individuals
The Wall Street Journal reported in May that Kushner didn't disclose more than $1 billion in loans that he owed to more than 20 different lenders.
His security clearance forms are also supposed to contain the money that Kushner owes or is owed by foreign governments or individuals.
Last week, The Washington Post revealed that Kushner didn't disclose 70 financial holdings. Kushner has a large stake in a real estate platform valued at $800 million. He also didn't report a $285 million loan his company got from Deutsche Bank a month before the election.
Kushner's family real estate firm Kushner Companies—of which he is part owner—also has long standing relationship with two major Israeli banks. Concern over Kushner's debts, assets and continued ownership spring from their potential to influence his decisions in public office.
The statement, Kushner said, is proof that "I have nothing to hide" and that he will continue assisting the ongoing Russia investigation. "I did not collude, nor know of anyone else in the campaign who colluded, with any foreign government," he said.