Why J.K. Rowling Returned Her Human Rights Award from RFK
J.K. Rowling has returned a human rights award she received from the Robert F. Kennedy Human Rights (RFKHR) organization after the president of the body, Kerry Kennedy, criticized her views on transgender issues.
The Ripple of Hope award was given to the Harry Potter author in 2019 for her "commitment to social change" through her work with her children's charity, Lumos.
Previous recipients of the prestigious accolade include Barack Obama, Joe Biden, and archbishop Desmond Tutu.
At the time, Rowling said the award was "one of the highest honors I've ever been given."
RFKHR's president, Kerry Kennedy, 60, is the daughter of the late Robert F. Kennedy the former United States Attorney General and brother of the late JFK.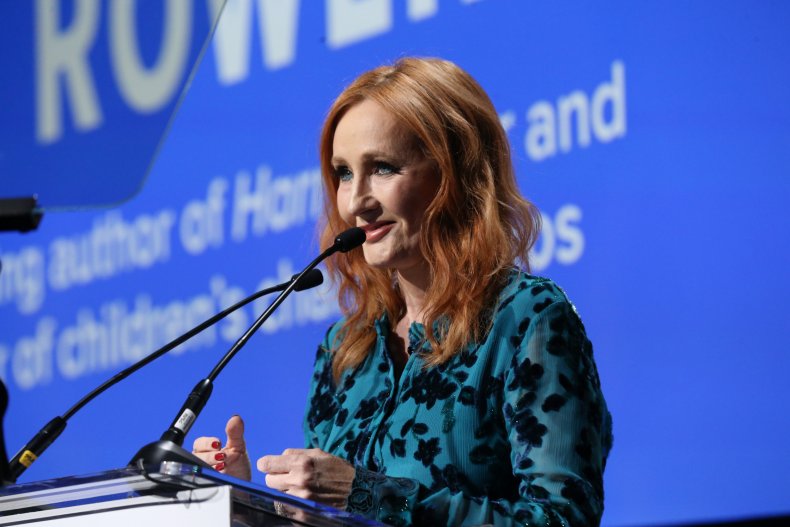 Rowling's views on gender have made headlines several times this year, with her stance largely considered transphobic. Many high profile actors from the Harry Potter movies franchise have distanced themselves from the author and instead advocated for transgender rights.
Kennedy, a human rights activist, has also distanced herself from Rowling and earlier this month released a statement condemning her "deeply troubling transphobic tweets and statements" which she said are "inconsistent with the fundamental beliefs and values of RFK Human Rights."
She wrote: "I have spoken with J.K. Rowling to express my profound disappointment that she has chosen to use her remarkable gifts to create a narrative that diminishes the identity of trans and nonbinary people, undermining the validity and integrity of the entire transgender community—one that disproportionately suffers from violence, discrimination, harassment, and exclusion and, as a result, experiences high rates of suicide, suicide attempts, homelessness, and mental and bodily harm. Black trans women and trans youth in particular are targeted."
Kennedy added: "Trans rights are human rights. J.K. Rowling's attacks upon the transgender community are inconsistent with the fundamental beliefs and values of RFK Human Rights and represent a repudiation of my father's vision."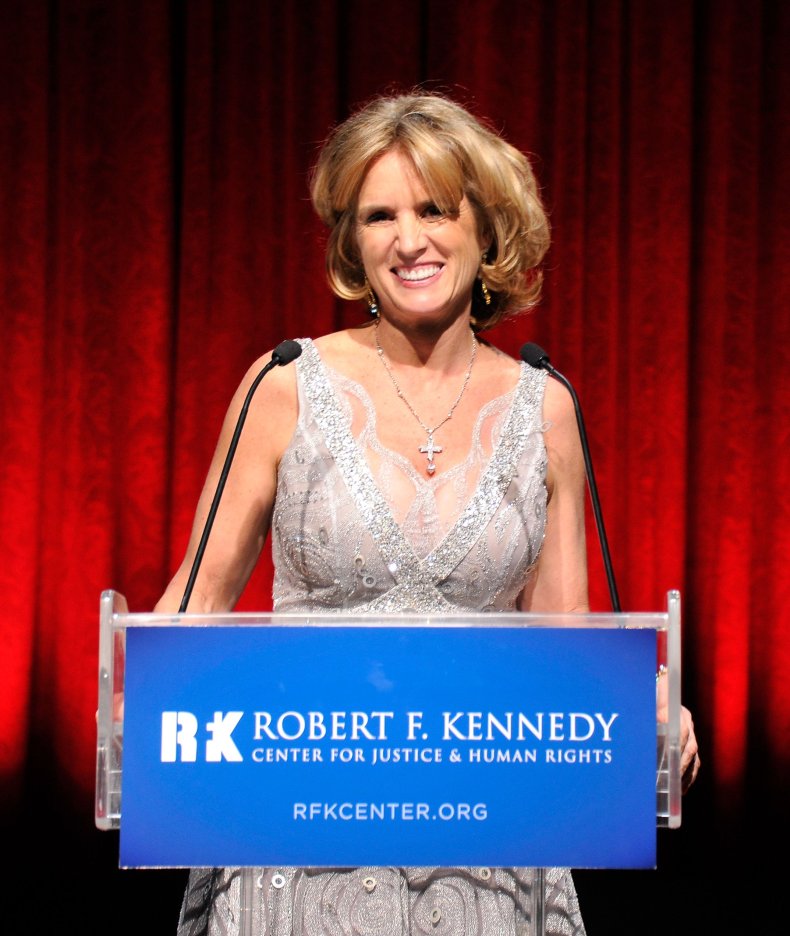 In a new statement published on her website, Rowling says she disagrees that "there is no conflict between the current radical trans rights movement and the rights of women."
She said that Kennedy's statement "incorrectly implied that I was transphobic, and that I am responsible for harm to trans people," adding: " I absolutely refute the accusation that I hate trans people or wish them ill, or that standing up for the rights of women is wrong, discriminatory, or incites harm or violence to the trans community."
Rowling went on to explain that she "along with a growing number of other experts and whistleblowers—are critical of the 'affirmative' model being widely adopted, and are also concerned about the huge rise in the numbers of girls wanting to transition" and quoted a recent study about gender dysphoria.
Rowling ended her statement by saying she felt she had "no option" but to return her Ripple of Hope award in "solidarity with those who have contacted me but who are struggling to make their voices heard, and because of the very serious conflict of views between myself and RFKHR."