The head of President Donald Trump's legal team fighting against the special counsel's investigation quit Thursday after months of speculation about a possible shake-up to the team.
John Dowd led the president's private team starting last summer, but he stepped down believing Trump was not listening to his legal advice, The New York Times reported, citing two people briefed on the matter.
The apparent tension between Trump and Dowd stemmed from a highly anticipated, and speculated, meeting of the president and special counsel Robert Mueller's team investigating Russian election meddling in 2016.
Trump had long stated that he was eager or "happy" to be interviewed by Mueller's team, but there was reported consternation between the president and his lawyers. Dowd is said to have believed that such a meeting between Trump, known to speak off the cuff and take himself down rabbit holes, and Mueller's team was not in the president's best interests.
"I love the president and wish him very well," Dowd told NBC News after the first reports of his resignation surfaced.
Jay Sekulow, one of three members left on the president's legal squad, said Thursday that Dowd was a "valuable" member of the team and that they would continue working with the special counsel's office.
"John Dowd has been a valuable member of our legal team, and we will continue our ongoing cooperation with the office of special counsel regarding this inquiry," Sekulow said in a statement to Politico.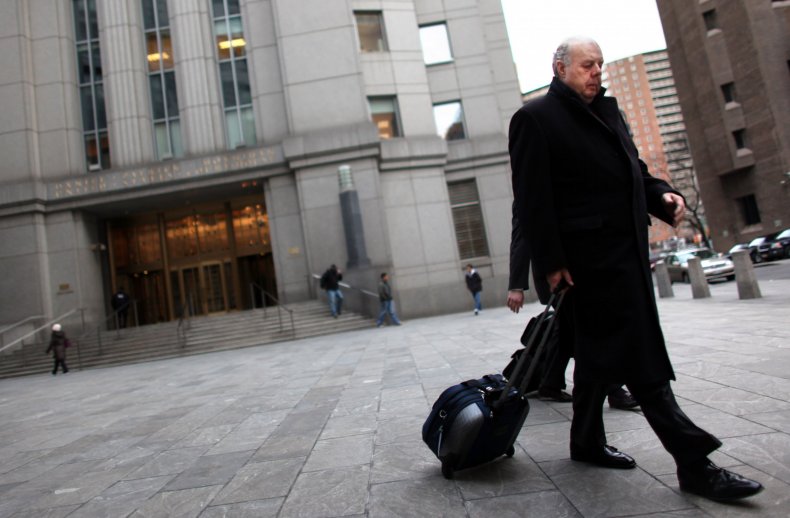 The president's attorneys and the special counsel's office have for several months discussed the parameters of a meeting. Those have reportedly included allowing the president to answer questions in written form, as well as leveraging the meeting to have Mueller end any part of the investigation into Trump within 60 days following the interview.
Trump has repeatedly denied any collusion between his campaign and Russia to win the White House. The announcement of Dowd's exit comes just days after Trump stepped up his attacks on Mueller and his investigation.
"The Mueller probe should never have been started in that there was no collusion and there was no crime," Trump tweeted Saturday. "It was based on fraudulent activities and a Fake Dossier paid for by Crooked Hillary and the DNC, and improperly used in FISA COURT for surveillance of my campaign. WITCH HUNT!"