Here's Why Johnny Depp and Amber Heard Are In Court Today
Johnny Depp and Amber Heard are at court today in the U.K. today over a libel case.
The 57-year-old actor is suing publisher News Group Newspapers (NGN) over an article in British tabloid newspaper The Sun in which he was referred to as a "wife beater."
Depp's ex-wife Heard is also present at the Royal Courts of Justice in London today and is expected to give evidence in the High Court trial with is expected to last for three weeks and open both actors up to intense scrutiny, with details of their private lives exposed.
The former couple were photographed arriving separately from their homes in the U.S. and France.
The trial was originally due to start in March but was delayed due to the coronavirus pandemic.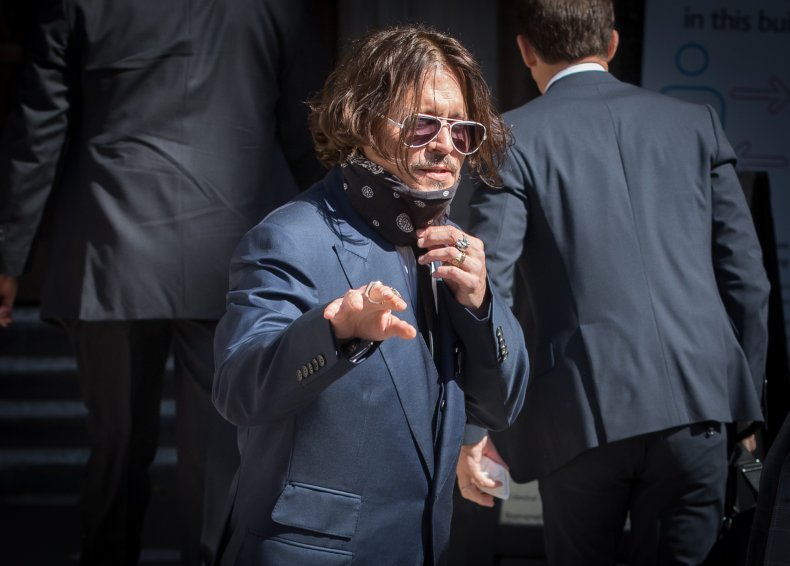 The 2018 article in The Sun by journalist Dan Wootton refers to Heard's accusations that Depp physically abused her during their relationship—claims that Depp denies.
The headline for the article was: "Gone Potty – How can J.K. Rowling be 'genuinely happy' casting wife beater Johnny Depp in the new Fantastic Beasts film?"
Depp's former partners Vanessa Paradis and Winona Ryder are expected to give evidence via video.
In a written outline of the Hollywood star's case, per the BBC, Depp's barrister, David Sherborne, said the article in question made "defamatory allegations of the utmost seriousness" against the actor and accused him of committing serious assaults on Heard and "inflicting such serious injuries that she feared for her life."
Sherborne said: "The articles amount to a full-scale attack on the claimant as a 'wife beater', guilty of the most horrendous physical abuse."
He added: "The claimant's position is clear—Ms. Heard's allegations are complete lies. The claimant was not violent towards Ms. Heard, it was she who was violent to him."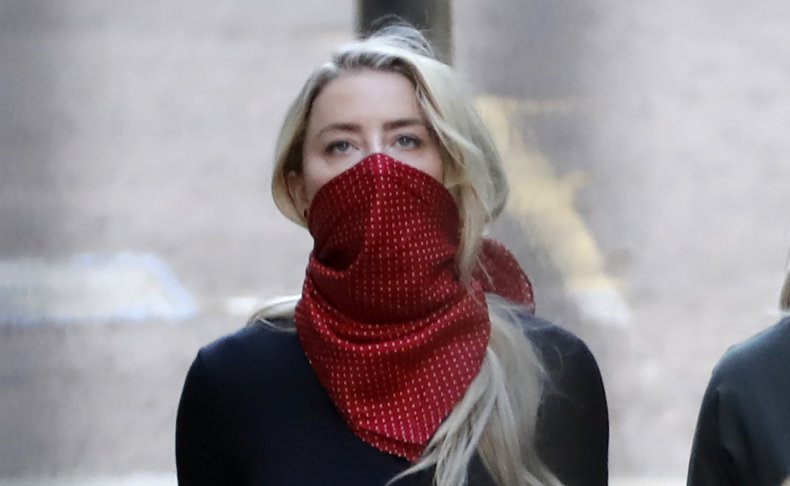 Depp's legal team say the Pirates of the Caribbean actor "wants to clear his name" in the trial.
In his written opening remarks, Sherborne also said that one of the issues the court needs to decide is "whether the allegations published by the defendants are true."
"If it finds that they are untrue, as we say they are, then the court will proceed to make an award of damages," he said. "It will come as no surprise to hear that this is not a case about money. It is about vindication. Mr. Depp has made that clear at various hearings. That is why he has come here—to clear his reputation."
NGN's defense is that the claims in the article are true and claims Depp was "controlling and verbally and physically abusive towards Ms Heard, particularly when he was under the influence of alcohol and/or drugs" between early 2013 and May 2016, when the couple separated.
Their claims rely on 14 alleged incidents of domestic violence, including what Heard describes as a "three-day hostage situation" in Australia in March 2015.
Depp and Heard met on the set of their 2011 film The Rum Diary. They married in 2015 and divorced two years later.