Why Joni Ernst's a Smart Pick for GOP Response to State of the Union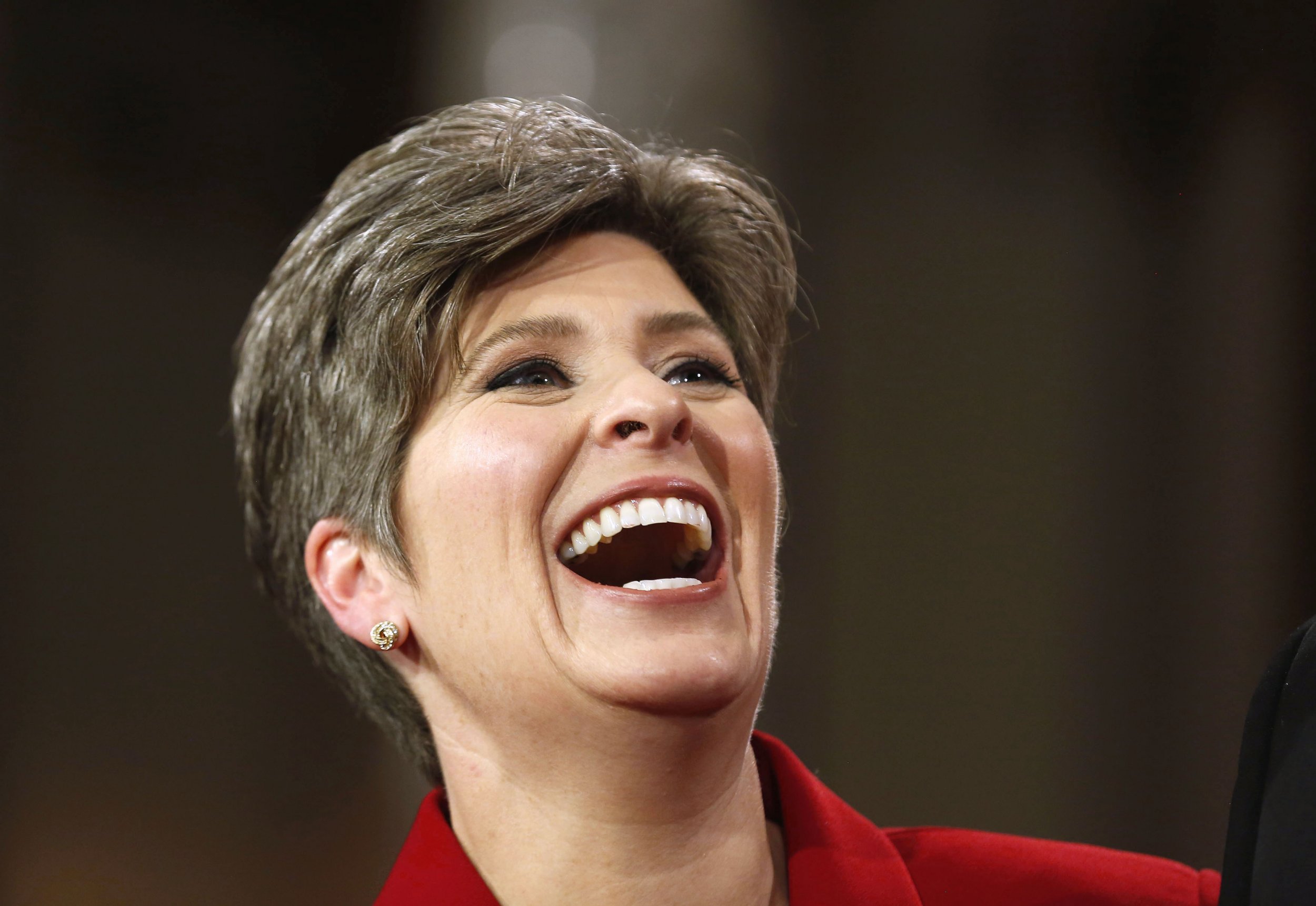 "I grew up castrating hogs on an Iowa farm," Joni Ernst once said in 2014 campaign ad.
Back then, Ernst, a former colonel in the Iowa Army National Guard, was running for the U.S. Senate in Iowa. After she won and came to Washington, Senator Lindsey Graham of South Carolina presented her with a pig castration device mounted on a wooden plaque.
Now that the GOP has tapped Ernst to deliver the opposition response to President Barack Obama's State of the Union address on Tuesday, it will be looking for her to deliver the same sort of verve and tenacity that she displayed on the campaign trail.
They seem to have the right woman for the job. Everything the Republicans do from now until 2016 will be designed to undermine Democratic hopes of keeping the White House. From that perspective, Ernst is a smart choice. For one thing, as a first-term senator, she's a fresh face. Having previously served as an Iowa state senator from 2011 to 2014, she isn't seen as part of the Washington establishment.
And with the presidential 2016 race shaping up to be a Clinton versus Bush contest, both sides need to combat the perception of staidness—a battle between two entrenched political dynasties won't generate much excitement among young and Latino voters, who overwhelmingly chose Obama in 2012 but didn't turn out for the midterms.
Choosing Ernst to deliver the response to the State of the Union is also smart because she's a woman. It's the second time in a row the Republicans have tapped a female politician to deliver the response. And with good reason. The party needs to attract women voters. Its record on abortion rights and access to contraception has left some women feeling lukewarm toward the GOP. And for the party to have a future on the national stage, it needs more interested (and interesting) women. In 2012, 55 percent of women voters cast their ballots for Obama, while only 43 percent voted for former Massachusetts governor Mitt Romney.
Finally, Ernst is from the critical state of Iowa. Since 1972, presidential campaigns have begun with the Iowa caucuses, which are seen by many as a bellwether for potential candidates. The conventional wisdom is that if you bomb in Iowa, you're finished. A hardline conservative from a key battleground state could be a valuable addition to a presidential ticket, so putting Ernst in front of national audiences now might pay dividends if voters respond to her speech.
Previously, Republicans chose Representative Cathy McMorris Rodgers of Washington to give the State of the Union response, and before that Senator Marco Rubio of Florida. Rubio is now a presidential contender himself—a recent poll of Iowa voters by Gravis Marketing shows him with 4 percent of the vote. Romney leads with 21 percent, followed by 18 percent who are uncertain and 14 percent who plan to vote for former Florida governor Jeb Bush.
It's unlikely Ernst will mention castrating hogs in her response to Obama's State of the Union. But cutting pork? That's another story.