Front-runner. Black woman. Afro-Asian? A favorite to become Joe Biden's running mate, Kamala Harris is in the homestretch of the most consequential veepstakes of our lifetime. With cries for racial justice and police reform gripping the nation, we know Harris' Blackness matters to a Democratic ticket led by a white male septuagenarian—but so does her Asian identity.
As the daughter of immigrants from India and Jamaica, Harris' Afro-Asian heritage puts her at the crux of the coronavirus crisis. Just as the pandemic has cast a stark light on the lethality of systemic anti-Black racism in the United States, it has also exposed discrimination and xenophobia against Asian communities and other immigrants. Still, a Black cop and an Asian cop are among the officers charged with aiding and abetting George Floyd's murder. Speaking to Black and Asian constituencies now would be a powerful acknowledgment that could further galvanize political coalition building while tending to the wounds of division.
Of course, the senator's Afro-Asian heritage is muted in part because of the American one-drop rule—"a drop of Black blood" makes an individual Black. In her book The Truths We Hold, Harris recounts that her mother understood that America would view her daughters as Black, so she raised them as such.
And just as she has throughout her life, Harris let her Black identity take the lead in the 2020 campaign season. Consider the senator's breakout performance in the first Democratic presidential debate, in which she walloped Biden for supporting school segregationists who opposed busing. "There was a little girl in California who was part of the second class to integrate her public schools, and she was bused to school every day," Harris said. "That little girl was me."
That debate gut-punch landed with me. Because I'm an anthropologist studying the history of Afro-Asian intimacies, as well as the daughter of a Black man and a (mostly) Indian woman, I understand Harris' self-identification as Black. I've made the same choice. But I also see the dire issues facing African Americans and Asians as an all-hands-on-deck moment. While the senator may well be "comfortable in [her] own skin," as she has put it, we're now confronting a racial justice clarion call to all those who have (literal) skin in the game.
Although Harris has not denied her South Asian background, recalling that her upbringing was marked by a seamless integration of her mother's Indian food and worshipping at an African American church, I am not the first to suggest that she downplays it. Indeed, during Harris' 2010 bid for California attorney general, many in San Francisco's Indian American community were surprised to learn about her Indian ancestry.
The early days of Barack Obama's presidential campaign revealed that interracial politicians who claim Blackness do so on complicated grounds. Obama's hard-earned credibility with African Americans was linked in part to his marriage to Michelle Obama, whose South Side Chicago background helped reframe her husband as legitimately Black. Should Biden select Harris, she will undoubtedly confront similar suspicion of her interracial heritage.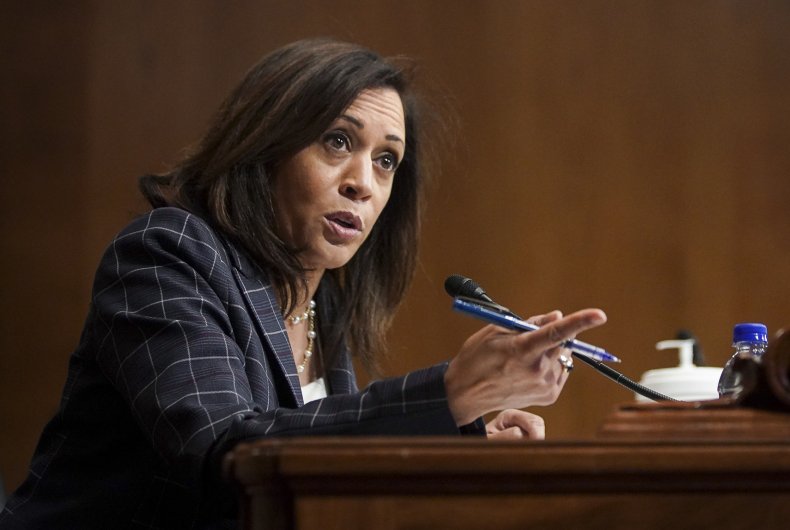 The union between Harris' parents speaks to a long but marginalized history of Afro-Asian political alliance and cultural exchange. Grace Lee Boggs, the prominent Chinese American civil rights activist and intersectional feminist, was as devoted to fighting anti-Black racism as she was to her husband and fellow activist, James Boggs, who was Black.
Intimate and political, these solidarities defy societal dictates that positioned Afro-Asian couples as inappropriate. We need look no further than illegal miscegenation, which persisted until the 1967 Supreme Court case of Loving v. Virginia to see that historical prohibitions against interracial marriage stem from white anxieties about coalition building among racially oppressed groups, who if kept apart can more readily bear the brunt of social inequalities.
That solidarity can take many forms, as illustrated in the celebrated example of Rahul Dubey, the Indian-American man in D.C. who, at the height of police violently cracking down on curfew-breaking demonstrators, and amidst the pandemic, sheltered nearly 70 protesters in his home overnight. But we should not ignore cleavages between Asian and Black Americans. The comedian Hasan Minhaj cut to the heart of this in a recent episode of his Netflix series Patriot Act, when he said, "[Asians] love Black America on screen in our living rooms, but if a Black man walks into your living room or wants to date—God forbid marry—your daughter? You call the cops!"
When pressed on her racial identity, Harris has said, "I describe myself as a proud American." Guarded answers like that won't cut it if the senator wants to meet the moment. She will have to openheartedly address what binds and divides African Americans and Asian Americans, while reflecting on her place within two communities currently linked in complex and agonizing, but potentially hopeful, ways.
Oneka LaBennett, Ph.D., is an associate professor of American studies and ethnicity at the University of Southern California. She is also author of She's Mad Real: Popular Culture and West Indian Girls in Brooklyn and the editor of Racial Formation in the Twenty-First Century.
The view expressed in this article are the author's own.