Why Kamala Harris' Past Criticism of Joe Biden Poses Little Threat To Democratic Ticket
Senator Kamala Harris once said she believed the women who accused presumptive Democratic nominee Joe Biden of inappropriate interactions and called into question his record on race issues.
Now, the California Democrat is running on the same presidential ticket as Biden to become the first woman vice president, opening the door for Republicans to use the lawmaker's own words against the man trying to unseat President Donald Trump.
But even though choosing a former primary opponent as a running mate always offers political ammunition for critics, former aides to Harris and political strategists tell Newsweek that if past is precedent, the Democratic duo will have little trouble answering for the previous searing rhetoric.
"I don't think she needs to do anything," said Joe Trippi, a longtime Democratic strategist who ran Howard Dean's presidential campaign in 2004 and was a top adviser to John Edwards' White House bid in 2008.
"You can criticize Biden and he doesn't seek revenge. He can still work with you and get his agenda passed. With Trump, there's no way," Trippi expounded. "Anybody who disagrees with him, he shows them the door."
While Trump has transformed the party with his expectation of unquestionable loyalty—and shown the power of his base when those who choose to rebuff him are often ousted from office or their position within the administration—there is ample evidence throughout the history of presidential politics that suggest any past attack levied against Biden by Harris is water under the bridge.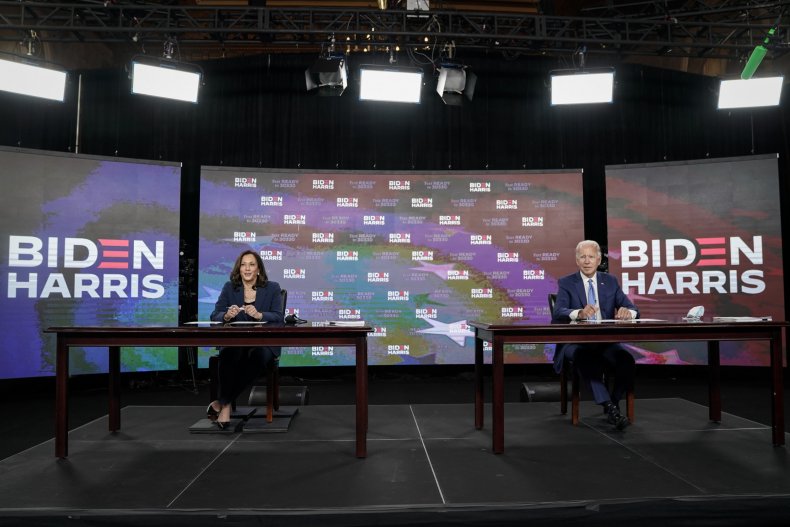 Even in the Trump era, some of the president's former primary rivals who criticized him the most—such as Sen. Lindsey Graham (R-S.C.), who once called Trump a "race-baiting, xenophobic bigot," and Sen. Ted Cruz (R-Texas), who said then-candidate Trump was a "pathological liar," "utterly amoral," "a narcissist at a level I don't think this country's ever seen" and "a serial philanderer"—are now some of his closest allies on Capitol Hill.
Hillary Clinton's "3 a.m. phone call" attack ad that suggested Obama was ill-equipped to handle national emergencies was a present for the right, among other critiques. Still, she went on to become Obama's secretary of state. And before becoming his running mate and eventual vice president, George H. W. Bush famously labeled Ronald Reagan's economic policies as "voodoo economics."
The easiest targets for Republicans when it comes to the Harris-Biden ticket are the legislator's comments about the former vice president's stance on school bussing, segregationist senators and the various women who accused him of acting inappropriately.
In a June 2019 debate, Harris said it was "hurtful" to hear Biden's positive recount of his time working with two southern segregationist senators and their work to oppose federally mandated bussing to help desegregate schools.
"There was a little girl in California who was part of the second class to integrate her public schools, and she was bused to school every day," Harris said at the debate. "And that little girl was me."
Harris also said during her White House run that she believed four women who accused Biden of inappropriate contact, including touching and kissing.
"I believe them, and I respect them being able to tell their story and having the courage to do it," Harris said of the four accusers at the time.
At the time, the allegations of sexual assault from Tara Reade, a former Senate aide who worked for Biden in the 1990s and says he assaulted her, had not yet surfaced.
"Most likely, we can expect to see a 'let bygones be bygones' approach. That's sorta how the game is played," a former Harris staffer in her congressional office told Newsweek.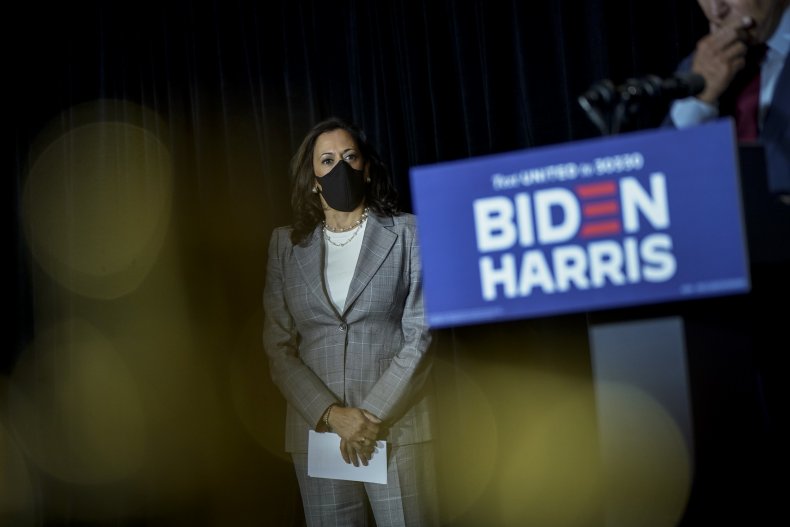 As evidence, the former staffer pointed to Biden's criticism of Barack Obama in the primary prior to serving as a loyal vice president to Obama for eight years. On the trail, Biden painted Obama as an inexperienced politician. And just as Republicans have done now with Harris, they were quick then to use Biden's own words against Obama.
"Voters don't care about the inside baseball," a former Harris campaign staffer told Newsweek. "It's just extremely normal to have massive divisions in primaries and then come together. There are lots of ways they complement each other. He has trust in her."
Attacks from Trump and Republicans about Harris' past criticism of Biden, particularly the allegations of sexual assault and inappropriate contact, would scream of hypocrisy and would be a poor political tactic, said Republican strategist Susan Del Percio. Trump has been accused by women of sexual assault and rape, all of which he denies.
"It's a joke that Trump would attack anybody as far as what they've said about their running mate or their party mate. There was no one except for Jeff Sessions who supported Trump before his nomination," Del Percio said. "Do you really wanna hear what every Republican said about Trump before he was the nominee? I don't think so."
The initial response from the Trump campaign and Republicans to the news of Biden tapping Harris as his running mate was a contradicting mix of messages, among them that the California Democrat would push socialist policies but yet she is not liberal enough to unite the party. Other messages defined Harris as a cop-bashing liberal who was weak on crime while serving as California's attorney general but also someone who was too closely aligned with police for progressives' comfort amid demands for social justice reform.
It would be in Republicans' "best interest to stop talking about Senator Harris," Del Percio suggested, emphasizing Harris' prosecutor-like debate style that could "boomerang" and hurt Republicans. That's why Trump and Republicans, she added, "should be afraid of her."
"She really is an iron fist in a velvet glove," Del Percio said. "The fact that they could get past their differences from the primary and move forward is a great reflection on both of them."