Why Killings of Police Officers Are on the Rise | Opinion
Over the past two years, law enforcement officers have faced unprecedented levels of scrutiny, and in some cases, deservingly so.
In a democratic republic, it is healthy for citizens to be skeptical of powerful government agents, especially when those agents have the authority to arrest and even, in certain circumstances, kill citizens.
However, as has become painfully obvious in cities across the United States, police officers are vital for maintaining a well-functioning, safe society.
In numerous cities throughout 2020 and early 2021, lawmakers slashed police budgets or denied requests for budgetary increases. As a result, violent crime surged in 2021—so much so, in fact, that some cities have since reversed course, increasing police budgets in the hopes that it will help to curb skyrocketing crime rates.
For example, the Los Angeles City Council agreed to cut its police department budget by $150 million in 2020. Just one year later, the LAPD's budget has increased by 3 percent, and the city's police commission is asking for $213 million more for the fiscal year ending in 2023.
What's gone unacknowledged, however, is the tremendous rise in the number of killings of police and other law enforcement over the past year.
According to a detailed analysis of FBI data I recently coauthored for the Heartland Institute, 73 law enforcement officers were feloniously killed in 2021, a 58.7 percent increase compared to 2020. (A felonious killing is one involving a serious crime, rather than an accidental death, such as in a car crash.)
This is an astounding figure. Not since 1995—26 years prior—have so many law enforcement agents have been feloniously killed in a single year, and not since 2011 has the number of felonious killings of officers even come close.
What was the cause of this dramatic increase? A close look at the FBI's data reveals the startling truth.
As part of its Law Enforcement Officers Killed and Assaulted (LEOKA) program, the FBI tracks the circumstances surrounding every felonious killing of a law enforcement officer. So, for example, if a police officer dies in the midst of a high-speed chase, LEOKA's dataset will flag the death under the "pursuit" category.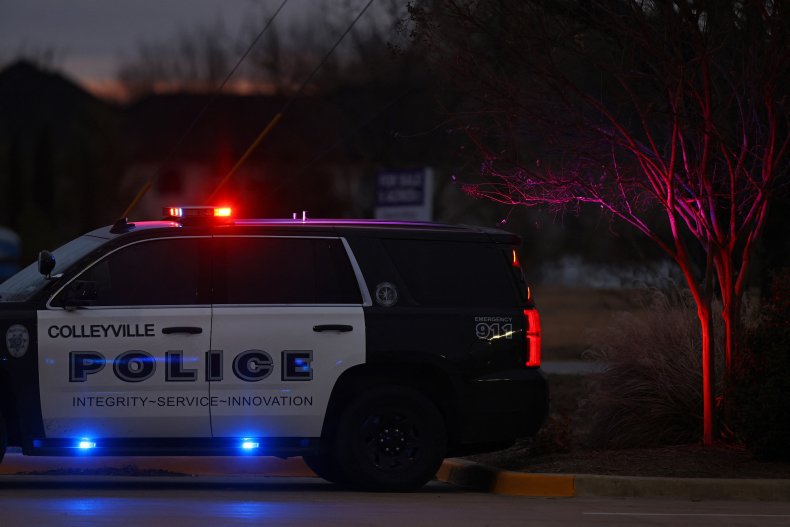 In LEOKA's latest report, most of the circumstances data recorded in 2021 was relatively similar to the data from 2020, with one exception: unprovoked attacks.
The FBI characterizes as "unprovoked" any attack "that, at the time of the incident, was not prompted by official contact between the officer and the offender." In other words, it's the brazen targeting of law enforcement seemingly for no other reason than because the criminal involved wants to kill police and doesn't fear the consequences.
There were a combined 32 unprovoked attacks and ambushes on police in 2021, compared to just 10 in 2020. (An ambush differs from an unprovoked attack in that it involves premeditation.) In 2019, just seven officers were killed in an unprovoked attack or ambush.
After reviewing FBI data available online going back to 1987, I couldn't find a single year matching the number of unprovoked attacks reported in 2021. In fact, the vast majority of years weren't even close.
The data clearly tell us that law enforcement agents are being brutally targeted, but nothing about the motive of the attackers.
Although we likely can't know the answer for sure, it's reasonable to suspect that a primary reason police and other law enforcement officers are being targeted at such an astonishing rate is that much of the media and various activist groups have spent the better part of the past two years telling Americans that police officers are implicitly biased, part of a fundamentally racist institution, exceptionally violent and even that they are the successors of slave patrols—one of Black Lives Matter's favorite arguments.
After painting the police as nothing less than evil white supremacists, and then coupling that imagery with soft-on-crime policies, it's easy to see why violent people would think killing police officers for doing nothing more than sitting quietly in a cop car is justified.
There are plenty of police reforms that can and should occur across the United States, including insisting that officers on duty wear cameras. And Americans should never tolerate government abuses, especially from police.
But the data overwhelmingly shows that police officers are needed to defend our communities, that police violence against innocent civilians is extremely uncommon and that following two years of nonstop negative coverage of law enforcement, police and other agents are being killed at record numbers.
Yes, reform is necessary, but it shouldn't come at the expense of police officers and their families.
Justin Haskins (Jhaskins@heartland.org) is the director of the Socialism Research Center at The Heartland Institute and the co-author of the New York Times bestselling book The Great Reset: Joe Biden and the Rise of Twenty-First Century Fascism.
The views expressed in this article are the writer's own.