Why Kim Cattrall Is Done Talking About Sarah Jessica Parker
Kim Cattrall has never shied away from being critical of her experience working on Sex and the City, and her feud with co-star Sarah Jessica Parker is widely known.
Now the Samantha Jones star has said she is simply done talking about the Carrie Bradshaw actress, whom she previously labeled "cruel."
"Everything is on Google, so I encourage you to Google it, about anything that I've said," the 64-year-old said in an interview with the Los Angeles Times.
"I feel that that was then, and when I look at what's going on around me, I just don't have any regrets."
In 2018, Cattrall offered deeper insight into the reasons behind her and Parker's falling out, and posted a message on Instagram asking her former co-star to refrain from contacting her over her brother's death.
"My Mom asked me today 'When will that @sarahjessicaparker, that hypocrite, leave you alone?' Cattrall wrote, adding: "Let me make this VERY clear. (If I haven't already) You are not my family. You are not my friend. So I'm writing to tell you one last time to stop exploiting our tragedy in order to restore your 'nice girl' persona."
During an appearance on Piers Morgan's Life Stories in 2017, Cattrall said that Parker "could have been nicer" about her decision not to star in a third Sex and the City film. She also revealed that she and the rest of the main cast—Kristin Davis and Cynthia Nixon—were "never friends."
Cattrall is due to star in upcoming Fox series, Filthy Rich (not to be confused with Netflix's recent Jeffrey Epstein docuseries.)
Cattrall stars as televangelist matriarch Margaret Monreaux, in the show which has drawn comparisons to Dynasty and The Righteous Gemstones.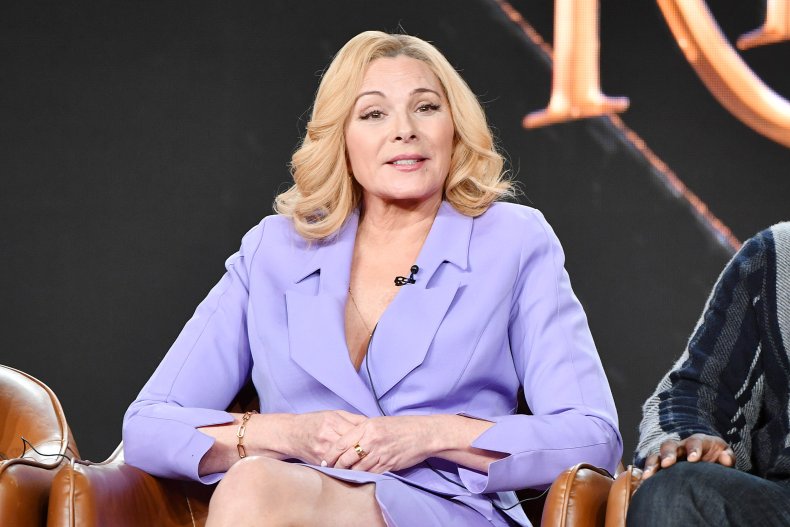 The synopsis reads: "When the patriarch of a mega-rich Southern family, famed for creating a wildly successful Christian television network, dies in a plane crash, his wife and family are stunned to learn that he fathered three illegitimate children, all of whom are written into his will."
Speaking about her new role, Cattrall said: "It's almost like a personal interest as well as a great, flashy, fun role to play, with some really talented people to guide me"
She added: "The thing that I realized—and my friend Patricia Field, the costume designer in 'Sex and the City,' reminded me of—is that we were not making a documentary, we were making entertainment.
"Margaret is an entertainer, and she knows how to work an audience. She's a manipulator. I realized that our show needed that."