Why Kit Harington Suffered 'Mental Health Difficulties' Because of 'Game of Thrones'
Kit Harington has opened up about the "mental health difficulties" he's suffered as a result of starring in Game of Thrones.
The actor, known famously for playing Jon Snow in the HBO series, opened up about his struggles on a recent radio show. Harington was part of the Thrones cast for eight seasons and eventually married his co-star and on-screen love interest Rose Leslie.
Game of Thrones ended in May 2019 with many long-time fans voicing their frustration at the quality of the final season of the show. Harington took time away from the industry but is due to make a big return this year starring in a new streaming service TV series and a major Marvel movie.
What Did Kit Harington Say About His Mental Health and 'Game of Thrones'?
Harington appeared on a recent episode of The Jess Cagle Show on SiriusXM for a long-form interview with many topics covered.
Host Jess Cagle asked Harington whether his publicized difficulties after the end of Game of Thrones had been helped by the positivity of his upcoming project Modern Love, coming soon to Amazon Prime Video.
Harington admitted that may be the case. He said: "I went through some mental health difficulties after Thrones and during the end of Thrones, to be honest. I think it was directly to do with the nature of the show, and what I've been doing for years."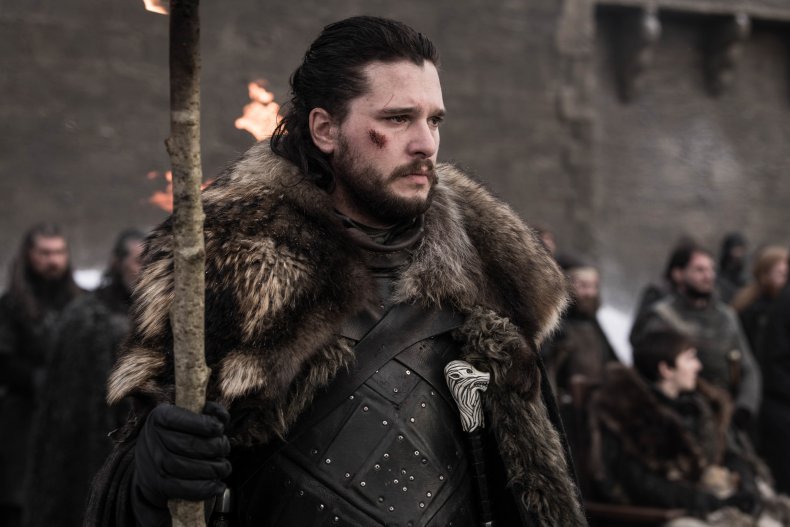 Reflecting on the end of his time there, he said: "I think I took sort of a break after Thrones where I said, 'I don't want to work for a year. I want to really kind of concentrate on myself' and I think I'm really happy I did that."
When he finally decided to go back to work, unfortunately for Kit, COVID-19 interrupted his plans. "Just as I was wanting to work the pandemic hit so I was like 'oh for God's sake' but doing this Modern Love episode was a bit like 'you don't have to live in that intense place all the time why don't you do something that takes the weight off? Why don't you do something fun?' And I think that was part of my thinking on this one."
In May 2019, Harington reportedly checked into a mental health and wellness facility in Connecticut. According to the Los Angeles Times it was to address his stress and alcohol use.
Harington went on to discuss how he looks back on Game of Thrones now and how he's trying to reflect more positively. "Part of the journey since it finished was just becoming proud of that show, and not running away from it. Not running away from what it was, and who I played in it, but just owning it and being proud of everything about it."
In 2011 he started a relationship with Rose Leslie whom he met on the set of Game of Thrones. The pair later married on June 23, 2018 and their son was born in early 2021.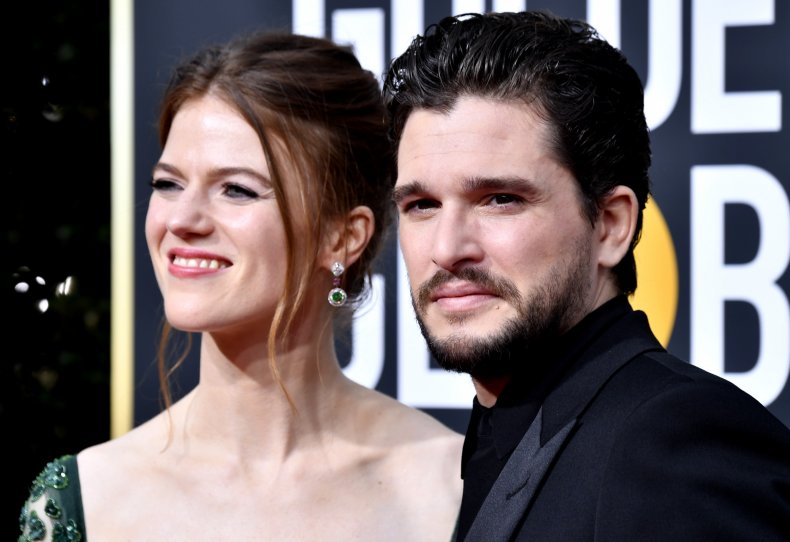 "My child is a direct result of Game of Thrones. I still have very, very good friends from that show," said Harington. "It did nothing but wonders for me."
What Film and TV Shows Has Kit Harington Starred in Since 'Game of Thrones'?
Harington's first on-screen performance since Game of Thrones ended in 2019 was the Netflix anthology series Criminal: UK, where he played Alex, an arrogant businessman accused of rape by a woman who works for him.
He also made a brief appearance as one of the celebrity contributors during Friends: The Reunion. Harington said he was definitely a Geller and talked about why he loves the show so much.
On August 13, 2021, his episode of the anthology series Modern Love will be released on Prime Video. He stars opposite Lucy Boynton (Bohemian Rhapsody) in "Strangers on a Train," in which two strangers agree to meet on the same train in Ireland but the global pandemic interrupts their plans.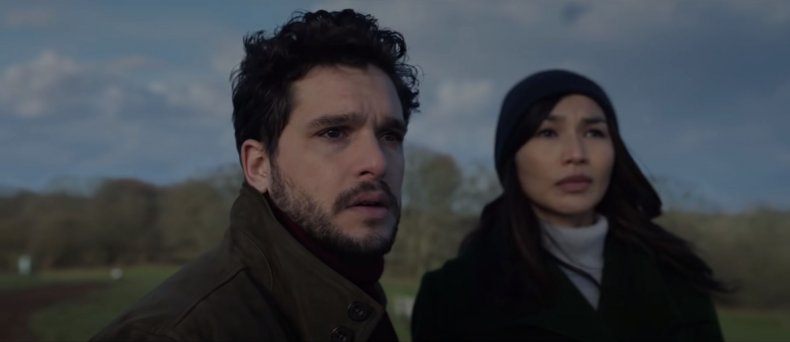 Harington is also set to make his Marvel debut in the upcoming star-studded movie The Eternals. He'll play Dane Whitman alongside a cast that includes his former Game of Thrones co-star Richard Madden, Salma Hayek, Angelina Jolie, Gemma Chan, Barry Keoghan, Lauren Ridloff and Kumail Nanjiani.
The new MCU movie is due out in theaters on November 5, 2021.