Why Latest Trump, Ryan Health Care Attempt Is Doomed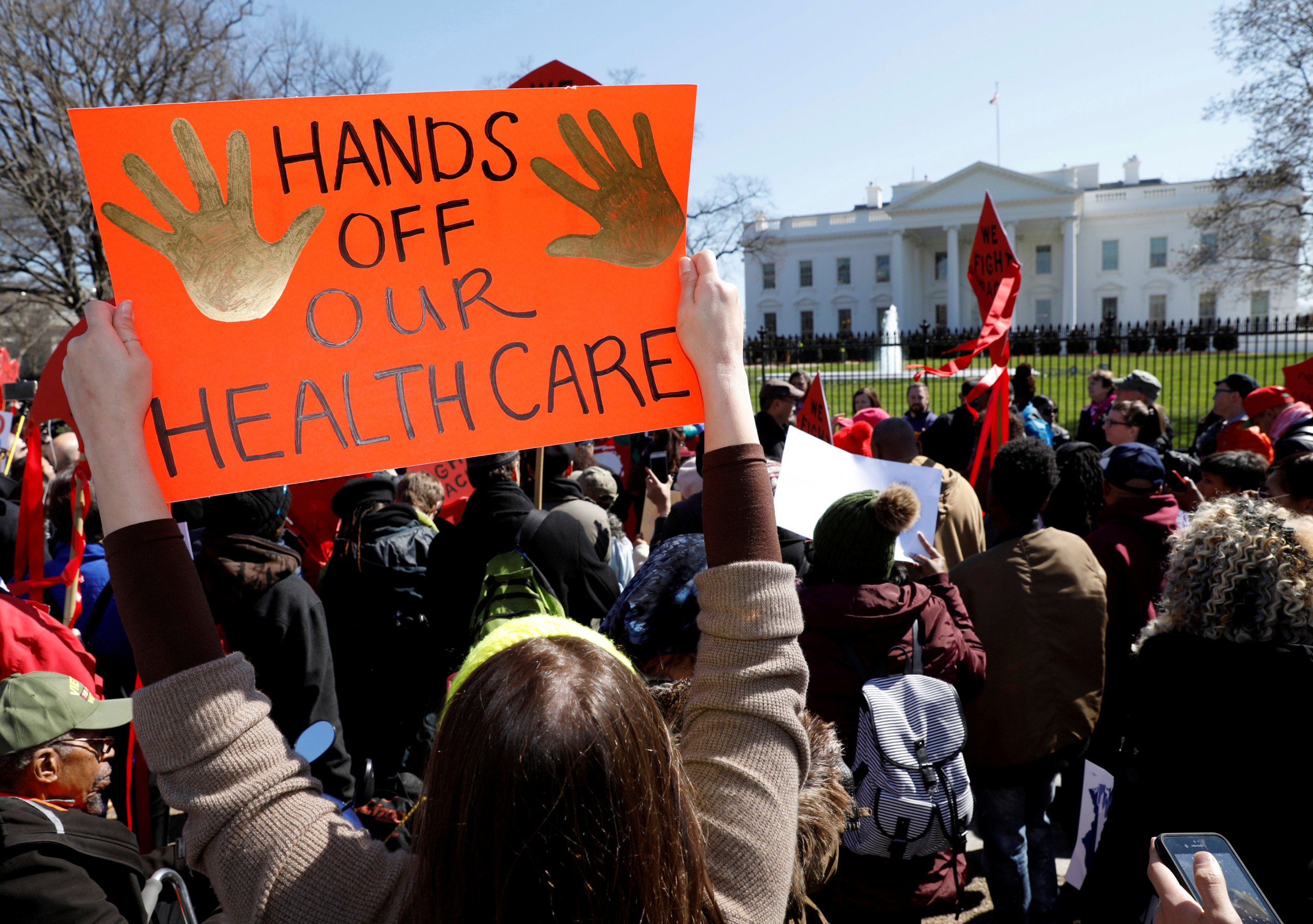 Can the Republicans finally repeal Obamacare? They're trying to do it again after a spectacular failure earlier this year, when the plan devised by House Republican leaders in conjunction with Donald Trump's White House died before reaching the House floor. Opposition from hardcore conservatives and Republican moderates—as well as a united Democratic Party—prevented it from advancing even to a vote.
Related: Why are Republicans backing single-payer health care?
Republican leaders want to get something through the House, and maybe the Senate as well, in the next several days, before the president passes the much-noticed-but-ultimately-meaningless 100-day mark in office. On Thursday, Trump said the House would pass a health care bill "next week" or shortly thereafter. On Friday, White House spokesman Sean Spicer seemed to walk that back a bit, saying, "We're going to get it done when it's appropriate in terms of getting to that 216," referring to the number of votes needed for passage in the House. But the more pressing concern when Congress comes back to town on Monday after a two-week recess will be passing some kind of spending bill to keep the government running past midnight on Friday.
They've tinkered with the bill that got shot down—a crazy contraption that was supposed to preserve the well-liked elements of Obamacare, such as allowing children to stay on their parents' insurance until age 26, while disposing of the unpopular provisions, like the requirement that everyone buy health insurance or pay a fine to the IRS.
The problem for House Speaker Paul Ryan is that almost anything they come up with likely isn't enough of a change to pass muster with his own conference. Moderates have been profoundly worried about big cuts to the expansion of Medicaid—the program for poorer Americans—that came with Obamacare. Conservatives hate that the bill is still a thicket of regulations. And then there are the various interest groups that have expressed doubts about or outright opposition to the plan, including the American Medical Association, the American Hospital Association and AARP, the American Association of Retired Persons.
Leaving aside the politics of this revised health care bill, the policy of it seems questionable. It would be very tough on sicker, chronically ill patients who have benefited from Obamacare in some tangible ways. For instance, Obamacare requires insurance companies to rate "communities" rather than "individuals." Instead of the cost of your insurance being based on whether you smoked or were overweight, now the company would have to assess an entire community. That cost healthier people a bit more, but it eased the burden on the sick. Under the new Republican plan being floated on Capitol Hill, states could opt out of this important community rating standard.
For good or ill, the new GOP plan would get rid of the individual mandate, as well as the requirement that all plans have multiple features such as mental health coverage. A return to cheaper, more limited "catastrophic" plans would be a financial boon to those willing to take the risk, especially the young. It could also end up being a big blow to families who have come to rely on the more complete plans that Obamacare mandates and helps them afford through subsidies.
It's not that Congress can't pass an Obamacare repeal, but it still has a long way to go before it comes up with the magic formula that can please conservatives, assuage moderates and make it through the Senate under special rules that will avoid a Democratic filibuster. That's quite a gauntlet. Trump and Ryan are very, very unlikely to get there next week. It's worth remembering that it took Obama well over a year to pass his signature health care law. Undoing it is going to take more than three months.