Why Lawsuits Likely Won't Cripple Donald Trump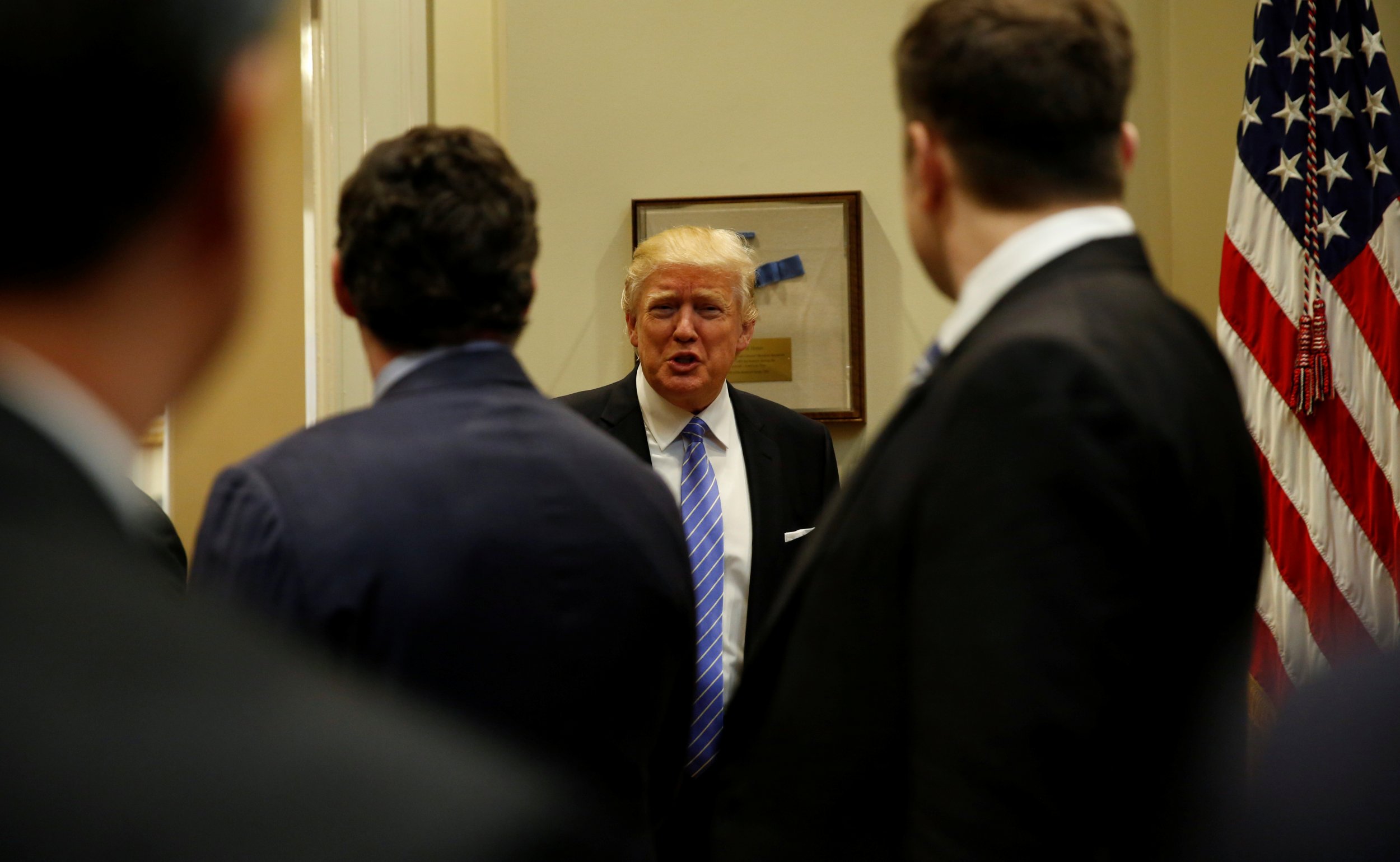 It's not surprising that President Donald Trump's critics are readying an array of lawsuits against him, including one that was to be filed on Monday over his profiting from his businesses' foreign ties—a possible violation of the Constitution's ban on such "emoluments." But those lawsuits will face difficult battles in court.
Trump's unprecedented refusal to divest himself of his businesses or even to release his taxes complicates matters. While Trump earlier this month said he handed over operational control of his complex web of businesses to his sons, Eric and Donald Jr., he still owns the vast labyrinth of partnerships and corporations. He has done nothing to divest himself of these assets to avoid conflicts of interest.
Since Richard Nixon, every president has released his tax returns. Trump has refused to, citing an ongoing audit from the Internal Revenue Service. But he has offered no simple proof, such as a routine audit letter, that would back up his claim that he faces an audit. Even if he is under audit, he would be free to release his returns publicly, although some lawyers do advise their clients against it.
No matter, though. Over the weekend Kellyanne Conway, counselor to the president, announced that Trump would not release his tax returns, audit or not. She said the public had no interest in the topic, even though a survey by the Pew Research Center found 60 percent of respondents want Trump to release his returns. On Monday, the White House seemed to reverse course again, saying the president would release his returns after an audit is completed.
Legal efforts to get Trump to comply with the Constitution's ban on foreign gifts face a difficult challenge. The Constitution's emoluments clause bans all government officials, not just the president, from profiting from foreign enterprises. The ban is one of several constitutional dictates reflecting the Founders' concern that the then-new American democracy would be undermined by foreign powers. Others include the requirement that the president be a natural born citizen.
While a small minority of scholars say the emoluments clause doesn't apply to the president, even those who do think Trump is covered recognize that the clause seems to put Congress—and not the courts—in charge of regulating what the president can and cannot accept. With Republicans firmly in control of Congress, it's difficult to imagine either chamber passing a resolution forcing Trump to disclose, let alone renounce, his foreign assets.
Nevertheless a slew of legal scholars, including Laurence Tribe, the renowned Harvard Law professor, are pressing ahead with their lawsuit. Two former White House ethics czars, Norm Eisen and Richard Painter, who advised Barack Obama and George W. Bush, respectively, have said that Trump is violating the Constitution.
In December, Newsweek offered a lengthy look at the emoluments clause and how Trump may or may not run afoul of it.