Why Is Lindsay Buckingham of Fleetwood Mac Still Mad at Stevie Nicks?
The decades-long feud between Lindsey Buckingham and Stevie Nicks lives on. Buckingham is still mad at Nicks for indirectly booting him from the band before they went back on tour two years ago.
Buckingham has said that Nicks gave Fleetwood Mac "an ultimatum" in 2018, which forced his departure. She told her bandmates they had to choose between her and the guitarist.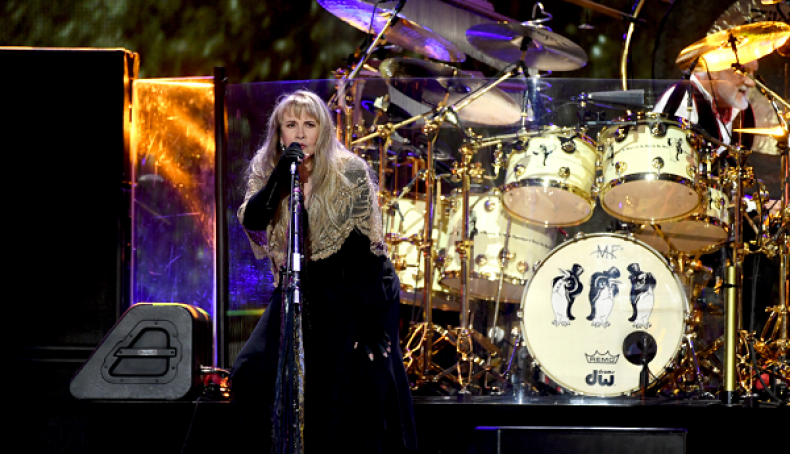 Nicks reignited their feud when she claimed Buckingham "smirked" at her when she delivered an acceptance speech at a benefit concert. Nicks then reportedly said she never wanted to be onstage with Buckingham again and delivered the ultimatum.
"It appeared to me that she was looking for something to hang on me, in order to instigate some kind of coup," Buckingham told CBS This Morning: Saturday at the time. "Irving [Azoff, Nicks' manager] told me, a couple of days later, that she'd given the band an ultimatum, and either I had to go or she was going to go."
According to Nicks and drummer Mick Fleetwood, Buckingham wanted to push back their 2018 tour, titled "An Evening With Fleetwood Mac," which Nicks was not thrilled about. She said that the band was supposed to go into rehearsal in June 2018 and that Buckingham wanted to put it off for more than a year, until November 2019. The disagreement caused tension between the two. Fleetwood told Rolling Stone in 2018 that the band decided to go on without Buckingham instead of postponing the tour.
Newsweek reached out to Nicks' and Buckingham's representatives for comment but did not hear back before publication.
Buckingham and Nicks were romantically involved from 1969 to 1976 and as a duo released the album Buckingham Nicks in 1973. They joined Fleetwood Mac in 1975.
Their tumultuous relationship unraveled in 1976. The group dealt with lots of internal drama (bandmates Christine and John McVie's marriage also ended at the time) while working on Rumours, and this was reflected in the album's songs. Fleetwood Mac ultimately split up in the 1980s. They reunited to perform "Don't Stop" at Bill Clinton's 1993 inaugural ball. Clinton chose the song as his theme music during his 1992 presidential campaign.
Fleetwood Mac got back together in 1997 for a live concert on a soundstage at Warner Bros. Studios in Burbank, California. The next year, they were inducted into the Rock and Roll Hall of Fame. Since then, the band has toured five times and put out the studio album Say You Will in 2003.
Nicks is notably the first woman to be inducted twice into the Rock and Roll Hall of Fame, First with with Fleetwood Mac in 1998 and then in 2019 as a solo artist. "I can do it — now I'm telling all my friends," she said during her riotous speech in March last year.
After Buckingham was kicked out of the band, he filed a lawsuit against Fleetwood Mac in October 2018 for breach of fiduciary duty, breach of oral contract and intentional interference with prospective economic advantage, along with other charges. The two parties eventually came to a settlement. Though Buckingham won't reveal what the agreement was, he said he was "happy enough with it."
Nicks admits there will always be tension between her and Buckingham. "Our relationship has always been volatile," she told Rolling Stone in 2018. "We were never married, but we might as well have been. Some couples get divorced after 40 years. They break their kids' hearts and destroy everyone around them because it's just hard. This is sad for me, but I want the next 10 years of my life to be really fun and happy."
Even though it seems they will never perform together again, their bond is not over for hopeful fans.