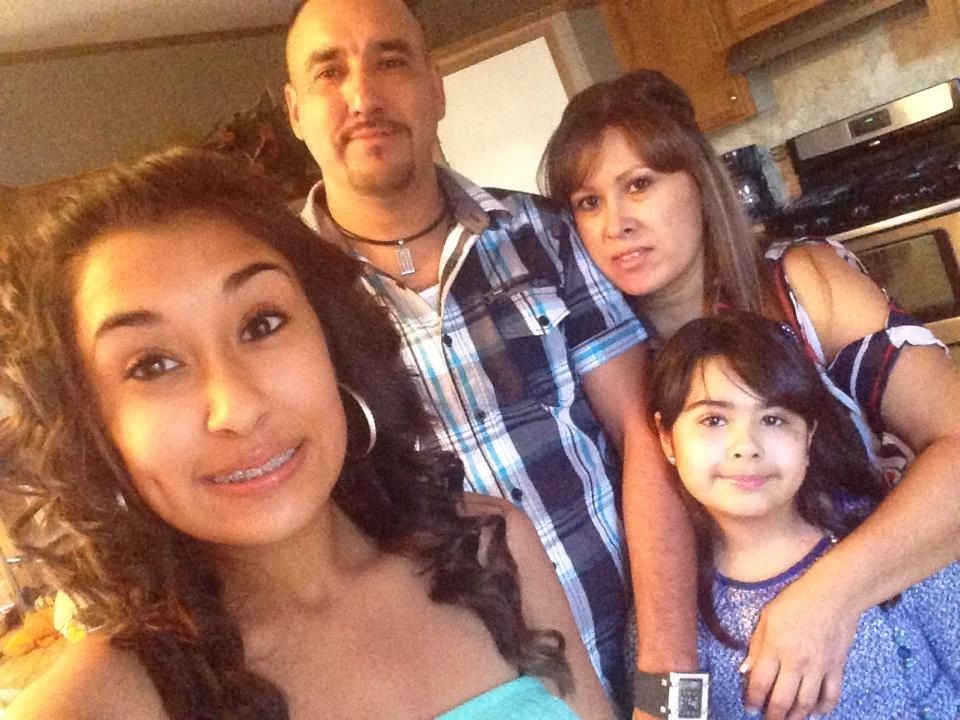 Arturo Hernandez Garcia was laying floor tile on a construction site in Lone Tree, Colorado, one day several years ago when another contractor wanted to walk through the room he and his crew had recently finished. This would have ruined the floor, so Hernandez Garcia asked him not to, he explained to Newsweek in Spanish. What right does a Mexican have to tell me what to do? Hernandez Garcia says he was asked.
"Fucking Mexican!" the contractor yelled. "Go back to Mexico!"
The hothead quickly swapped racial epithets for blows. Hernandez Garcia says he pushed the man back to defend himself. Shortly after, the police were called to the site. Construction supervisors told them that Hernandez Garcia was not to blame—and that the other man tried to fight him. Cops nevertheless cuffed Hernandez Garcia, not the other man.
Despite pressure from prosecutors to plead guilty in exchange for a lesser sentence, Hernandez Garcia, 42, insisted on his innocence and took the case to trial. In 2010, a jury acquitted him on the assault charges. And he wasn't acquitted on a technicality—witness testimony backed up his account, according to media reports and his supporters.
Hernandez Garcia quickly learned, however, that the construction worker's jeer—"Go back to Mexico!"—might become his future.
Hernandez Garcia is an undocumented immigrant. In 1999, he came to the U.S. from Chihuahua, Mexico, with his wife and infant daughter on tourist visas, and they stayed. Until Hernandez Garcia's legal troubles, they seemed to embody the American Dream. Hernandez Garcia and his brother co-owned a tile-laying business with six employees. He owned a home on the outskirts of Denver. The successful family also grew, with Hernandez Garcia's wife giving birth to another daughter. His girls are now 9 and 15.
Since his arrest, Hernandez Garcia has faced and fought deportation proceedings. He showed up on Immigration and Customs Enforcement's (ICE) radar via the Secure Communities program, which President Barack Obama pledged to end in his November executive actions to reform immigration.
Secure Communities started in 2008. ICE touted Secure Communities as "a simple and common sense way to carry out ICE's priorities." In essence, Secure Communities enabled local law enforcement to share fingerprints with the Department of Homeland Security (DHS), of which ICE is a part. Local law enforcement agencies had already shared fingerprints with the FBI to see whether arrestees had priors. Under Secure Communities, however, "the FBI automatically sends the fingerprints to DHS to check against its immigration databases."
After he made yet another unsuccessful appeal to immigration authorities, in August, ICE decided to deport Hernandez Garcia on October 21, 2014. He took sanctuary in the First Unitarian Society of Denver's church that same day, as ICE typically does not conduct "enforcement actions" in churches and schools.
Hernandez Garcia learned about sanctuary after calling a hot line for immigrants in need of assistance. The advocacy group behind the ad then put him in contact with Jennifer Piper, of the American Friends Service Committee. Piper organizes the Metro Denver Sanctuary Coalition. The group, which consists of "six Colorado faith communities," has come together to provide sanctuary to individuals such as Hernandez Garcia. The First Unitarian Society of Denver is Hernandez Garcia's host church. Four other churches are supporting him by, for example, bringing food.
Earlier this month, the chief counsel for immigration and customs enforcement in Colorado decided not to reopen Hernandez Garcia's case, so his best legal option is a "stay of removal." This is the deportation equivalent of a stay of execution, Piper says.
An ICE spokesman said of the case: U.S. Immigration and Customs Enforcement (ICE) first encountered Arturo Armando Hernandez-Garcia[sic] in 2010 following his arrest on local criminal charges. In October 2012, his request for a 60-day voluntary departure was granted by an immigration judge. The voluntary departure order reverted to final orders of removal when Mr. Hernandez Garcia did not return to Mexico as agreed by Dec. 1, 2012.
Hernandez Garcia says he did not leave in 2012 because he was appealing his case and that if he had left, he would have lost the legal standing for his appeal.
Before his fight with ICE, Hernandez Garcia and his wife had applied for legal permanent resident visas in 2005 through his father-in-law, who is a U.S. citizen. Even if Hernandez Garcia hadn't encountered legal trouble, they likely wouldn't have received a decision until 2025 because of a backlog, Piper says.
In November, Obama announced his executive actions to reform immigration, saying he was focusing on deporting "felons, not families."
One of his initiatives, the Deferred Action for Parental Accountability (DAPA) program, creates:
...a mechanism that requires certain undocumented immigrants to pass a background check to make sure that they start paying their fair share in taxes. In order to promote public safety, DHS is establishing a new deferred action program for parents of U.S. Citizens or LPRs[legal permanent residents] who are not enforcement priorities and have been in the country for more than 5 years.

Individuals will have the opportunity to request temporary relief from deportation and work authorization for three years at a time if they come forward and register, submit biometric data, pass background checks, pay fees, and show that their child was born before the date of this announcement.
Obama also announced an expansion of the Deferred Action for Childhood Arrivals (DACA) program. According to his office:
Under the initial DACA program, young people who had been in the U.S. for at least five years, came as children, and met specific education and public safety criteria were eligible for temporary relief from deportation so long as they were born after 1981 and entered the country before June 15, 2007. DHS is expanding DACA so that individuals who were brought to this country as children can apply if they entered before January 1, 2010, regardless of how old they are today. Going forward, DACA relief will also be granted for three years.
DHS claims Obama's executive actions could help up to 4.4 million people, according to reports. Obama reiterated his call for immigration reform in his State of the Union address on January 20.
In theory, DAPA could provide Hernandez Garcia relief, but he worries that he would get deported before he can apply, as the application process is slated to open in May. His situation is not unique, as throughout the country potential candidates for DAPA and the DACA expansion find themselves in limbo.
Meanwhile, local field offices are turning down stay applications, telling immigrants that DAPA or DACA will protect them, Piper says.
"The response of local immigration officers in denying discretion that would allow people to access DAPA could have a chilling effect on applications and undermine the program," Piper says. "Despite recent administration changes to lay down programs like Secure Communities, we still see people like Arturo being picked up every day—people with deep roots in and contributions to the U.S. Here in Denver, we no longer see ICE holds being issued, but instead we see people picked up when they go to court for their traffic ticket."
Hernandez Garcia will claim sanctuary until he knows he will not be deported, he says. He hopes his ordeal will help spotlight the legal challenges immigrants continue to face across the country.
Though confined to the church, he keeps busy. He has painted walls in the church offices. His family, friends and supporters frequently visit, he says. And when alone, he has a television and radio to keep him company.