Why Maria Shriver Shouldn't Go Back to Arnold Schwarzenegger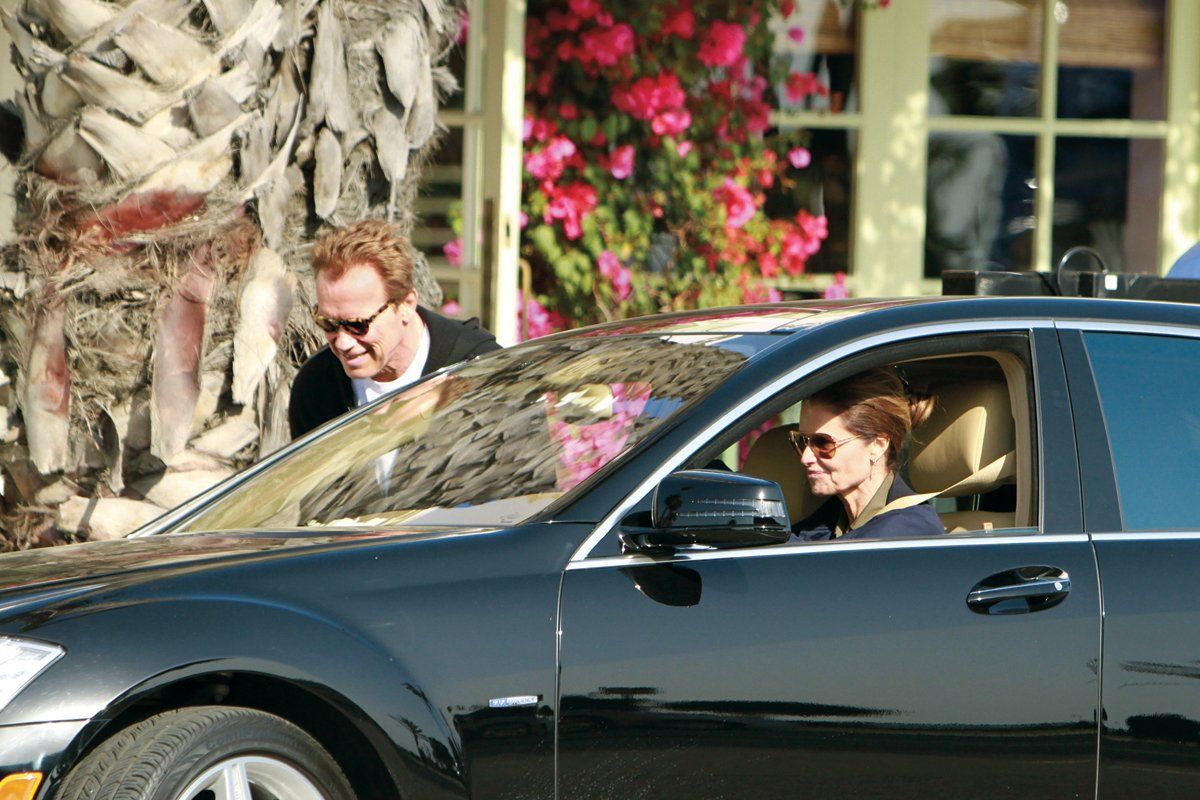 Don't do it, Maria!
That is what anyone with a sense of a woman's dignity was thinking last week when reports emerged that Maria Shriver was considering reconciliation with Arnold Schwarzenegger, the bodybuilder emeritus and former governor of California who, over at least 14 years, exercised his sordid droit du seigneur over the family maid.
"I just don't see much of a future here," says divorce lawyer Raoul Felder, with rare understatement. "What is she thinking, that something is going to be different now?" It was less than a year ago that Schwarzenegger's spectacular betrayal came to light: a prolonged affair with Mildred "Patty" Baena, the family's housekeeper. The ugliness of the infidelity was compounded by the abuse of power at the heart of a relationship between a public figure and his domestic help. We soon learned that the liaison with Baena had resulted in a bouncing gap-toothed child. Stories then poured forth of Arnold's dog days: a pattern of such promiscuity as to make Tiger Woods look like a bashful cub.
Forget the dissembling, forget the years she spent defending him against allegations of sexual misconduct. We cheered Shriver when she summoned her self-respect and ditched Ahhnold, even as he marauded around Hollywood, sweating through an "I Survived Maria" T-shirt. She moved out of the couple's mansion. She reinvented herself as a leaner Oprah, launching a blog and website devoted to "ideas, inspiration." She made a documentary about Alzheimer's, the disease that afflicted her father, Sargent. She recently interviewed Lady Gaga at a young women's conference in Brentwood, Calif., for heaven's sake, as part of her self-invention as a totem of female empowerment.
By refusing to bow to the humiliation, she followed in the path of other defiant women—Jenny Sanford, Elin Nordegren—who refused to go through the public rituals of a scorned wife: the greasy mea culpas, the standing by your man.
And then, boom: Shriver and Schwarzenegger are spotted virtually canoodling at the Ivy, the cheesy Santa Monica restaurant where celebrities go specifically to be seen. They are reportedly in marriage counseling. The whole episode had the feel of a choreographed media event, the way publicists gin up press for the latest romance between two Twilight stars.
Forgiveness seems to be the order of the day. Rihanna has just recorded two songs with Chris Brown, the hip-hop artist who beat her to a pulp when they were dating in 2009. They are rumored to be dating again. Critics will say these are private matters, none of our business. Nonsense. You cannot reign over women's-empowerment conferences and remain married to Arnold Schwarzenegger.
"I'm sure it's a complicated situation for Maria," says the attorney Gloria Allred, who represents a woman who claims to have had an affair with Schwarzenegger. "It's the old line about marriage: 'for better or for worse.' I just don't know if Maria anticipated it would mean for this much worse."
Perhaps Schwarzenegger has changed. Perhaps Shriver is content with a cynical "arrangement." For her part, Jenny Sanford says she applauds Shriver for giving it a shot—although she couldn't be happier with her decision to divorce her own philandering ex, former South Carolina governor Mark Sanford. "Marriage is very personal," Sanford said to Newsweek. "I wouldn't tell her whether to leave or not. I would tell her to be very careful and prayerful. And if you know it's not right after that: leave."
Stay or split?
Jenny and Mark Sanford: While her husband was away with his Argentine mistress, Jenny Sanford packed her bags and left for the family beach house.
Jacqueline and John F. Kennedy: The good political wife in the days before sex scandals demanded press conferences, Jackie tolerated her husband's many infidelities.
Tiger Woods and Elin Nordegren: The Swedish model took her no-good golfer husband for all he was worth.
Eliot and Silda Spitzer: Silda Spitzer stood by through the prostitution scandal that booted her husband from the New York governorship.
Rihanna and Chris Brown: Three years after Chris Brown brutally beat Rihanna, the pair reunited to work on remixes together.