Why Marriott Vacations Worldwide Is the #1 Most-Loved Workplace in Hospitality
Live a Life Fulfilled With a Career at MVW
SPONSORED ARTICLE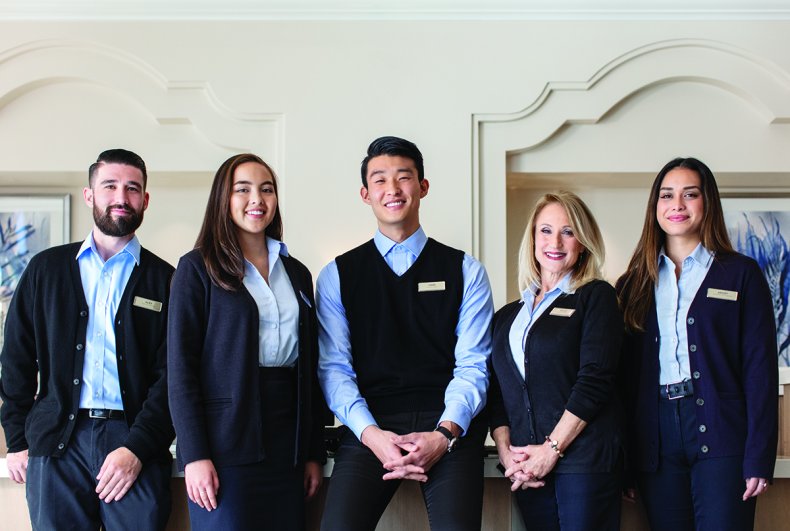 Over the last several years, there has been a paradigm shift in the workplace that is not like anything we have seen (or will ever see again) in our lifetime. The COVID-19 pandemic, paired with recent labor shortages, has put the proverbial ball in the people's court. Companies must be creative to retain employees, and Marriott Vacations Worldwide (MVW) keenly recognizes that.
MVW has been in the business of delivering amazing vacation experiences for over 35 years. Once part of Marriott International, MVW became its own publicly traded company in 2011 (NYSE:VAC). As a vacation ownership company, it rolls out the red carpet for its guests, owners and associates every day. MVW understands that people are its greatest asset. It is grounded in a culture of caring and collaboration, empowering people to live their most fulfilling lives. But if you don't believe it, just ask its associates.
In an annual employee survey, the company takes team member satisfaction to a new level in an effort to craft a strategy to recruit and retain the best associates. This year, with a 91 percent participation rate, MVW was ranked first among peers as Newsweek's No. 1 Most-Loved Workplace in Hospitality and No. 4 overall, as well as No. 1 in Most Respected and Most Supportive. Additionally, MVW has also been recognized as No. 4 of Top Companies in Travel and Hospitality by LinkedIn.
So, what sets MVW apart? Mike Yonker, MVW's executive vice president and chief human resources officer, said, "We are proud of our caring culture and are always exploring new ways we can give the best experiences to our associates and our communities, as well as for our owners and guests. We recognize that success is never final, and we continually work to improve our suite of benefits and implement strategies that ensure every associate knows how critically important they are to the success of the business and how valued they are as individuals."
Professional Development for a Career Fulfilled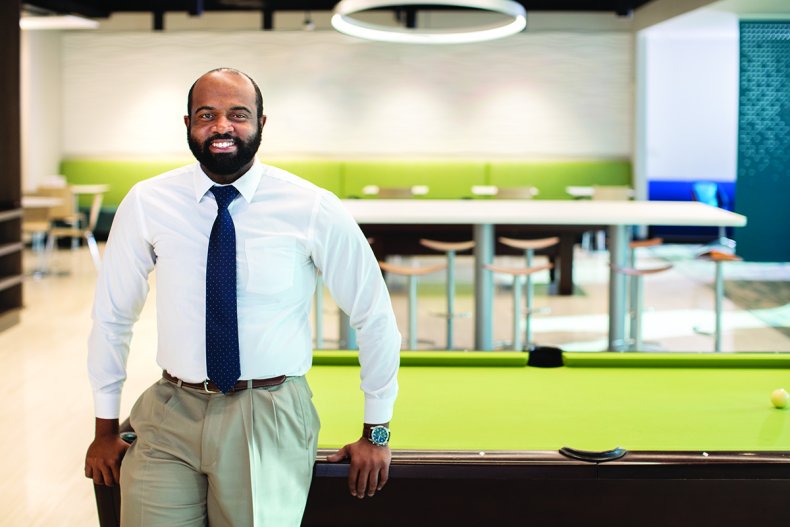 Being in the business of bringing people together, MVW fosters a culture of inclusion, diversity and collaboration through its five core values. MVW supports the professional and personal development of its associates, ensuring its company is a great place for everyone to start and maintain a fulfilling career with lifelong growth opportunities.
Paid internships are available to college students through MVW's Management Development Program. Candidates gain practical work experience and develop leadership skills. There have been years where, at the conclusion of this year-long program, 100 percent of its participants have stepped into a larger role, and 25 percent have gone on to become managers. MVW also believes in celebrating diversity, encourages social inclusion for all associates, and helps to foster equity: Forty-six percent of managers are women, and 41 percent are people of color.
Being recognized as a great place to work requires the ability to embrace change. Following the pandemic, MVW implemented an adaptable work model, allowing employees in corporate and in noncustomer-facing roles to work in a hybrid capacity. This model has been very popular and helps to enhance associates' work-life balance.
Benefits and Experiences for a Life Fulfilled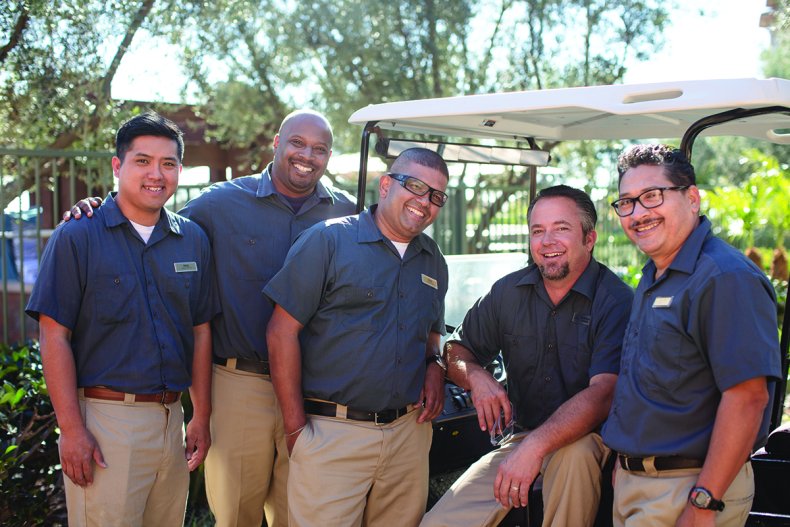 The adage "Work hard, play hard" has never been more realized than with MVW's employee travel program. When team members take advantage of paid time off (PTO), they can also enjoy generous discounts at hotels and resorts around the globe.
The organization also understands the importance of embracing change. It acknowledges that with the onset of the gig economy, not every employee will work exclusively at MVW. Leadership continuously reviews its compensation and benefits offerings to ensure alignment with market and associate needs. The desire for associates to strive to do, and want, more is supported by leadership every step of the way.
Shared Values for a Community Fulfilled
Caring Culture
MVW is invested in philanthropic efforts and conserving the environment both locally and globally—a commitment rooted in the company's legacy.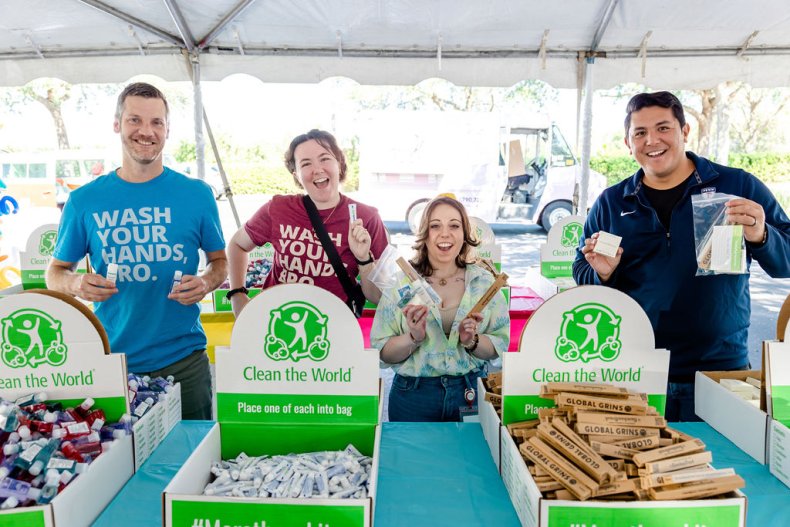 Each year, MVW celebrates a weeklong Associate Appreciation Event across the company's global footprint. After celebrating with a beach-themed bash at corporate headquarters in Orlando, Florida this year, associates prepared 4,200 kits for Clean the World. This global hygiene foundation partners with more than 8,100 hotels and resorts worldwide to prevent millions of hygiene-related illnesses and deaths in more than 127 countries by recycling discarded soap and bottled toiletries. Global associates in Honolulu, London, Finland and Singapore packaged another 600 hygiene kits, demonstrating a caring culture for communities locally and across the globe.
Customer Obsessed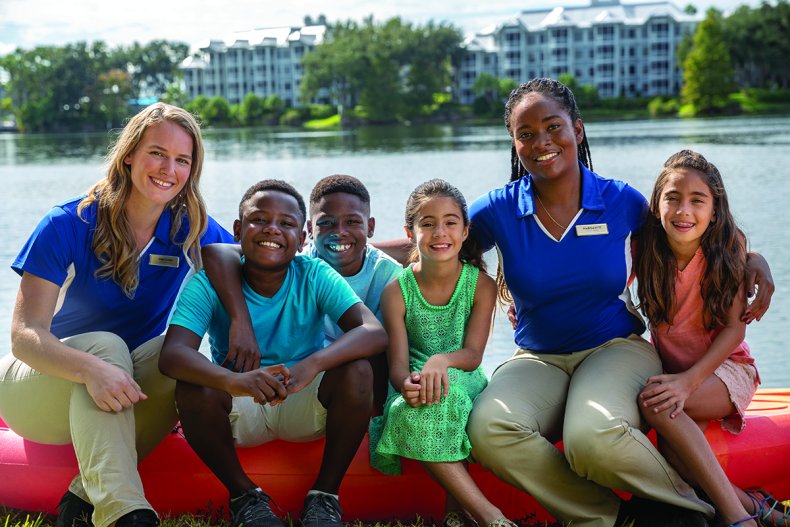 The MVW story is grounded in innovation, integrity and excellence. While the company spans multiple brands and decades of expertise across the globe, its inspiration is ingrained in "empowering people to live their most fulfilling lives."
As an upper upscale travel brand, fun is the heart of MVW's business. Each associate helps create memorable vacation experiences for over 700,000 owners at more than 120 vacation ownership resorts and nearly 3,200 affiliated resorts in over 90 countries and territories.
Roz Hanlon is just one of many special MVW associates who helps people make magical memories. She has worked in the activities department at Marriott's OceanWatch Villas at Grande Dunes for 18 years and has built many relationships with owners and guests through countless interactions.
"Everyone knows her name, and Roz has touched the lives of so many people," said Karen Haymore, guest relations manager at Marriott's OceanWatch Villas at Grande Dunes. "Our owners come here year after year, and Roz has been a staple in their children's lives during each visit. Now those kids are all grown up and are bringing their children to meet, and play with, Ms. Roz. If you ask her why she has stayed past retirement, Roz will tell you, 'The associates, owners and guests are my family!'"
Integrity First
MVW holds associates to a higher level of moral standards. Integrity starts with leadership, and it impacts all levels of the organization. This most-loved workplace empowers people to live their most rewarding and fulfilling lives.
"One of the things that I love most about the company is the celebration of small wins," said Candace Warner Shoy, general manager of Marriott's St. Kitts Beach Club. "I also enjoy how we are able to be our authentic selves, guided by our core values, vision and mission. The company allows us to be innovative and expressive, and every suggestion or action that can drive results is thoughtfully considered. I love that."
Excellence Always
Promoting and rewarding associates within the organization is embedded in MVW's inclusive culture. Team members are encouraged to grow their dream careers while making guests' vacation dreams come true. MVW fosters an environment in which associates are given opportunities to grow and reach their full potential, building fulfilling careers with a longevity uncommon in the hospitality industry.
Better Together
In an environment in which "we supersedes me," MVW believes in the power of collaboration and open communication. Its belief is that a caring culture manifests best in a time of crisis, and to its point, the company's employee retention has improved by 22 percent since the pandemic.
To help support associates in times of disaster, MVW leverages its Company Relief Fund, which was established to make grants available to associates who have incurred significant damage or displacement after a natural or civic disaster. This relief program gives help to associates involved in a disaster situation, such as Hurricane Ian.
A caring culture extends beyond leadership and outside of financial assistance. MVW also offers a shared PTO initiative, allowing employees to donate their PTO to team members who are navigating a medical crisis.
Come Discover Your Best Self
As one of the leading travel and hospitality brands in the industry, MVW has set the bar for how to show guests and employees they are valued. With its suite of employee benefits, ranging from a generous health care plan to discounts at one of its many resorts, it is no surprise that MVW is America's No. 1 Most Loved Workplace in Hospitality.
Explore employment opportunities available at MVW and be part of one of America's most loved workplaces.