Why Is Mary-Kate Olsen Getting Divorced?
Mary-Kate Olsen's filing for an emergency divorce from Olivier Sarkozy, her husband of nearly five years, has been denied, according to CNN.
A spokesperson with the New York court system told the news network that the former Full House star's emergency filing was denied by a State Supreme Court Judge. The New York court system has reportedly deemed the filing as non-essential, because of the ongoing coronavirus pandemic.
Lucian Chalfen, Director of Public Information, explained the ruling to CNN. "Only essential/emergency matters are allowed to be filed," he said. "The original filing was rejected by the New York County (Manhattan) clerk because they did not follow the essential matter procedure."
"They refiled under the essential matter procedure, and the matter was referred to an ex parte State Supreme Court Judge," Chalfen added. "He just decided that it is not essential, so they can't file anything at this point."
Olsen issued an emergency order to divorce from Sarkozy earlier this week. Though she filed for divorce on April 17, the Full House actress wants to make sure she's well-protected.
Olsen alleges that the 50-year-old French banker had terminated their lease without her consent to force her out of their apartment. By May 18, Ashley Olsen's twin sister has to remove all her belongings from their apartment in the Big Apple. Unable to reach the deadline, the 33-year-old fashion designer had asked the court for an extension until May 30.
According to the legal papers obtained by Page Six, Olsen filed the emergency order because she cannot "look for another apartment right now, let alone retrieve my separate property belongings and am gravely concerned my husband will dissipate, dispose of and/or secret" items.
"I am petrified that my husband is trying to deprive me of the home we have lived in and if he is successful, I will not only lose my home but I risk losing my personal property as well," added Olsen.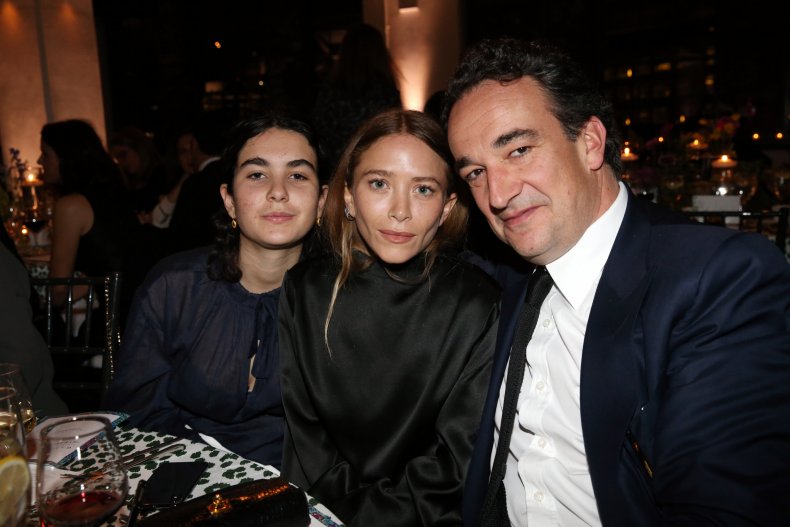 Because the emergency filing has been denied, Olsen still has to meet her original deadline and have all of her belongings removed from the apartment by May 18.
Two years after divorcing his first wife, Charlotte Bernard, Sarkozy started a relationship with the Elizabeth & James designer back in 2012. The romance between the two continued as they got married in November 2015. Olivier is the half-brother of Nicolas Sarkozy, the former President of France, and has two children, Julien and Margot, from his first marriage.
Updated May 15, 12:30 p.m. ET, with the latest on Olsen's emergency filing, which has reportedly been denied.