As Russia's war against Ukraine approaches its third month, Western officials are weighing in on how Russian President Vladimir Putin will mark this year's May 9 Victory Day—a hugely symbolic day for the Kremlin.
Fears are growing that the Russian leader will officially declare an all-out war on Ukraine on one of Russia's most popular holidays, which closes the country down each year to mark its World War II victory over Nazi Germany.
U.K. defense officials said earlier this month that Putin "likely desires to demonstrate significant" military success ahead of the holiday.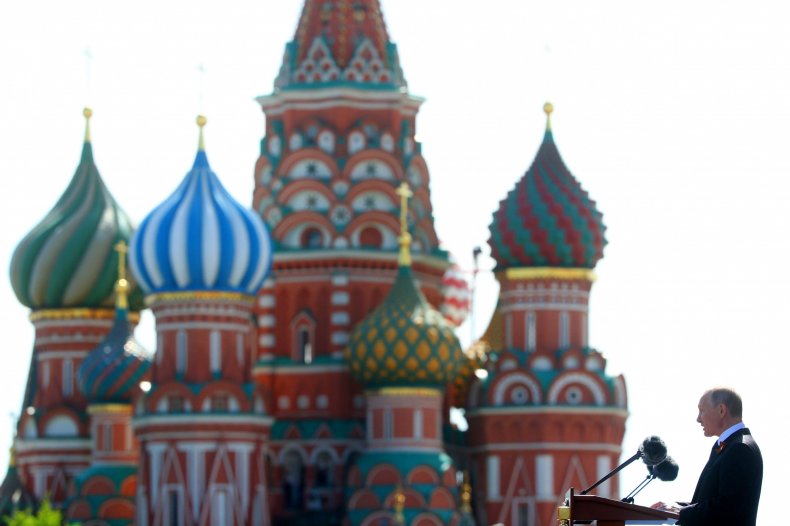 What is May 9?
Victory Day is Russia's public celebration and the annual commemoration of the end of World War II, known in Russia as the Great Patriotic War, which saw an estimated 27 million Soviet citizens killed.
Putin usually marks the day of national celebration by addressing crowds and a military parade at Moscow's Red Square.
Although Russia's Victory Day parade varies in format each year, Putin typically uses the holiday to show off Russia's military might. Last year, more than 190 military vehicles crossed the square, including the renowned WWII-era T-34 tank and the eight-axle Yars mobile intercontinental ballistic missile launchers.
Russia celebrates its World War II triumph a day after the rest of Europe, which marks the end of the war on May 8—Nazi Germany ceased all its military operations at 23:01 Central European Time (5:01 p.m. ET) on May 8, 1945.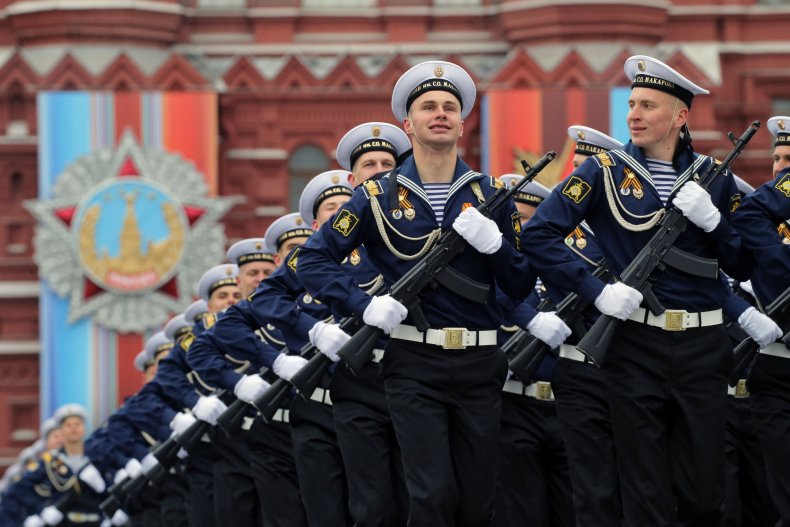 Putin Preparing For All-Out War?
This year's Victory Day comes over 70 days after the Russian invasion of Ukraine. Shortly after Putin launched what he called a "special military operation" in Ukraine, U.S. intelligence officials said that the capital city of Kyiv could fall to Russian forces within days.
Three U.S. officials told Newsweek at the beginning of the war in February on the condition of anonymity that they expected the city to fall to incoming Russian forces within 96 hours, and that Ukraine's resistance would be effectively neutralized soon thereafter.
But as Ukrainian forces put up a stiff resistance, Russia has made minimal gains, and is reportedly facing shortages of critical supplies and equipment.
Formally declaring war against Kyiv, then, would authorize the Kremlin under Russian law to draft conscripts and mobilize reserve forces.
U.S. State Department spokesperson Ned Price told reporters on Monday that the U.S. has "good reason to believe that the Russians will do everything they can to use" its May 9 Victory Day for propaganda purposes.
It "would be a great irony if Moscow used the occasion of 'Victory Day' to declare war, which in itself would allow them to surge conscripts in a way they're not able to do now, in a way that would be tantamount to revealing to the world that their war effort is failing, that they are floundering in their military campaign and military objectives," Price said.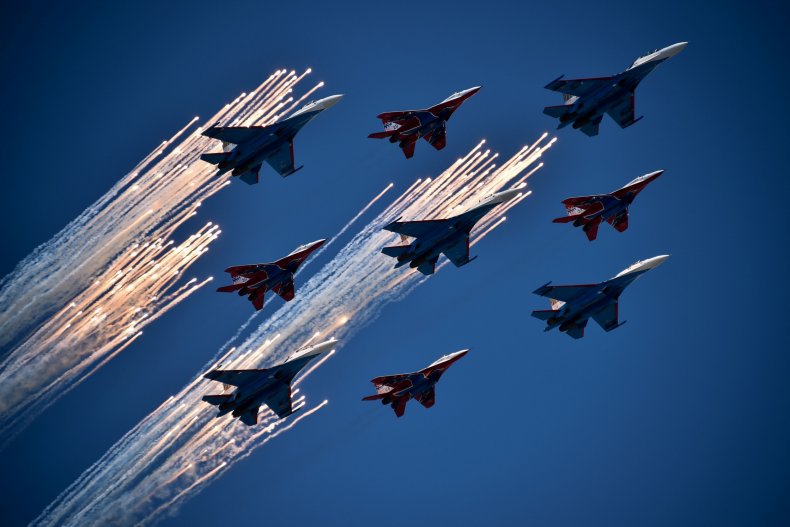 On April 28, British Defense Secretary Ben Wallace expressed a similar sentiment when he cited recent statements from Putin in which the Russian leader pushed the Kremlin's rhetoric that the invasion seeks to "de-Nazify" Ukraine.
Putin is "probably going to declare on this May Day that we're now at war with the world's Nazis and we need to mass mobilize the Russian people," Wallace said during an appearance on LBC radio.
The Kremlin on Wednesday called analysis that Putin would declare an all-out war against Ukraine "nonsense."
"There is no chance of that. It's nonsense," Kremlin spokesman Dmitry Peskov said. "It is not true."
Newsweek has reached out to Russia's Ministry of Foreign Affairs for additional comment.