Why Meghan Markle Has Dropped Lawyer Who Represented Johnny Depp
Meghan Markle has dropped her high-profile celebrity lawyer who left her with a stand-in while he represented Johnny Depp in a separate case.
David Sherborne will no longer work on the Duchess of Sussex's privacy case against the Mail on Sunday with sources citing the "demands on his time."
Meghan is suing for privacy, copyright and data misuse after the British tabloid printed extensive extracts of a letter she sent her father about the breakdown in their relationship.
She will now be represented by Justin Rushbrooke QC who helped her win an important court victory in August, although a junior may be involved in a case management hearing at the High Court today.
Sherborne, famous in Britain for his bouffant hair and work with anti-press group Hacked Off, had been in court representing the Pirates of the Caribbean star in his case against ex-wife Amber Heard.
Depp is suing British newspaper The Sun for accusing him of being a "wife beater" and Sherborne appeared in that case rather than Meghan's.
A source told Newsweek: "The duchess will be represented by Justin Rushbrooke QC.
"There has been no change in approach.
"Mr Rushbrooke led the duchess's claim for the last hearing, while Mr Sherborne was unavailable.
"With such demands on his time, it has been decided for Mr Rushbrooke to continue leading on the claim."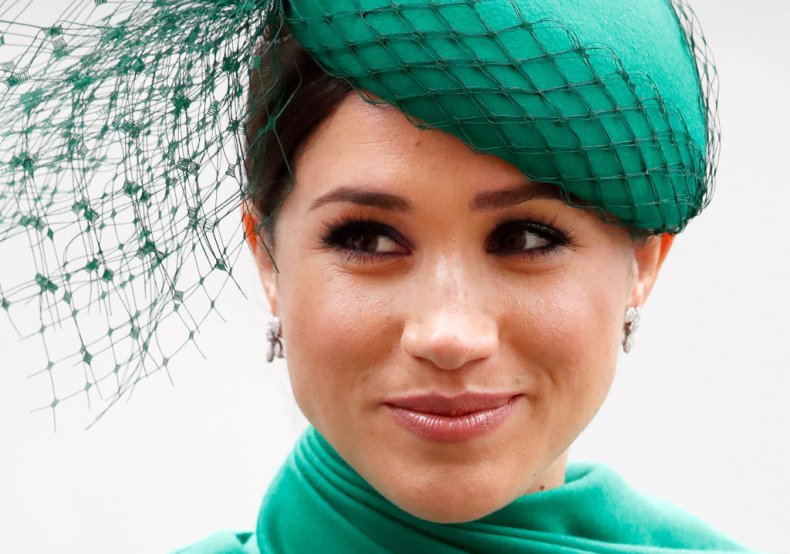 Sherborne will play no more role in the Mail on Sunday lawsuit but will continue to represent Prince Harry on other matters, the source told Newsweek.
The hearing he missed was a crunch moment for Meghan as she fought to stop a group of her A-list friends from being named.
The five confidantes defended her anonymously in an article for People magazine in which the letter she sent Thomas Markle was mentioned.
Following the coverage, her father gave the personal handwritten note to the Mail on Sunday along with an interview saying the friends misrepresented its contents.
The newspaper asked the High Court to rule on whether the friends could be publicly named for the first time.
In an unusual move, Meghan wrote a plea to the judge accusing the newspaper of "playing a media game with real lives" and threatening the emotional wellbeing of the group of young mothers.
Her lawyers also described sacrificing the privacy of her friends as "an unacceptably high price" for the bringing the case.
The duchess won that battle but in the process Judge Mark Warby also accused Meghan of "hyperbolic assertions" in her witness statement and warned both sides against "tit for tat" media briefings.
Today, Meghan's legal team will be back in court for an application by the Mail on Sunday's legal team to amend their defense.